Secondary School Classroom Furniture
This collection of free Revit content is our first developed in partnership with an industry expert.
Our latest collection is the second in a series covering Revit furniture content. With a focus on secondary school classrooms, the collection contains Revit families for a whiteboard, smartboard, noticeboard, storage cupboard, wall mounted clock, teacher desks, student tables, and, of course, the perennial plastic chair.
Developed in partnership with Greta Jonsson, ARB, RIBA
In order to bring you the best Revit content possible, we've begun partnering with industry experts to identify the most relevant and useful products for each collection's theme.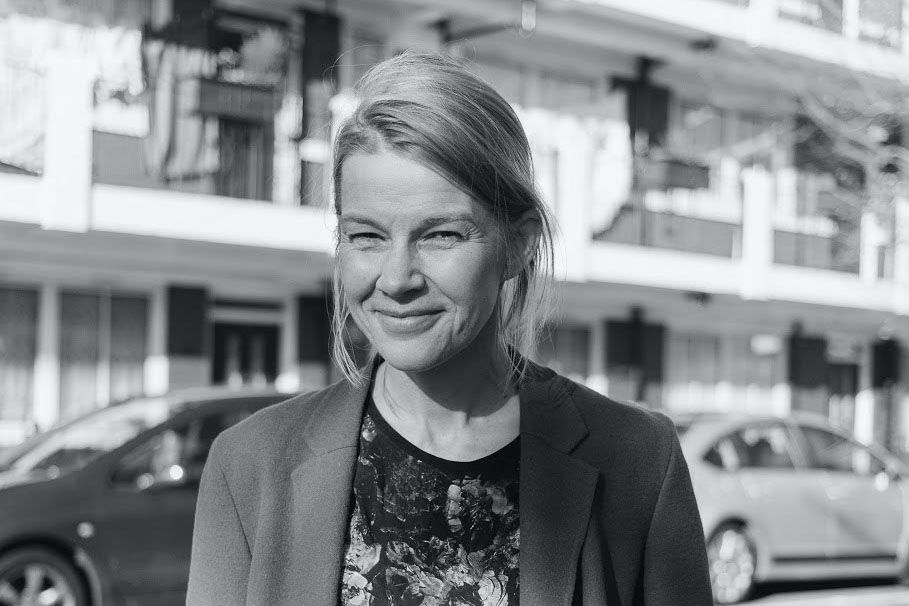 Greta Jonsson (ARB, RIBA) of 100% PLUS is an accomplished UK architect with over 15 years of experience in the education sector. She has advised us on the basic fit-out of schools under current UK standards. With Greta's guidance, we've developed a set of Revit families that let you quickly cover the most essential classroom needs, so you can spend more time focusing on your project specifics.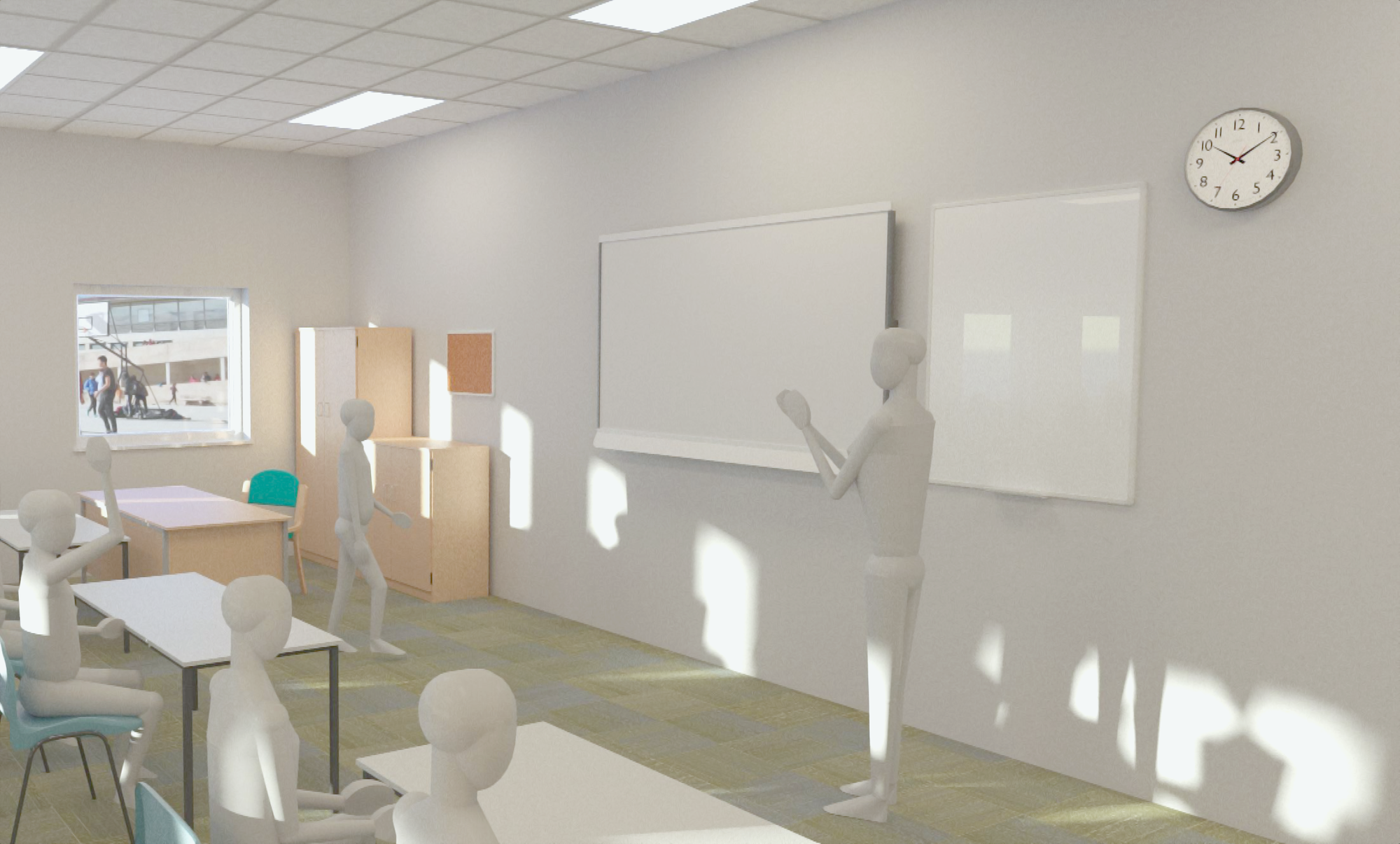 Noticeboard, Whiteboard and Smart Board
The collection contains a wall mounted noticeboard and whiteboard from manufacturer Bi-Office and a smart board from Smart Technologies. All of these "board" Revit families contain a variety of sizes. The whiteboards also have a selection of finishes to choose from including ceramic, lacquered and non-magnetic.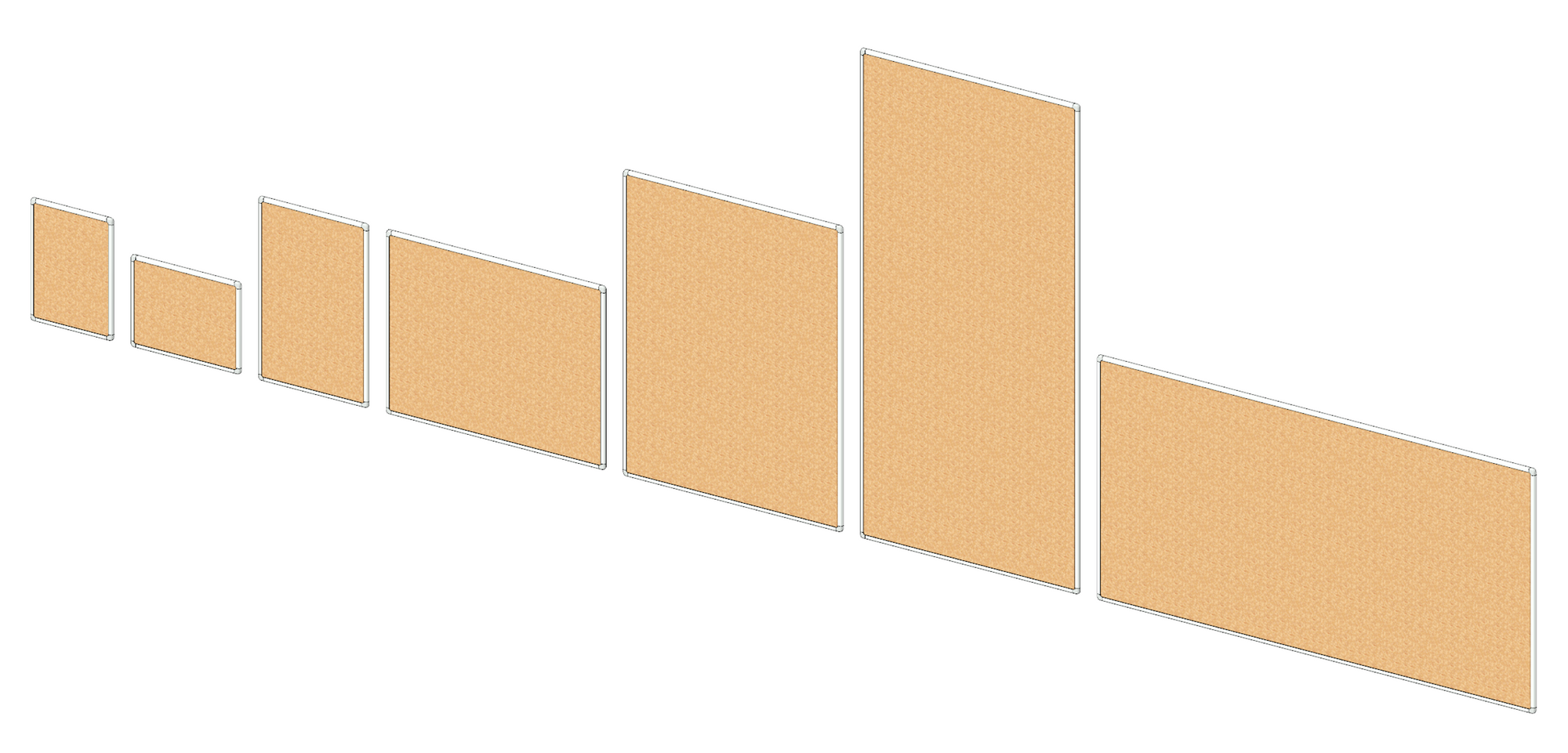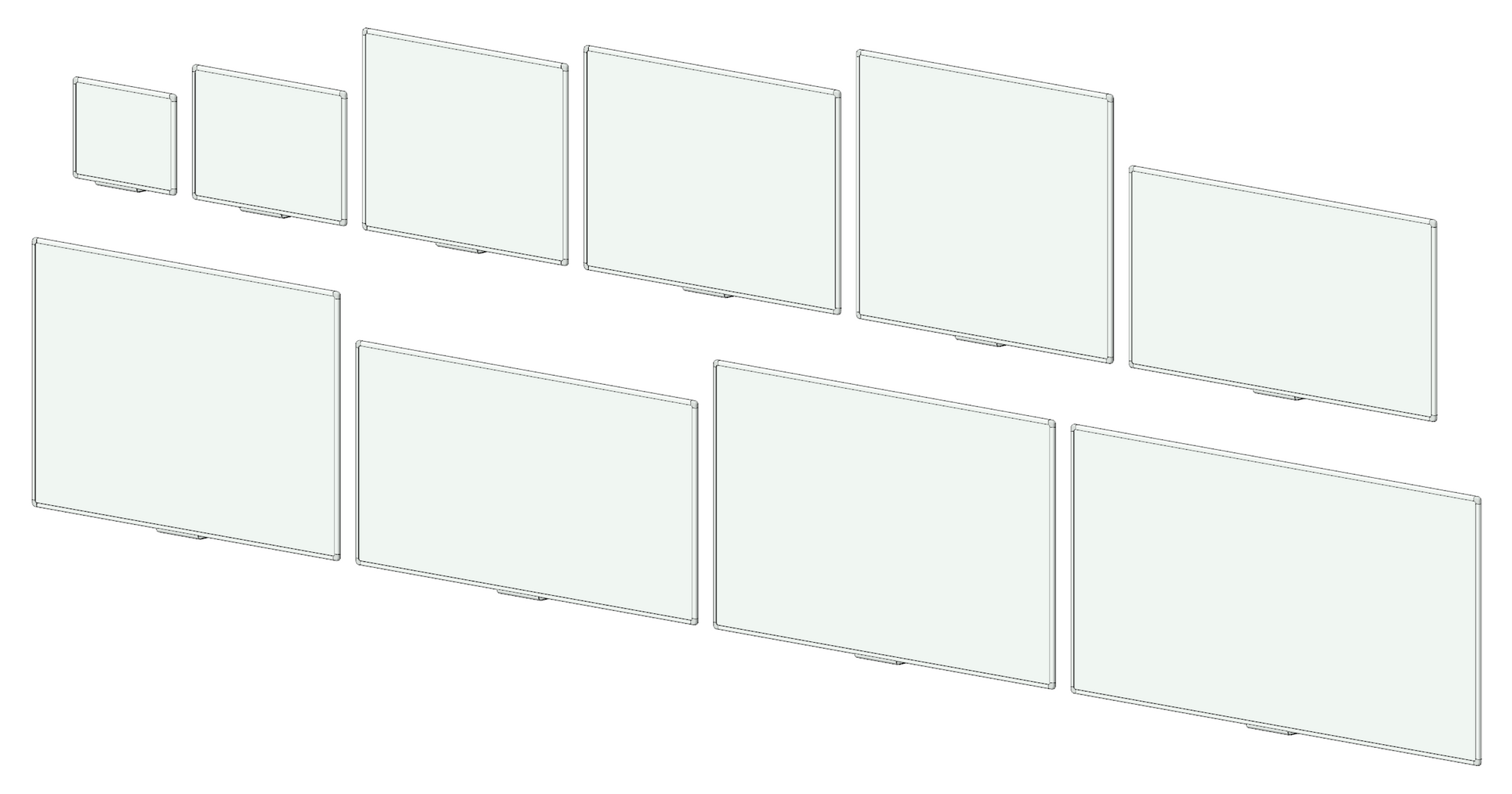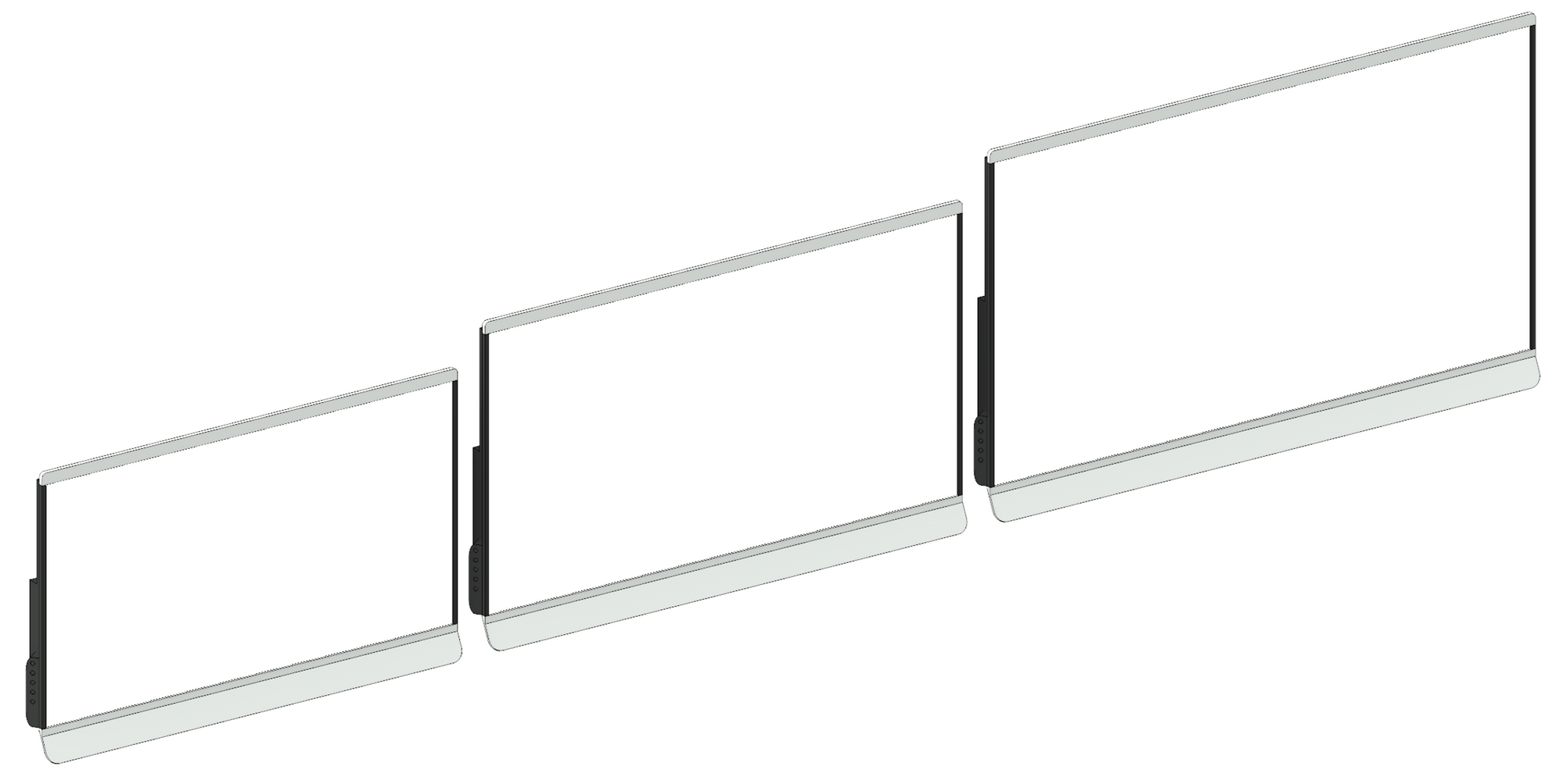 Chairs
The collection contains a classic school chair from manufacturer Office Furniture Online. While most of our families are built using native Revit components, the school chair is the first of many that will utilise adaptive family geometry to achieve a complex curvature.
It has been a while since Tim Waldock gave us a tutorial on adaptive components. To be honest, some of our first attempts looked like they should be in Star Trek. But we got there in the end!
There are many issues with using adaptive components in Revit. Regarding our seating families, the main concern is consistency, as these families are already large in file size but do not have 2d in plan view like our other seating families do. They also have the same 3D geometry visible for all levels of detail.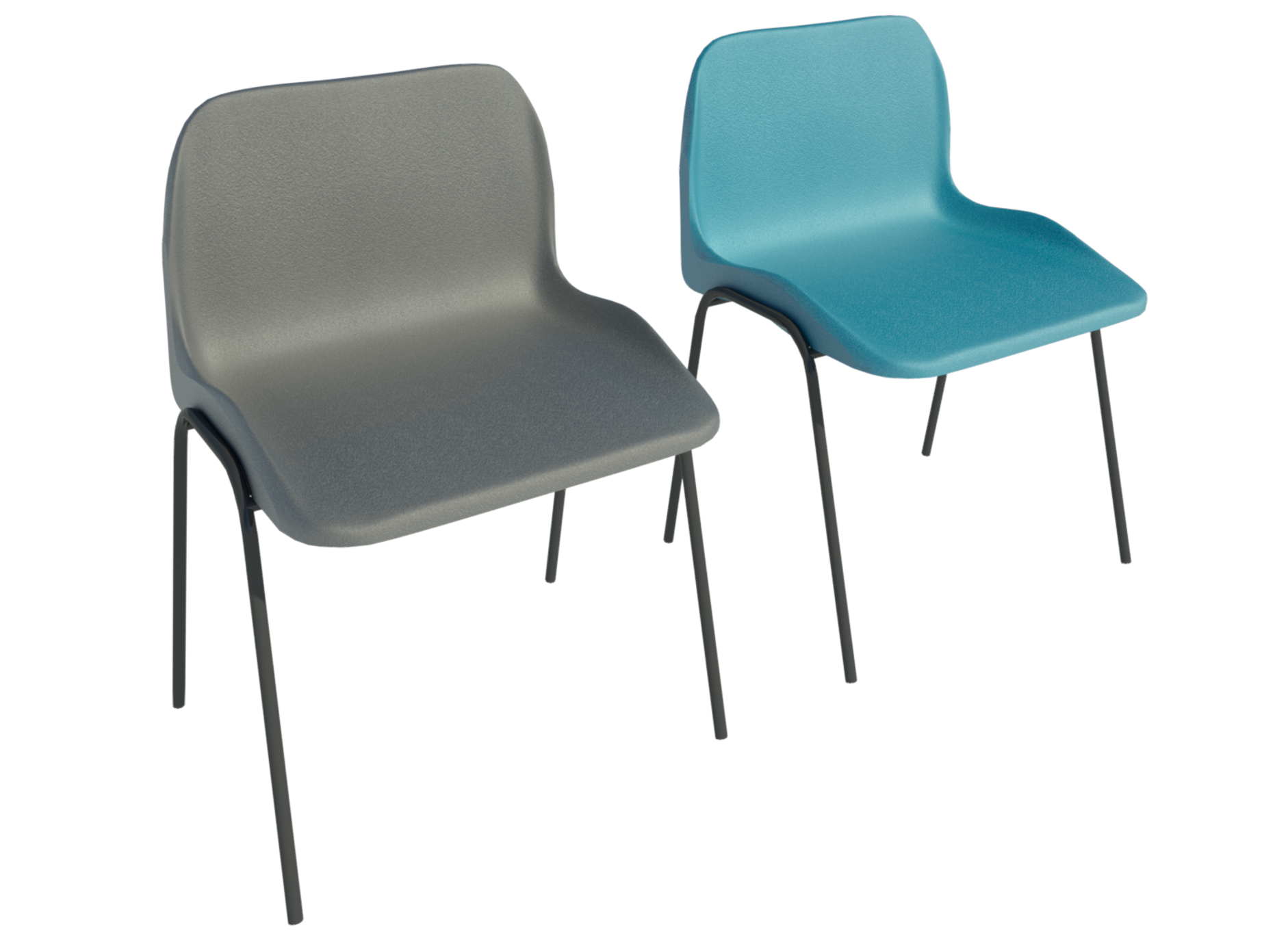 Tables and Desk
The collection contains teacher desks and rectangular student tables from Office Furniture Online and trapezoidal student tables from UK Educational Furniture. All of the Revit families have a large number of types covering variations on size, frame and table finish, but the trapezoidal student table in particular has more than 2,000. In order to make it manageable, we've split it into six families by height, leaving around 400 types within each.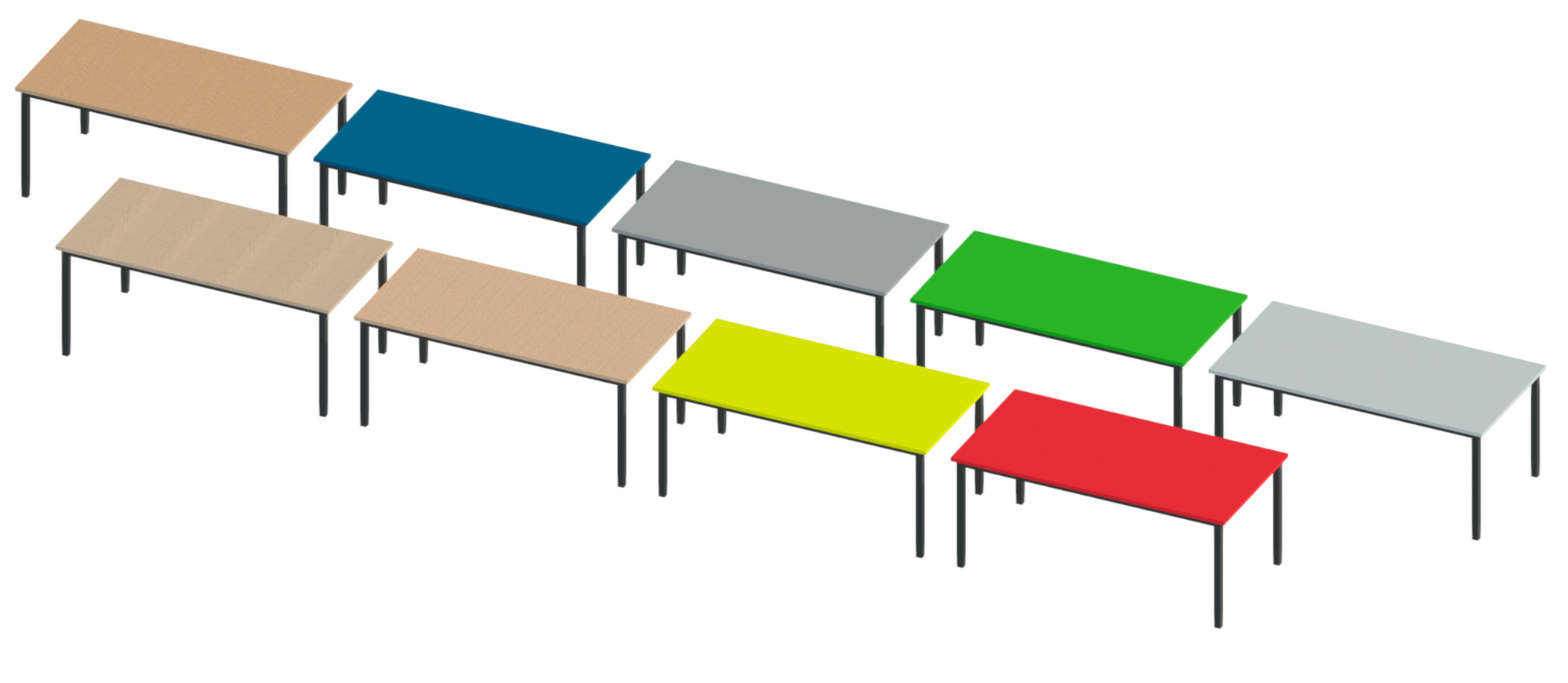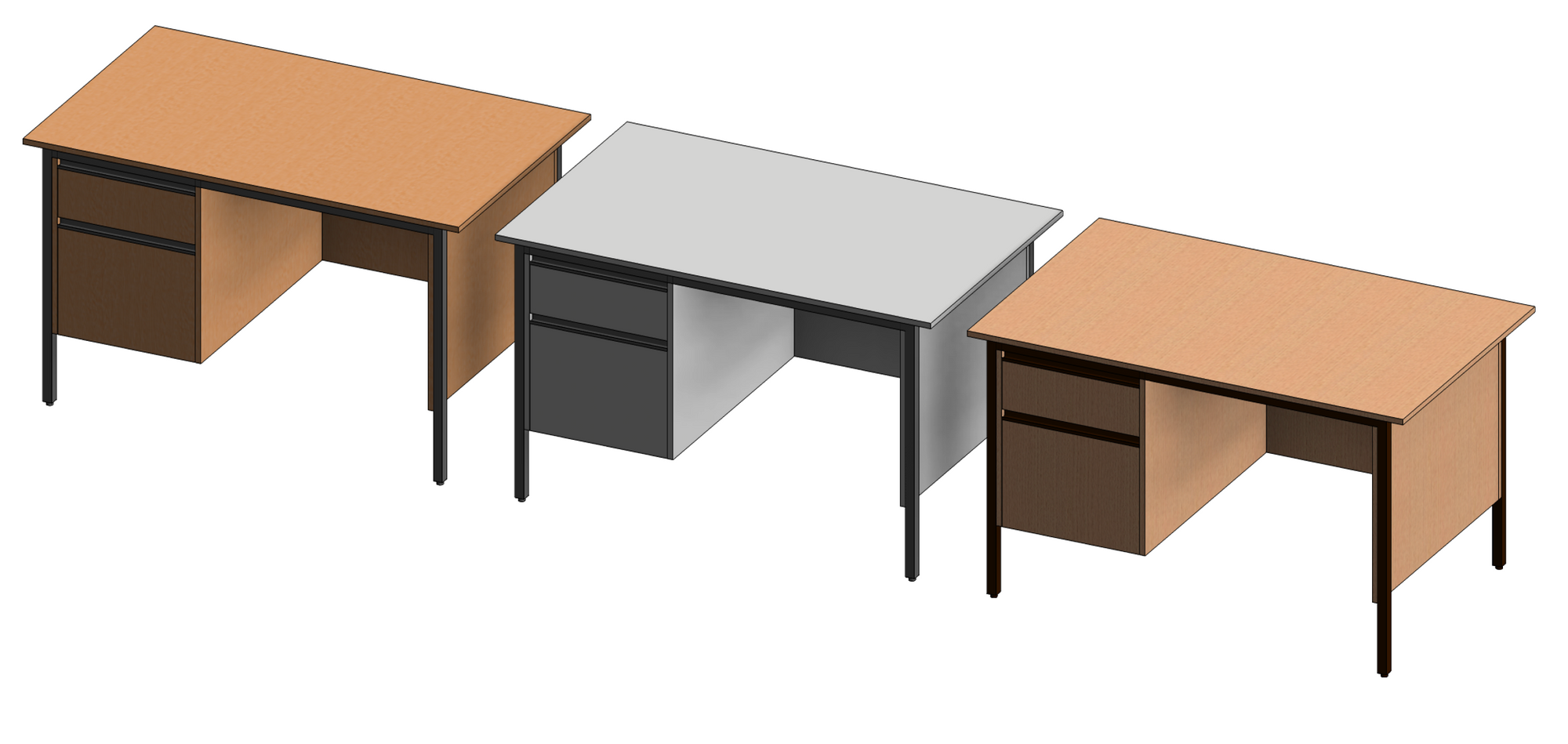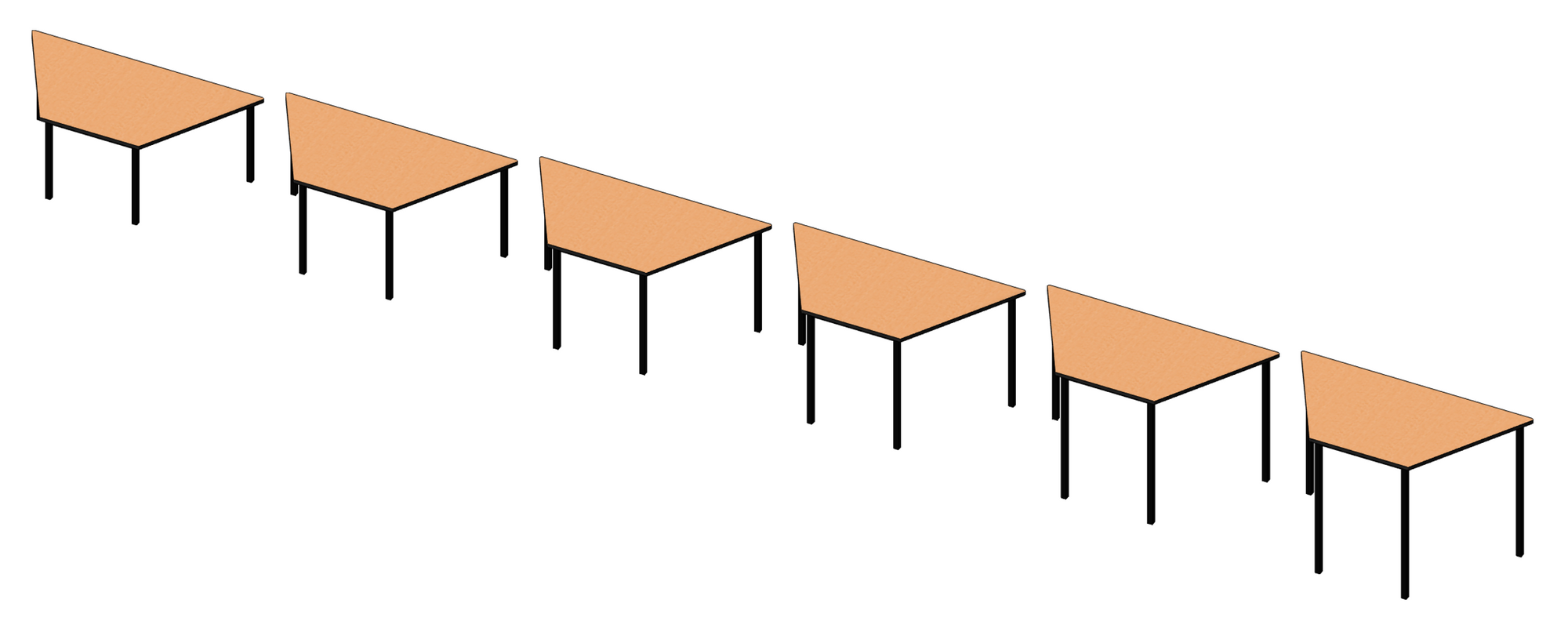 Ancillaries
Lastly, the collection contains a storage cupboard from TTS and wall mounted clock from Acctim. The Revit family for the storage cupboard offers a range of sizes. On the other hand, the clock family has just the one, eternal clock face that we all spent way too much time looking at as children.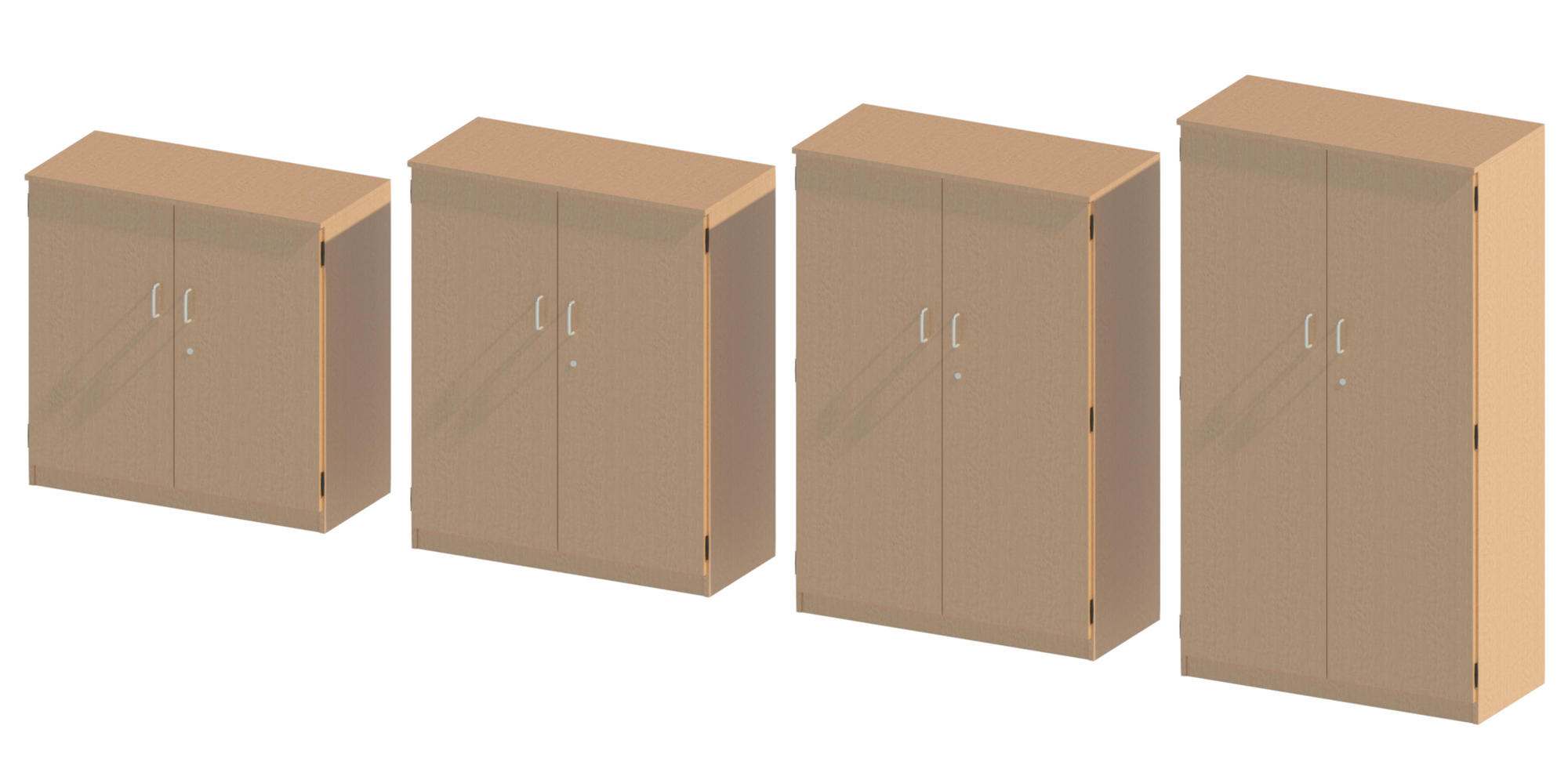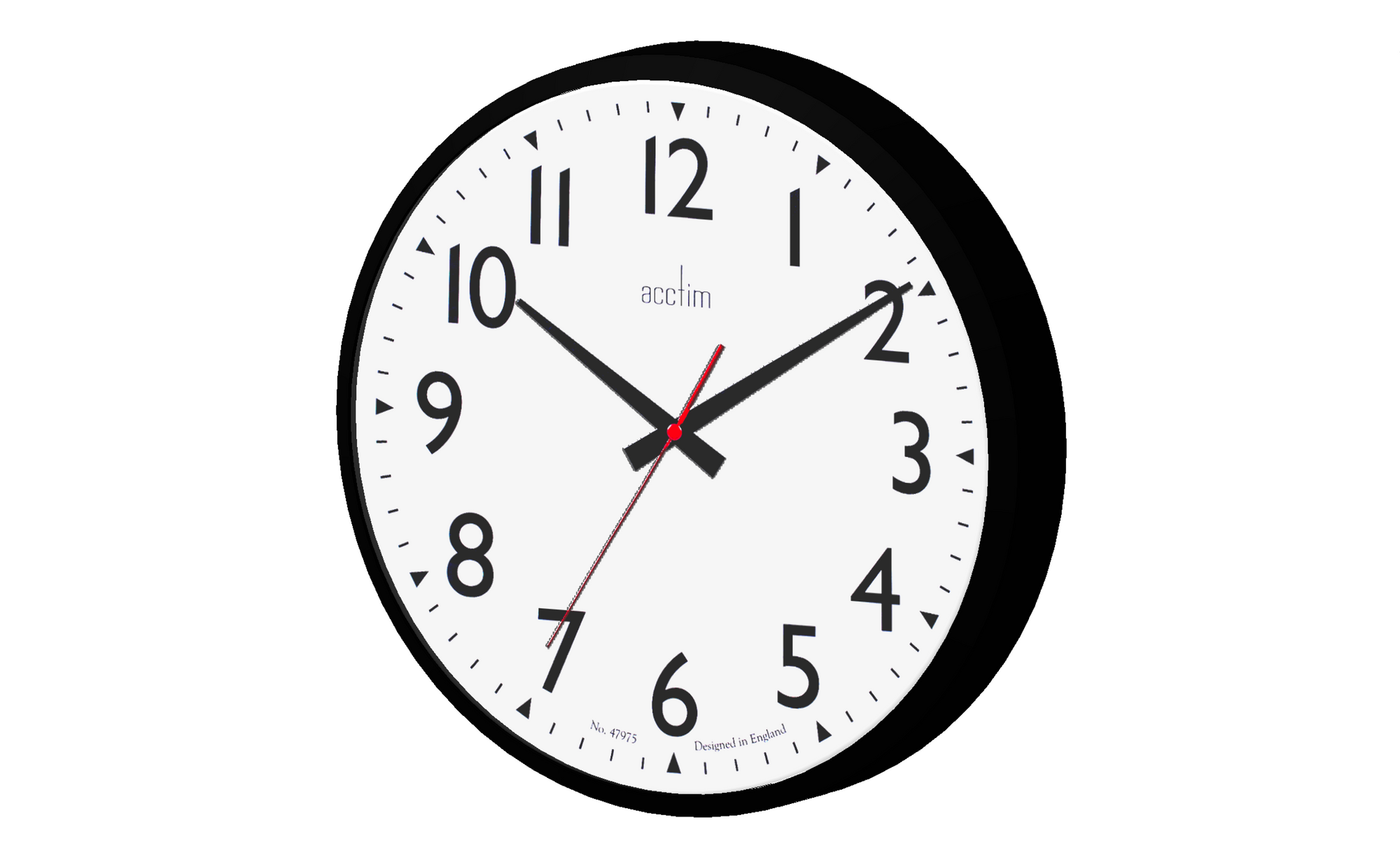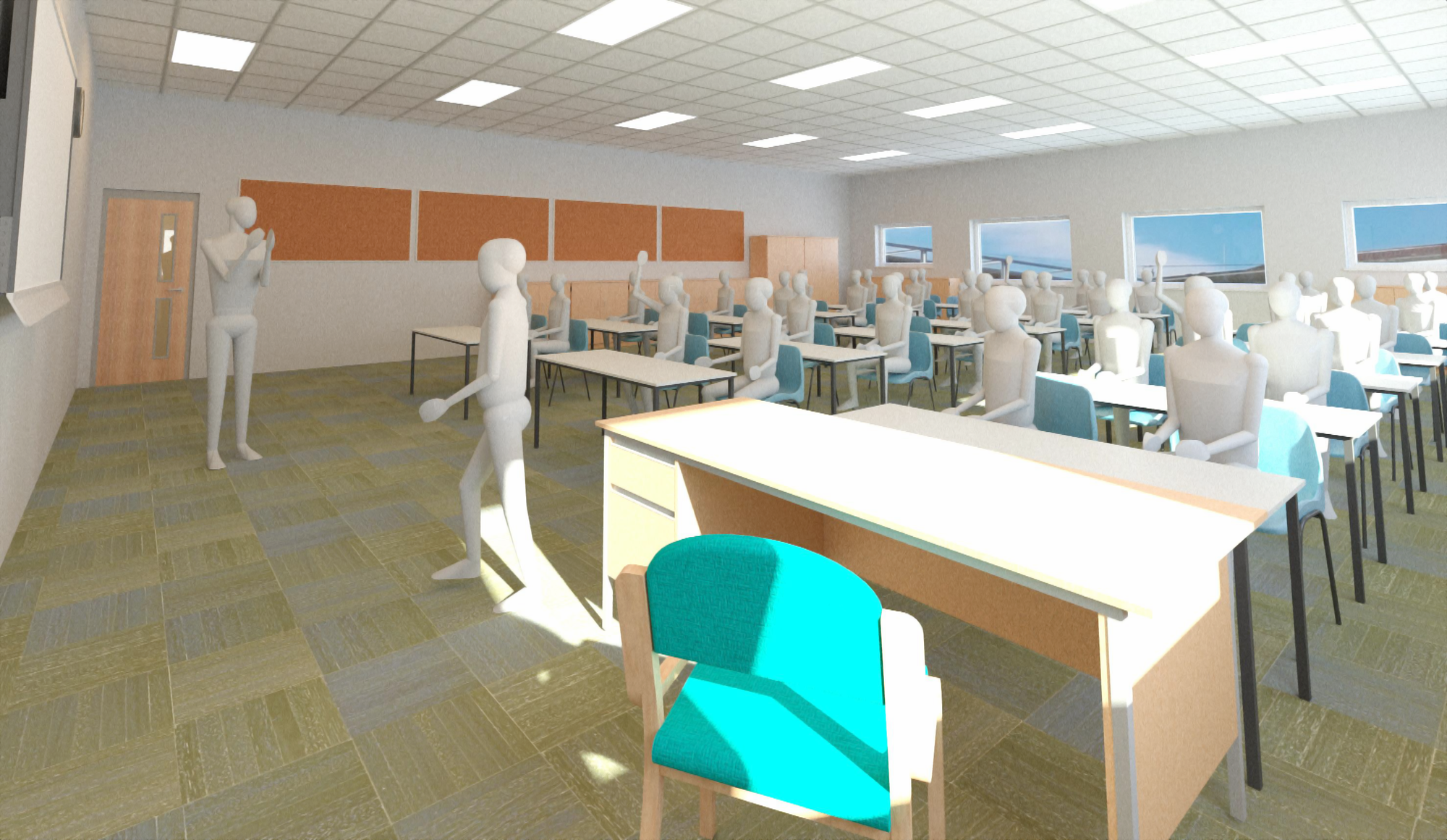 A Word on Geometry
Except for the adaptive component chair family, this collection's families have 2D for plan view and elevations and 3D for all other views. They also come with three levels of detail, unless their geometry is very basic. In some cases, we have added a Detail Line subcategory to offer the end user a greater level of visibility control.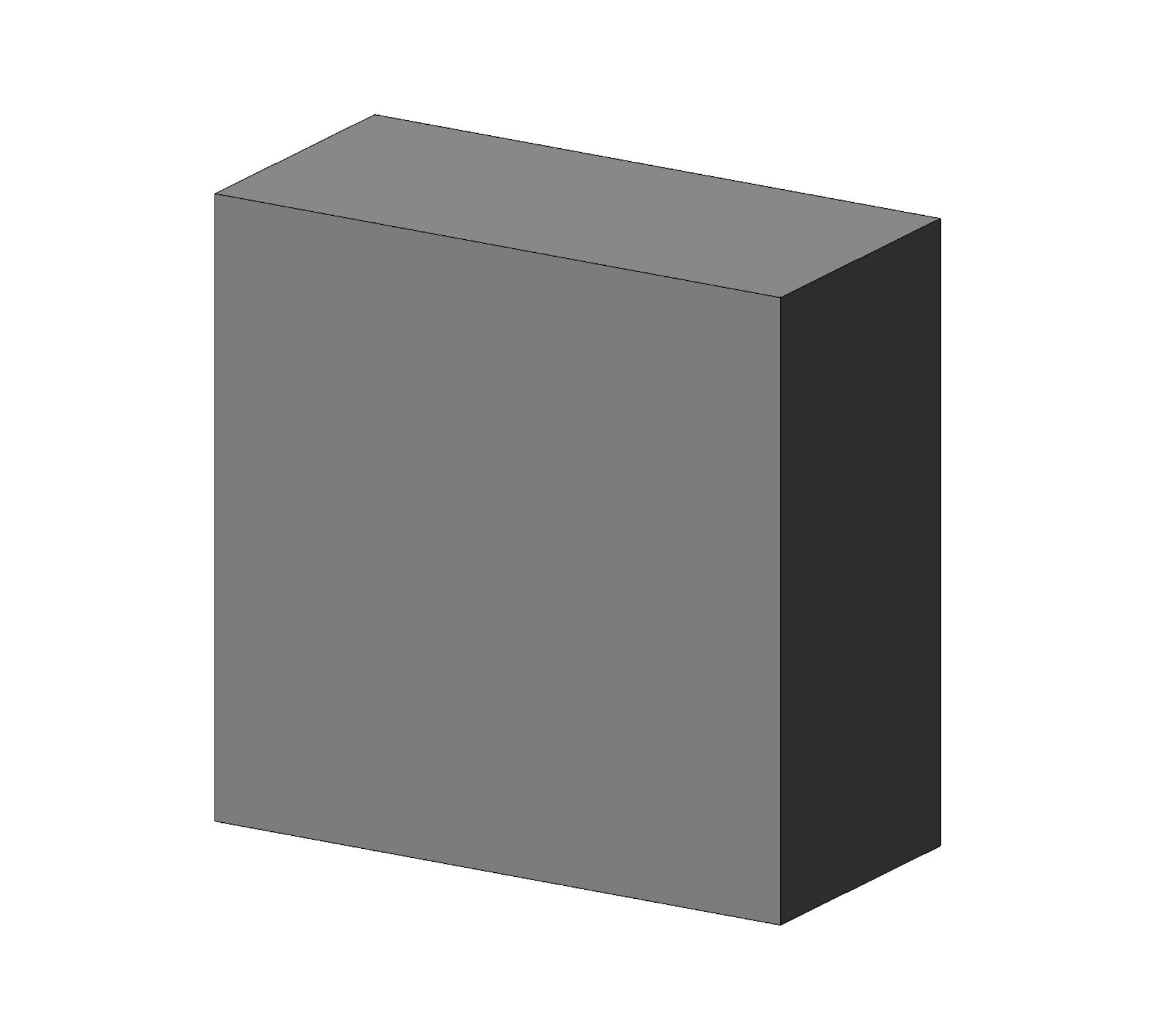 Get the Collection
Click here to view and download the full collection.
Collection Content List
Wall mounted noticeboard from Bi-Office.
Wall mounted whiteboard from Bi-Office.
Wall mounted smartboard from Smart Technologies.
Wall mounted analogue clock from Acctim.
Teacher desk from Office Furniture Online.
Rectangular student table from Office Furniture Online.
Trapezoidal student tables from UK Educational Furniture.
Stock cupboard from TTS.
Classroom chair from Office Furniture Online.
About Greta Jonsson, ARB, RIBA
Greta Jonsson is a UK-based architect with over 15 years of experience in the education, community and housing sectors. She has previously worked for Cazenove Architects and ECE Architecture amongst others. Currently, Greta is leading the social enterprise 100% PLUS (www.100percentplus.co.uk), which is focused on developing a concept for quality, inclusive housing with the involvement of the community living around it. In addition to co-founding 100% PLUS, Greta is an ongoing mentor at Built by Us Fluid Diversity Mentoring programme, has volunteered for Open City in various educational projects, and is a member of Women in BIM.
Want More Content?
All of our free Revit collections are part of Kinship Content+,  a service providing companies with on-demand Revit content creation as well as access to a pool of existing Revit families from other customer requests and our own internal development.
If you have any comments, or suggestions for components you wish were in this collection, please let us know at hello@kinship.io.