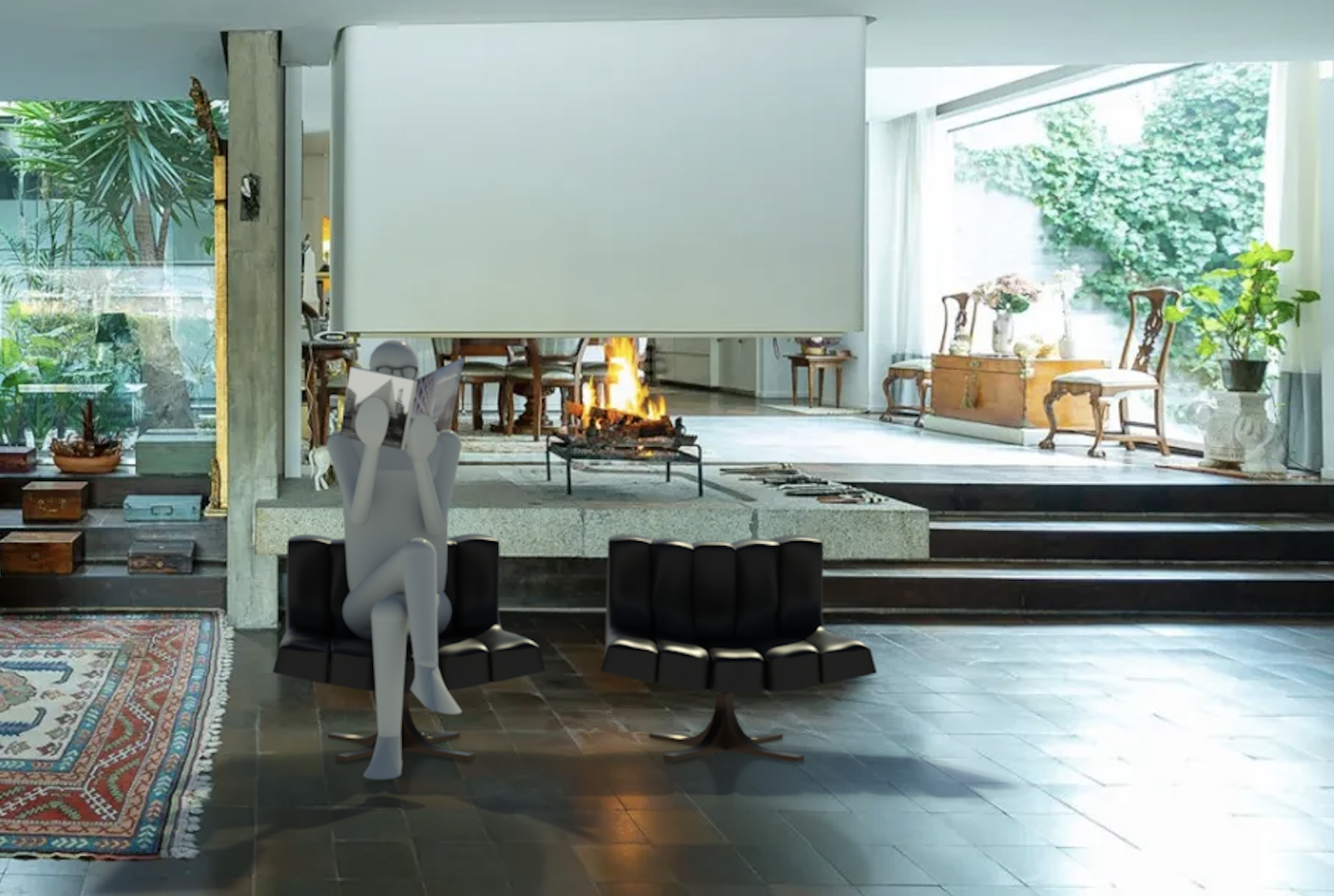 Iconic Seating: Butaca Granada
This installment in our series of free collections of iconic chairs, sofas and tables designed by famous architects and interior designers features the Butaca Granada from Javier Carvajal Ferrer.
Meet Javier Carvajal Ferrer's beautiful Butaca Granada, the latest in our series of iconic seating Revit content.
A little bit of history
Born in 1926 in Barcelona, Spain, Javier Carvajal qualified as an architect from the Escuela de Arquitectura de Madrid in 1953.
He was an influential architect and teacher and received many distinctions and honors from across the world. He won a competition to design the Spanish pavilion at the World's Fair in New York in 1964, which led to the creation of this chair.
A collaboration with José Martínez Medina, the Butaca Granada was inspired by an open pomegranate. Hence the name "butaca granada" – "butaca" means seat or chair in Spanish, and "granada" translates to pomegranate.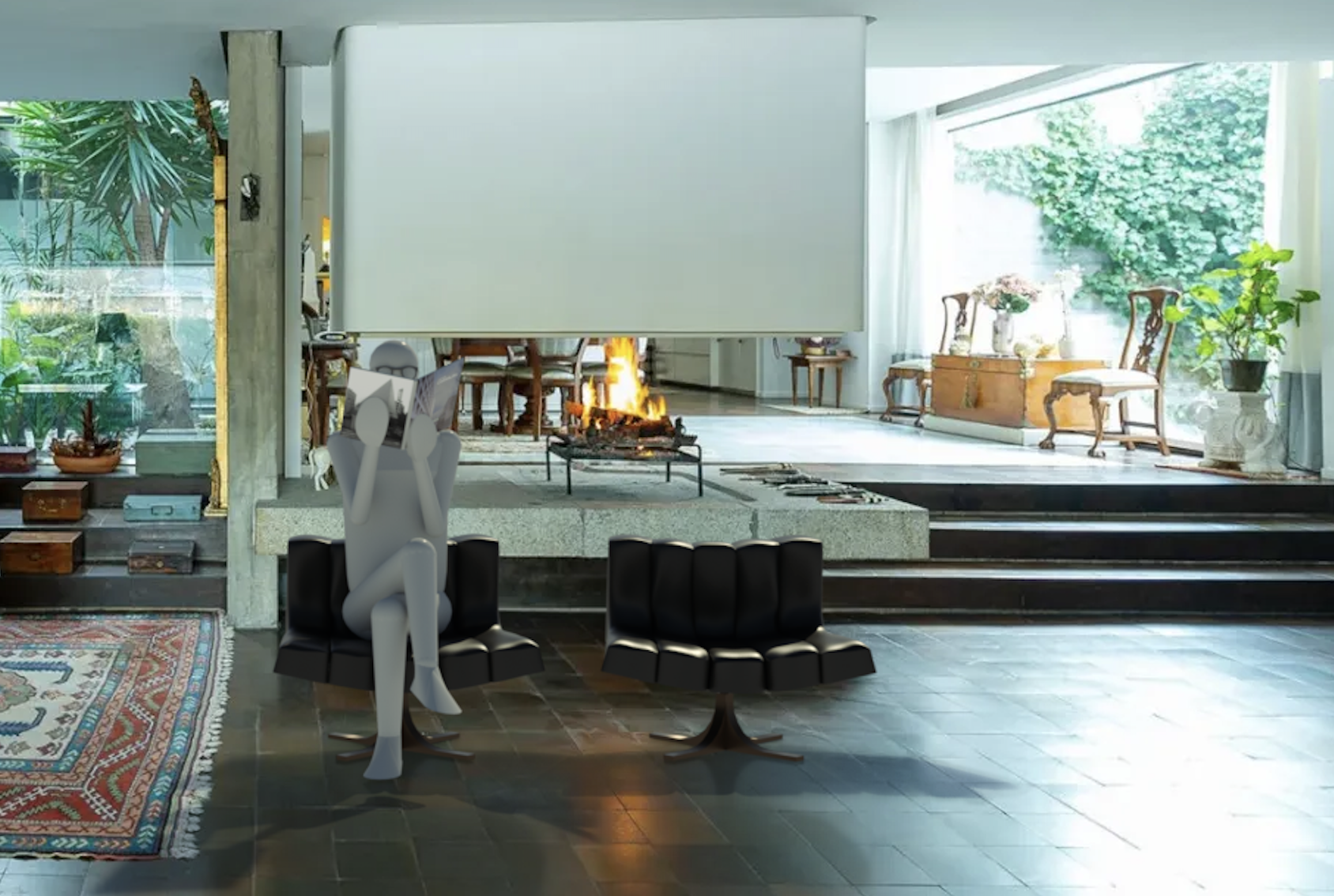 Chair details
Our Revit family for the Butaca Granada was created with fully native Revit geometry using adaptive components. The model has three levels of detail to provide appropriate views at different scales.
As with all of our seating families, the chair uses 2D geometry in plan view facilitating a fast workflow when designing room layouts. There is only one built-in type with bronze legs and black leather upholstery to match the original materials.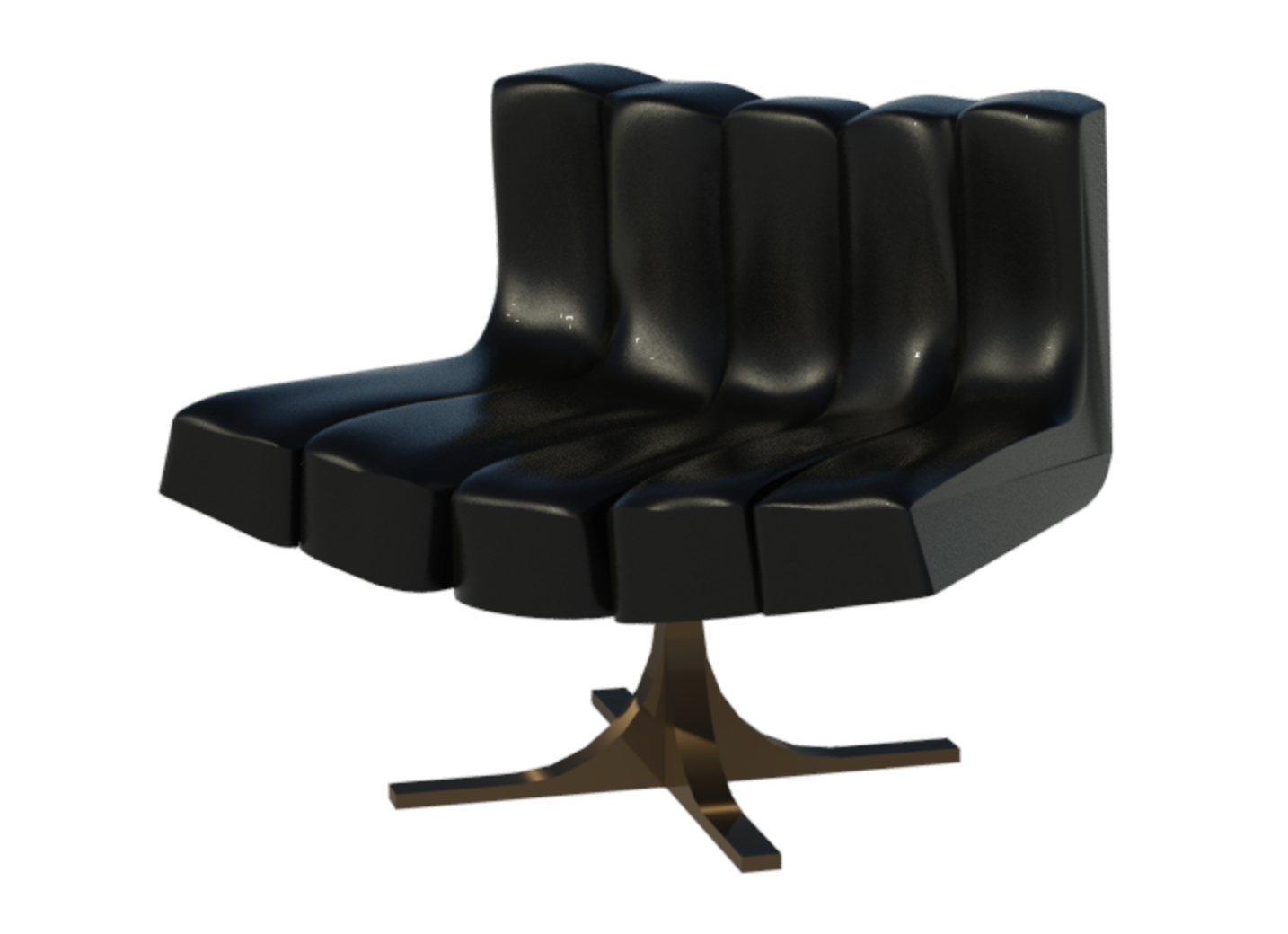 Andy for context
As always with our iconic seating collections, we've updated Andy, our entourage family, to suit this specific chair. This version has types to match the chair height and curvature. He is also reading a book by Javier Carvajal.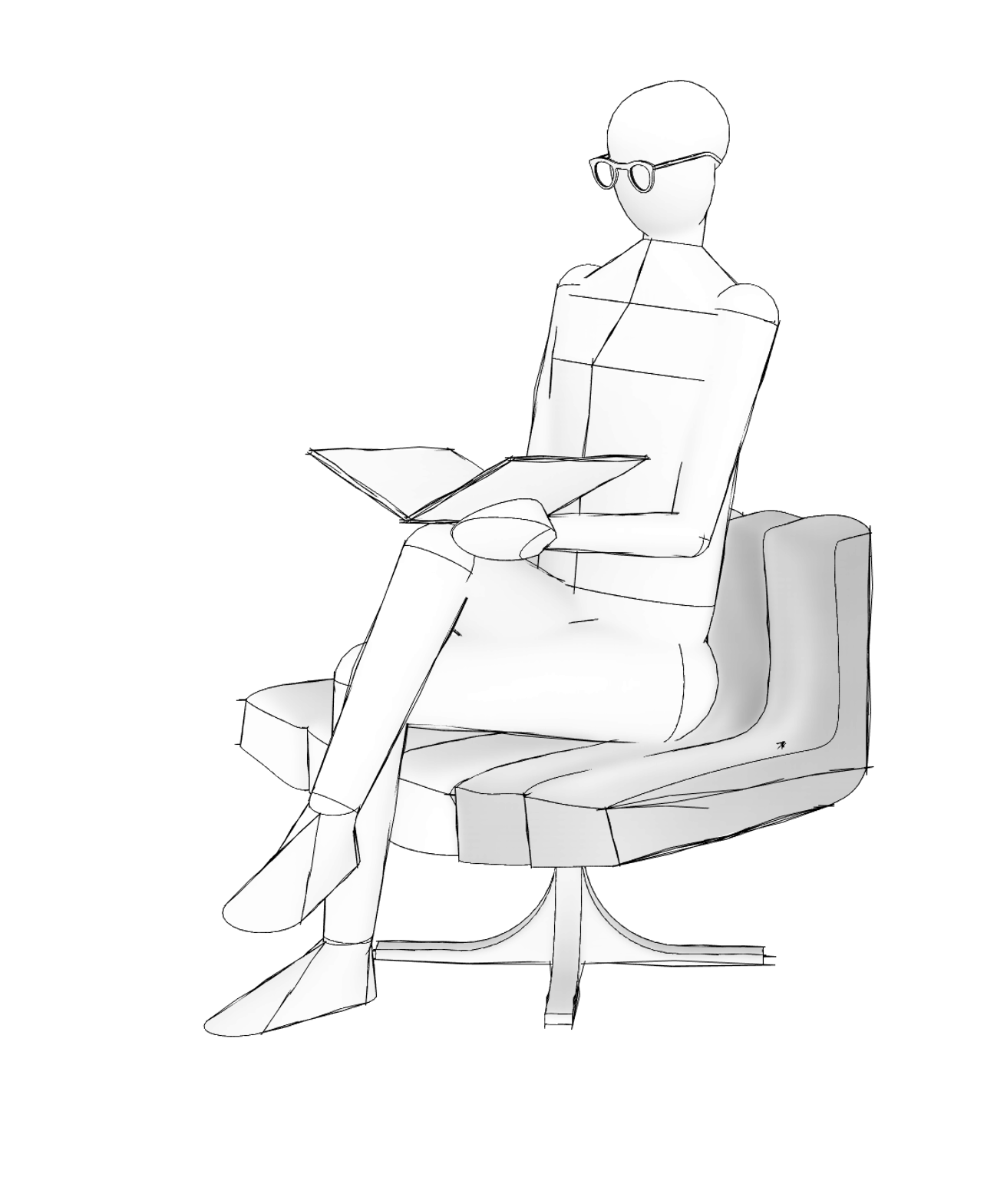 On a personal note, it has been a while since we last built an iconic seating collection utilizing adaptive components. When researching the Butaca Granada, we found out how difficult it was for Carvajal and Medina to create this chair in the first place because of the irregular forms and angles. It was a nice challenge to build it as a Revit family as well.
Get the collection
Click here to view and download the full collection.
Collection content list
Butaca Granada by Javier Carvajal Ferrer.
Andy v5.0-Butaca Granada entourage family.
Need content?
If your company is looking for quality Revit content at an affordable price, give us a shout at hello@kinship.io. We'll be happy to provide a free, no-obligation quote.