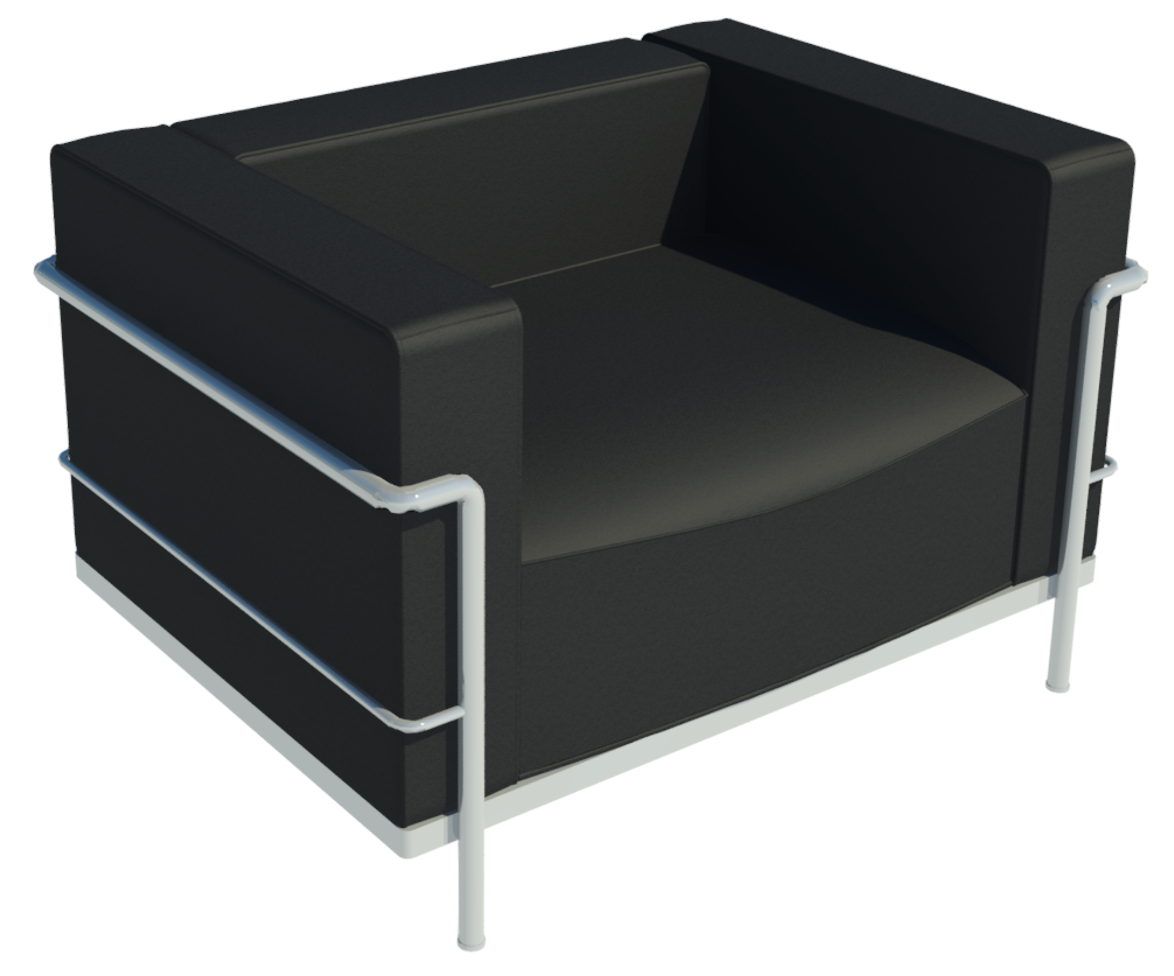 Iconic Seating: LC3 Chair and Sofas
This is the second in a series of free collections of iconic chairs and sofas designed by famous architects and interior designers.
Following up on our previous collection of iconic seating from Mies van der Rohe, our latest giveaway of free Revit content focuses on Le Corbusier and his famous LC3 chair/sofa.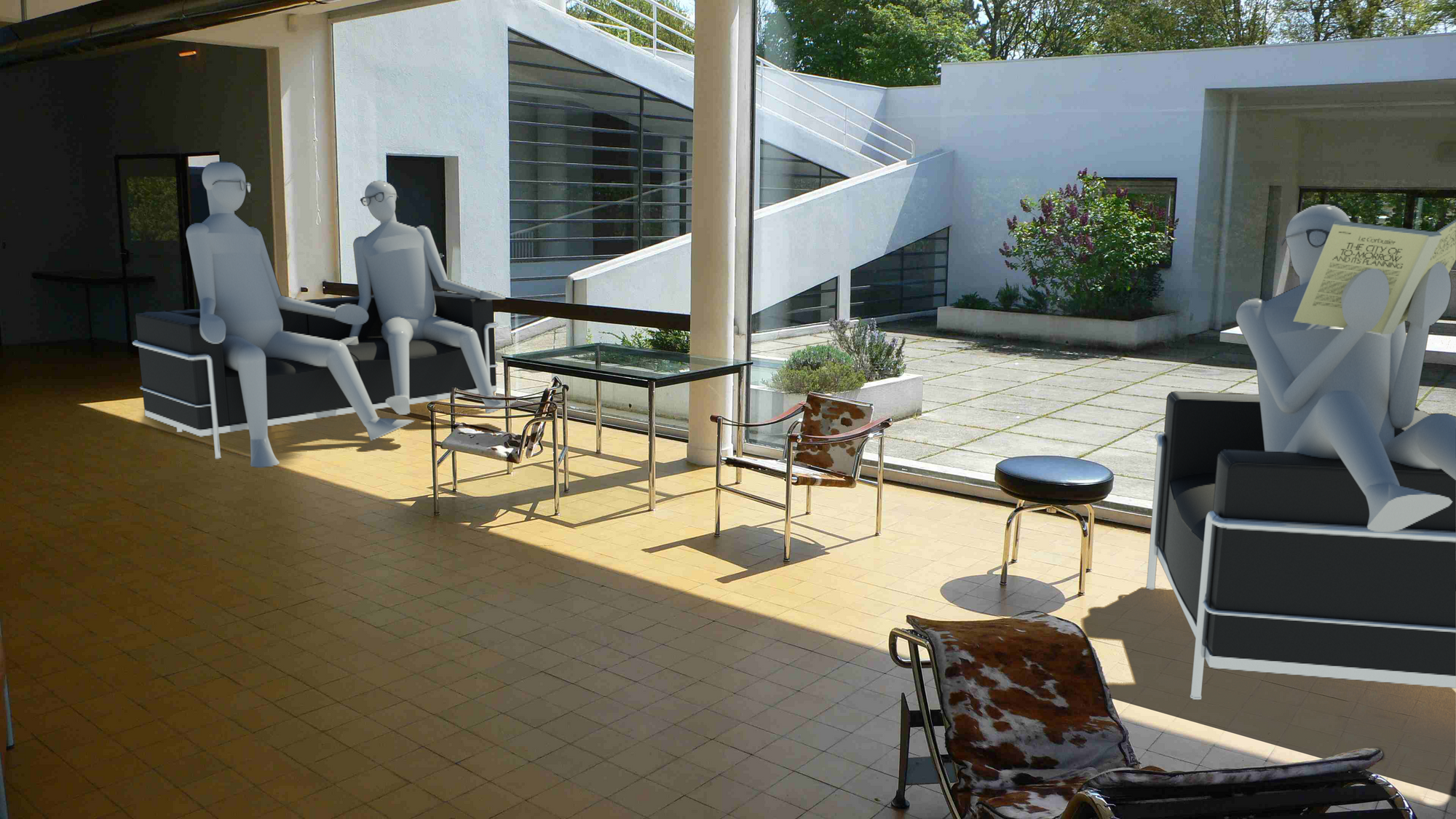 A Little Bit of History
Born Charles-Édouard Jeanneret-Gris in 1887, he actually adopted the pseudonym Le Corbusier (adapted from his grandfather's name) as a byline for a French arts journal. Le Corbusier was a pioneer of modernist architecture who sought to separate the structural elements from the rest of the building. This resulted in a structural frame enveloped by a building's skin, leaving the open internal spaces free from load bearing walls.
In 1928, this same concept was used in the design of the LC3 armchair by Le Corbusier and his collaborators Pierre Jeanneret and Charlotte Perriand. In the LC3 chair, the four cushions are separated from the enclosing steel frame.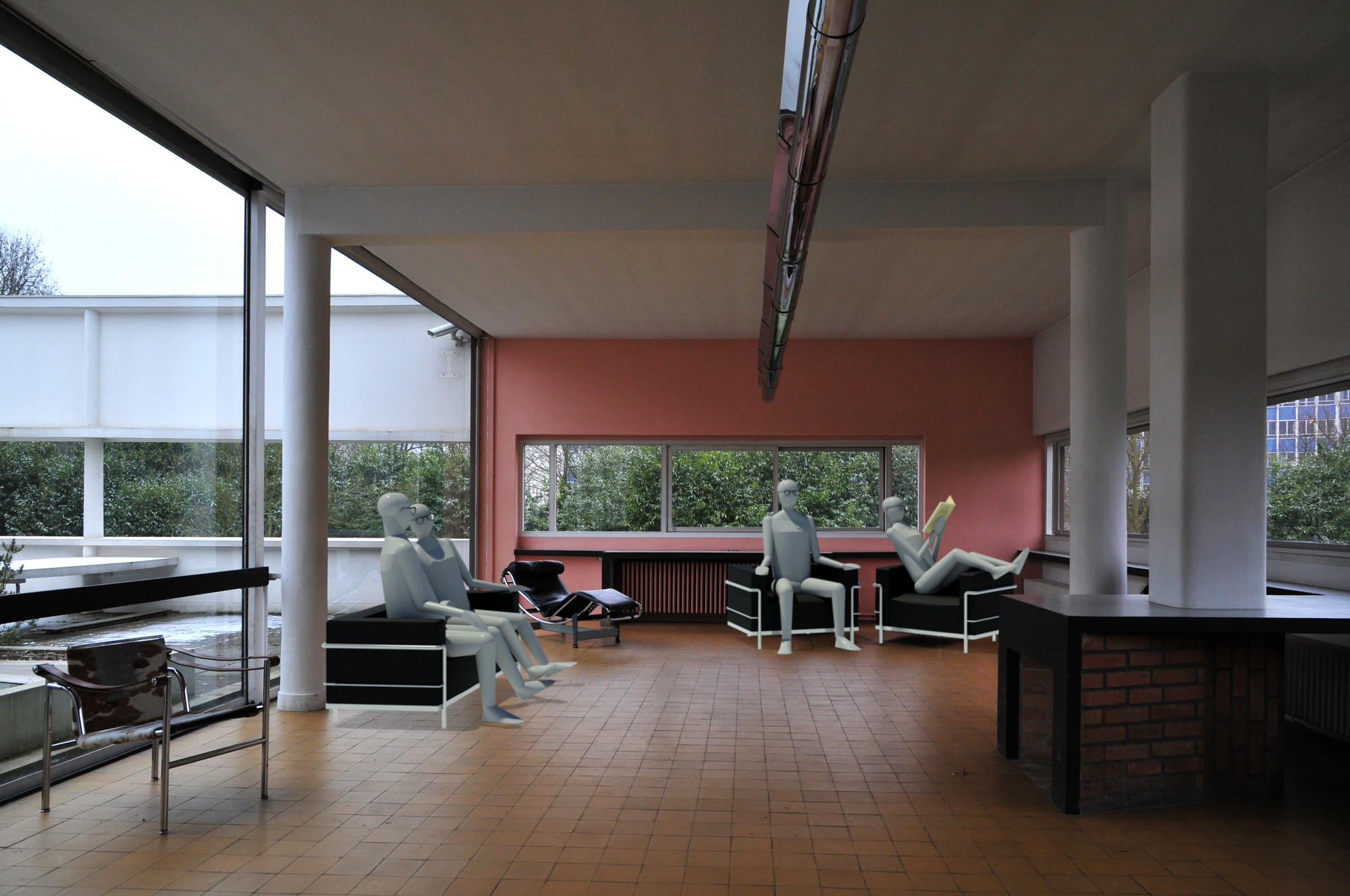 Chair Details
Our Revit family replicates the foam padded version of the chair and has three types defined by upholstery finish and frame material. Created from native Revit geometry only, the model has three levels of detail to provide appropriate views at different scales. As with all of our seating families, the chair uses 2D geometry in plan view to facilitate a fast workflow when designing room layouts.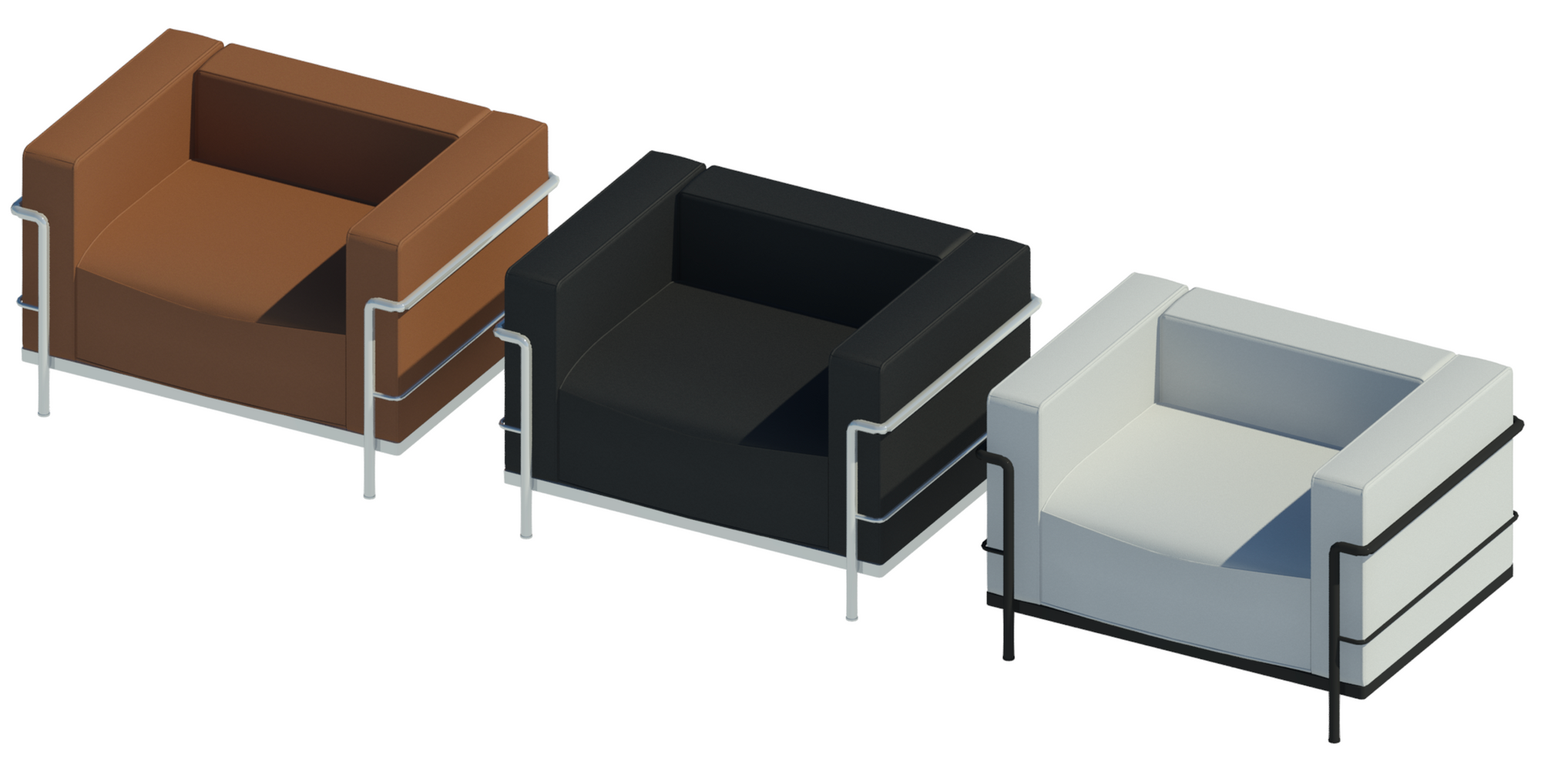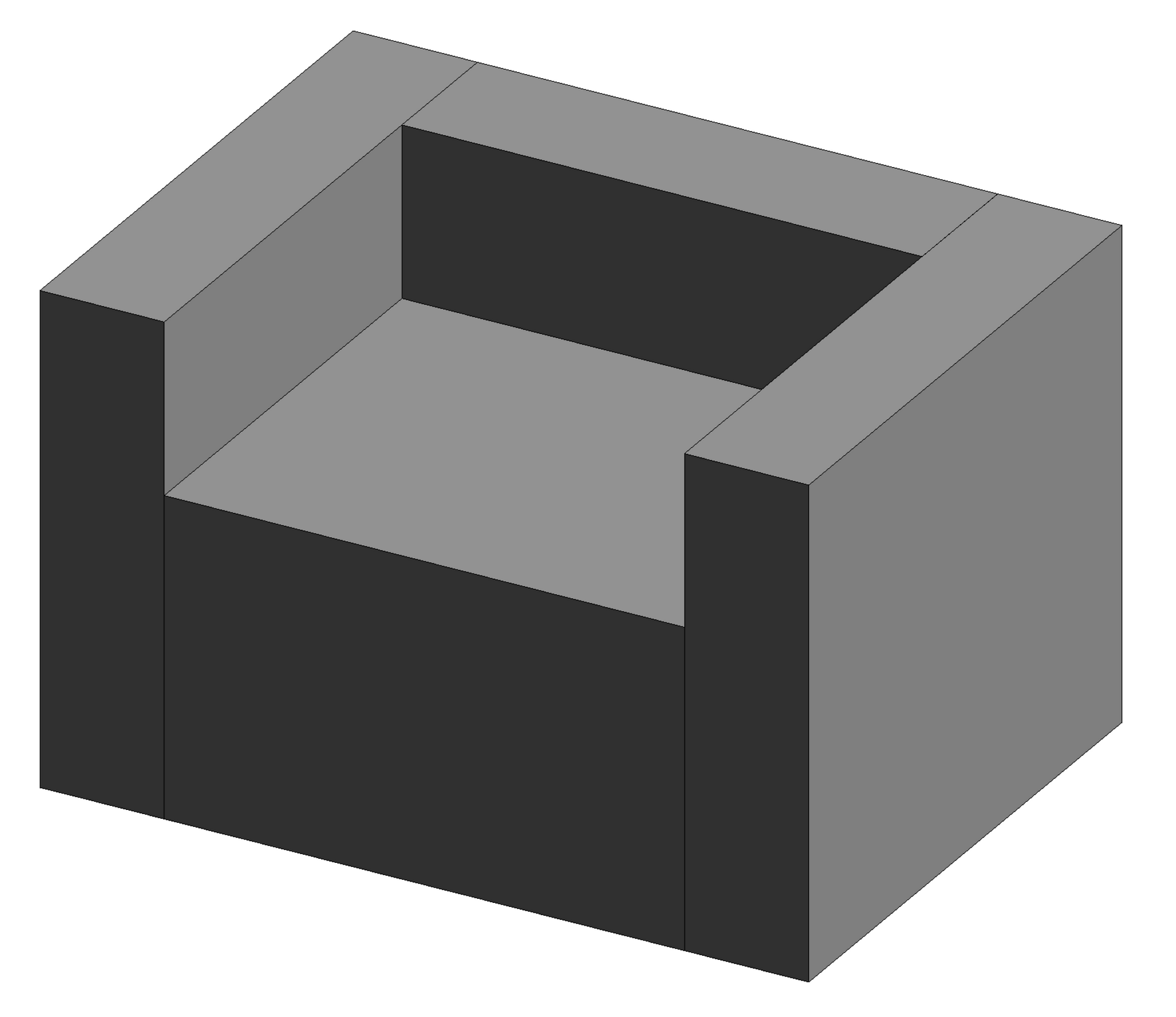 LC3 Sofas
We've also added the 2- and 3-seater LC3 sofas to complete the set.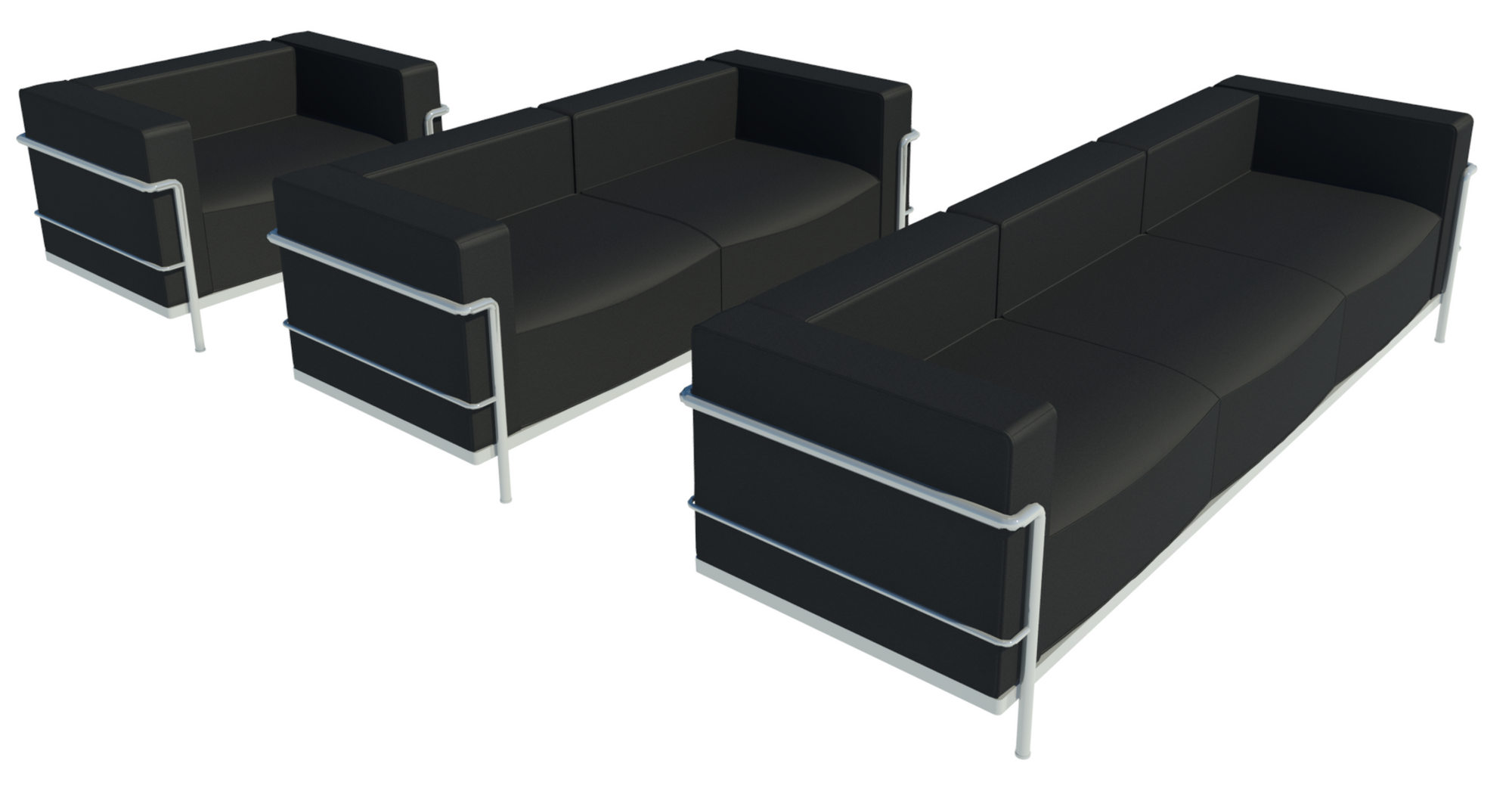 Andy for Context
We've updated Andy, our entourage family, for the LC3 chair and sofas. Version 5.2 has specific types to be used for this collection's furniture to suit the sofa/chair height. He is also now reading The City of To-Morrow and its Planning by Le Corbusier.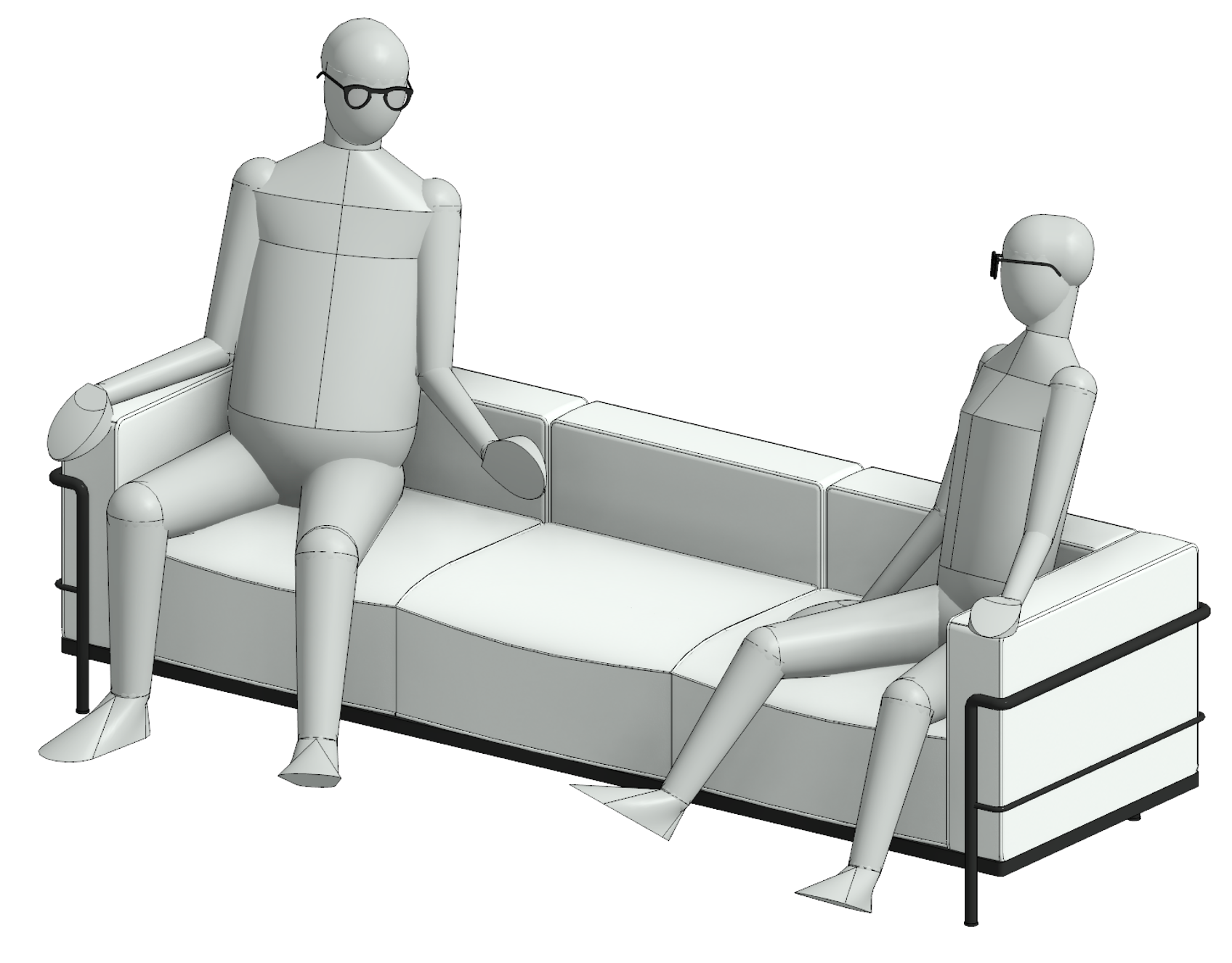 Get the Collection
Click here to view and download the full collection.
Collection Content List
LC3 armchair by Le Corbusier, manufactured by Cassina.
LC3 2 seater sofa by Le Corbusier, manufactured by Cassina.
LC3 3 seater sofa by Le Corbusier, manufactured by Cassina.
Andy v5.2 entourage family.
Want More Content?
All of our free Revit collections are part of Kinship Content+,  a service providing companies with on-demand Revit content creation as well as access to a pool of existing Revit families from other customer requests and our own internal development.
If you have any comments, or suggestions for components you wish were in this collection, please let us know at hello@kinship.io.