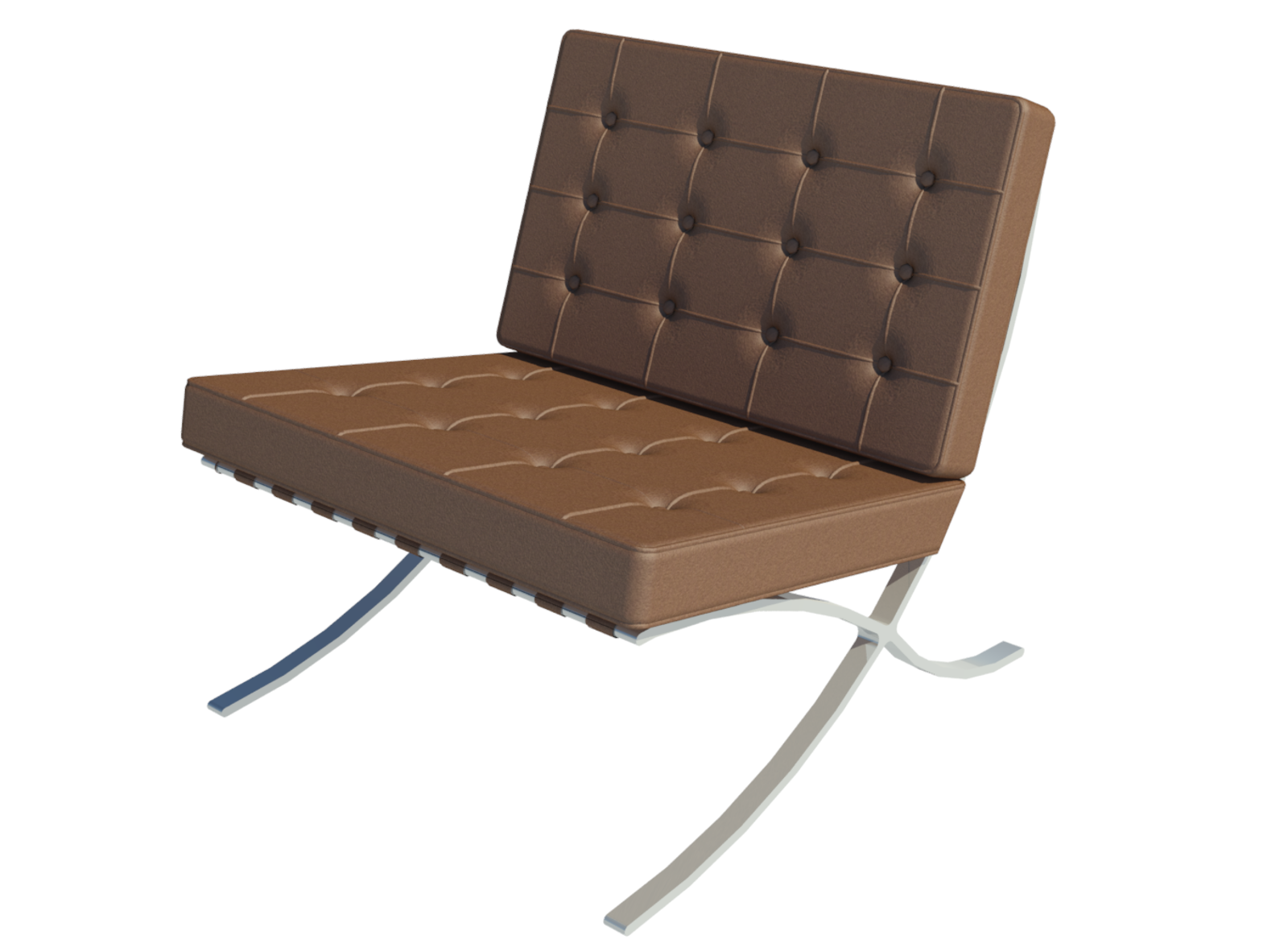 Iconic Seating: Barcelona Chair
This is the first in a series of free collections of iconic chairs and sofas designed by famous architects and interior designers.
Over the years, our content creation team has been known mainly for its work on the engineering side. As much as we love duct, pipe and mechanical equipment, sometimes it is necessary and nice to change things up.
Last month, we introduced a series of collections concentrating on secondary school furniture. Now and in the coming weeks, we are giving away collections for iconic seating.
When we say "iconic seating" we mean the famous — and often expensive — chairs and sofas designed by architects and interior designers, and which over time have made it into books, marked an era, and become a part of our culture.
In addition to their iconic status, we've limited our selections to chairs and sofas that fit with our modern sense of comfort. We just couldn't bring ourselves to model something that looks less pleasant than sitting on the floor.
Our first iconic seating family is the Barcelona Chair, designed by renowned architect Ludwig Mies van der Rohe and manufactured by Knoll.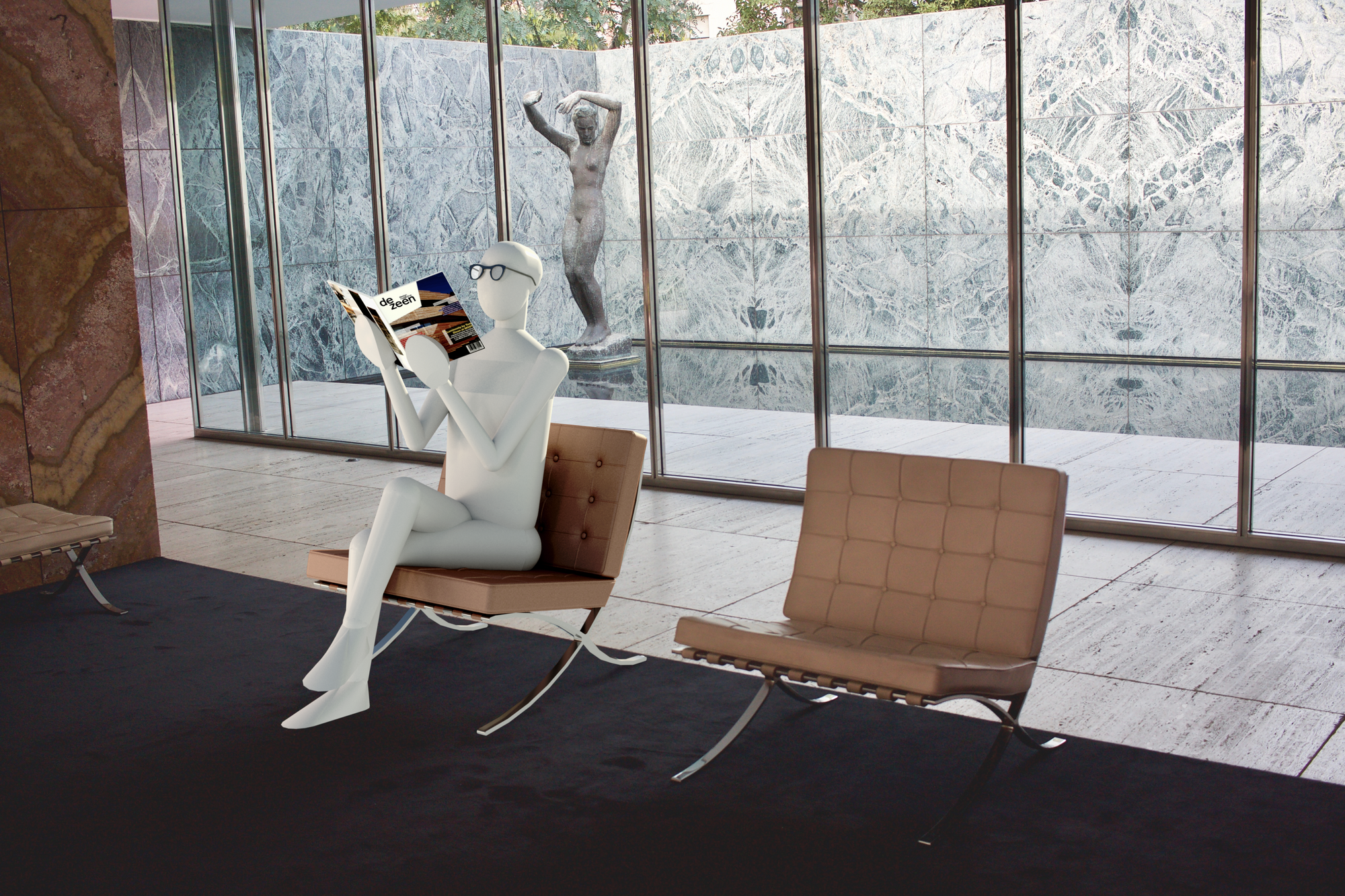 History of the Barcelona Chair
The Barcelona Pavilion was designed by Ludwig Mies van der Rohe and Lilly Reich as part of the 1929 International Exhibition in Barcelona. Originally made for display only, the chair and ottoman were specifically designed to accompany the Barcelona Pavilion.
Mies van der Rohe mentored Florence Knoll while she was a student at Illinois Institute of Technology. In 1948, Mies granted Knoll exclusive rights to produce his furniture, including the Barcelona Collection, the Brno Chair, and MR Series.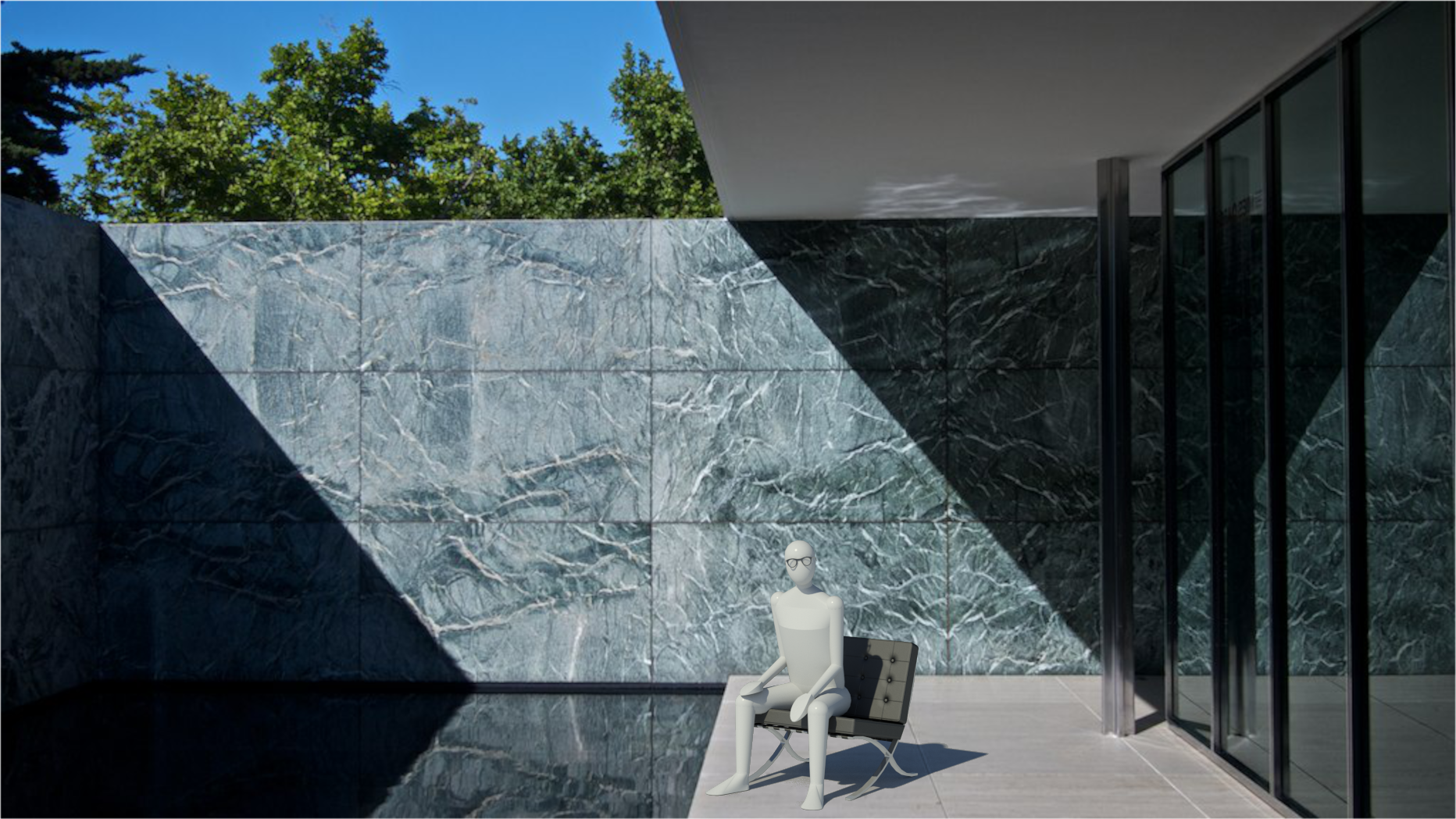 Chair Details
The chair has three types designated by upholstery finishes: white, brown and black leather. The Revit family also has three levels of detail to provide appropriate views at different scales. As with all of our seating families, the chair uses only 2D geometry in plan view to facilitate a fast workflow when designing room layouts.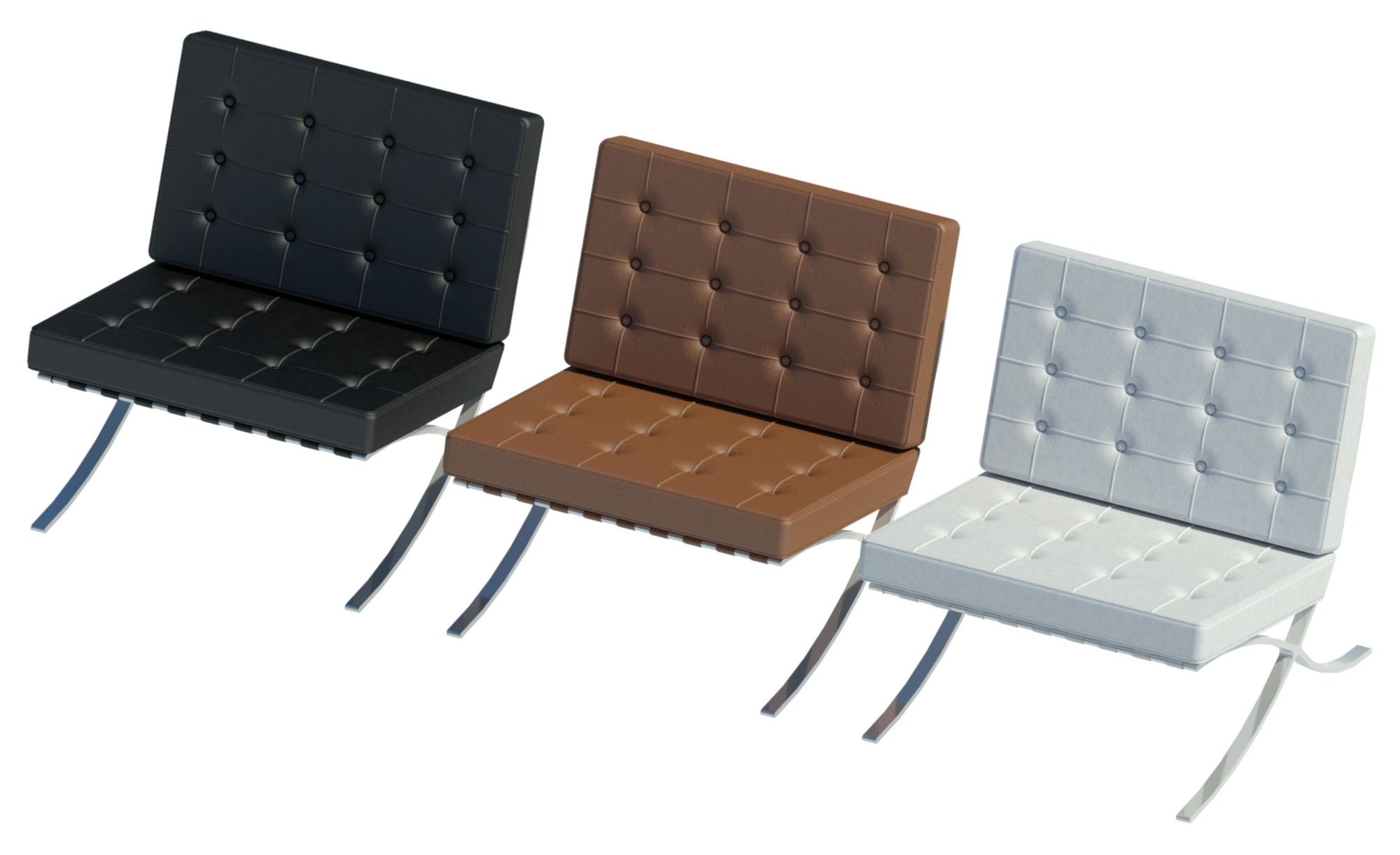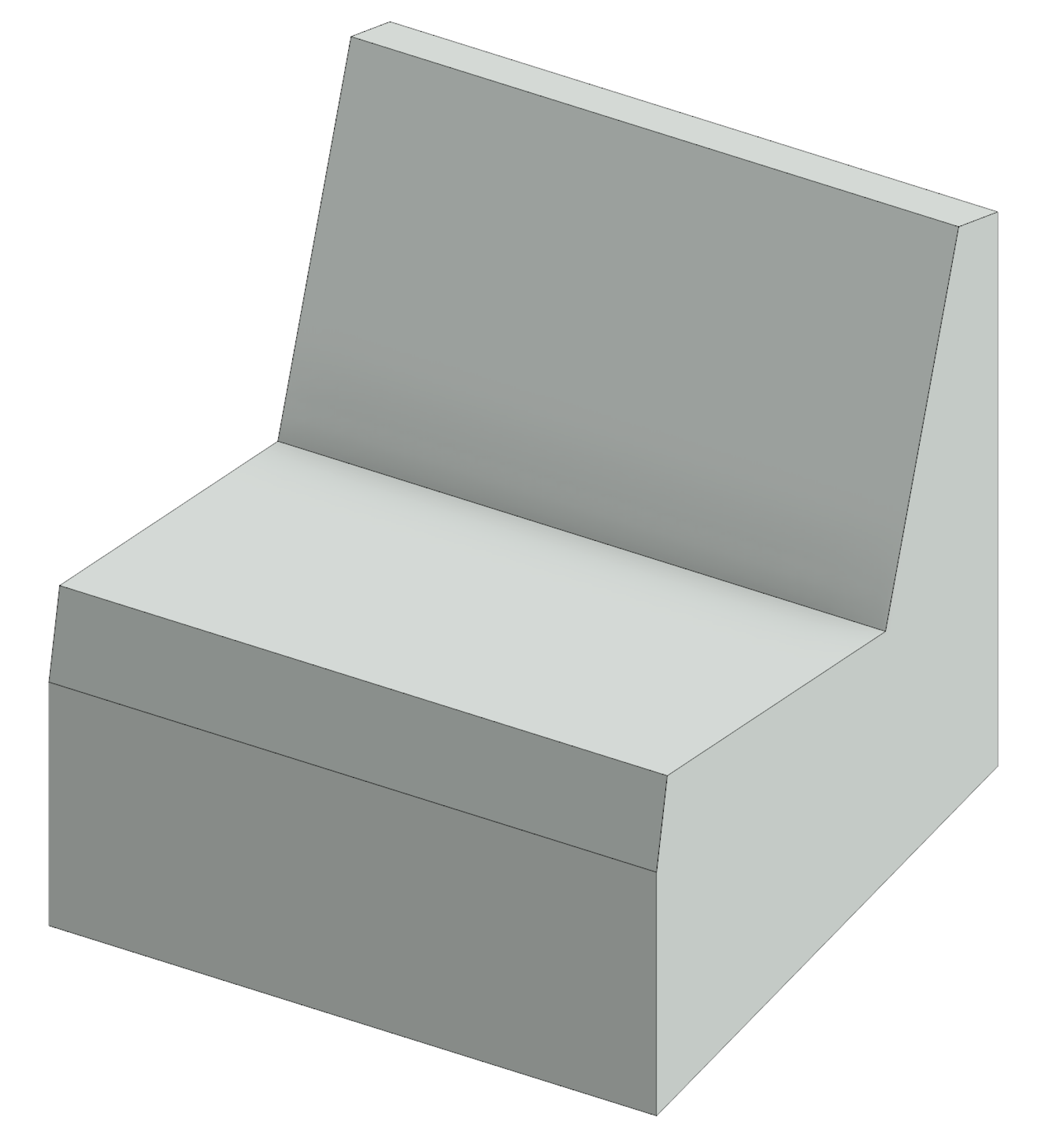 Andy for Context
For the purposes of our blog, we regularly use our Andy entourage family to provide some context. Andy is a fully parametric person with default types that depict common movements and poses, and transform him into a child, woman or man as needed.
To coincide with our iconic seating, Andy will accompany the chair/sofa in each collection with specific upgrades. For the Barcelona chair, we've given him some glasses and a Dezeen magazine to read while he enjoys his seat on this iconic piece of furniture.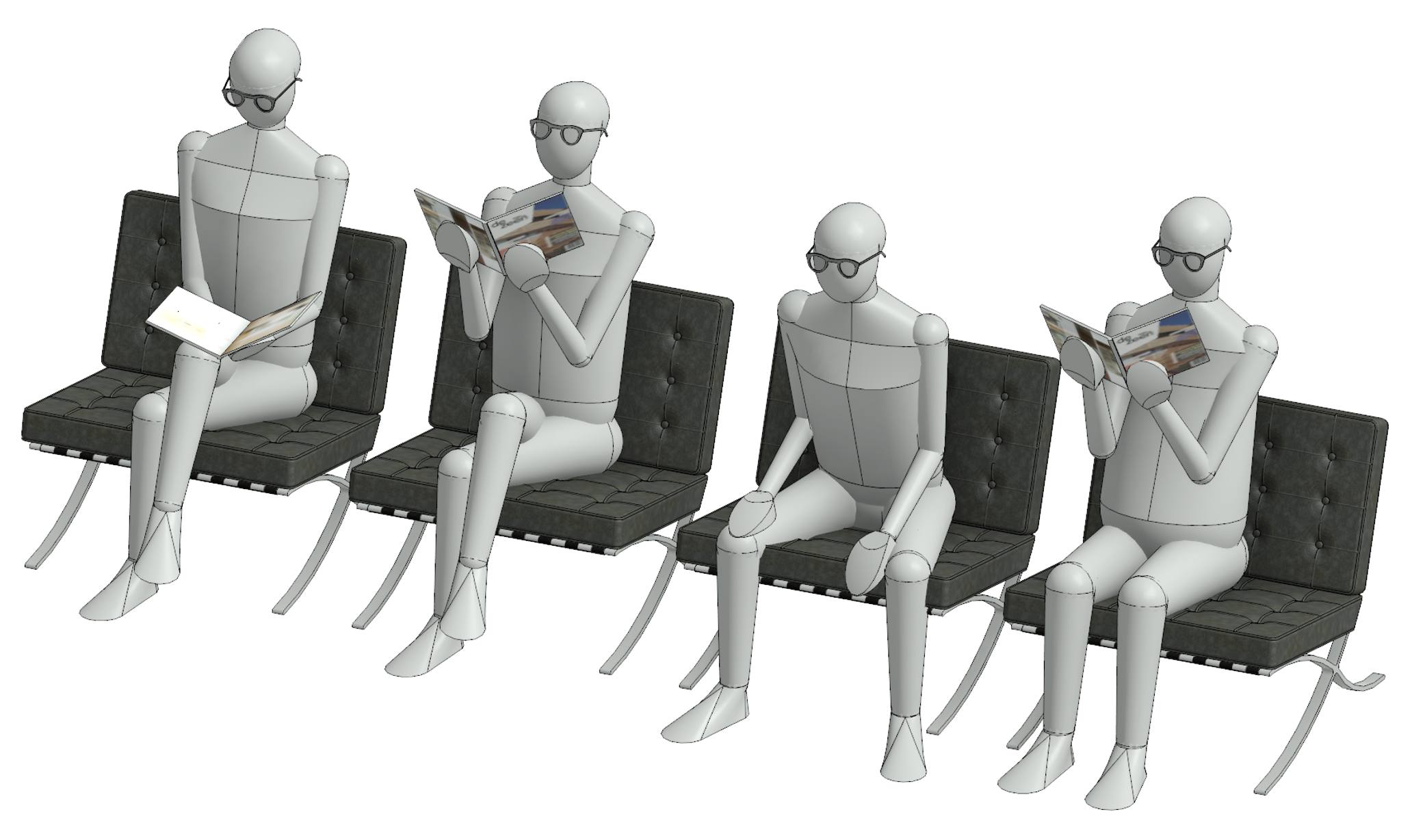 Get the Collection
Click here to view and download the full collection.
Collection Content List
Barcelona chair by Mies van der Rohe and Knoll.
Andy v5.1 entourage family.
Want More Content?
All of our free Revit collections are part of Kinship Content+,  a service providing companies with on-demand Revit content creation as well as access to a pool of existing Revit families from other customer requests and our own internal development.
If you have any comments, or suggestions for components you wish were in this collection, please let us know at hello@kinship.io.