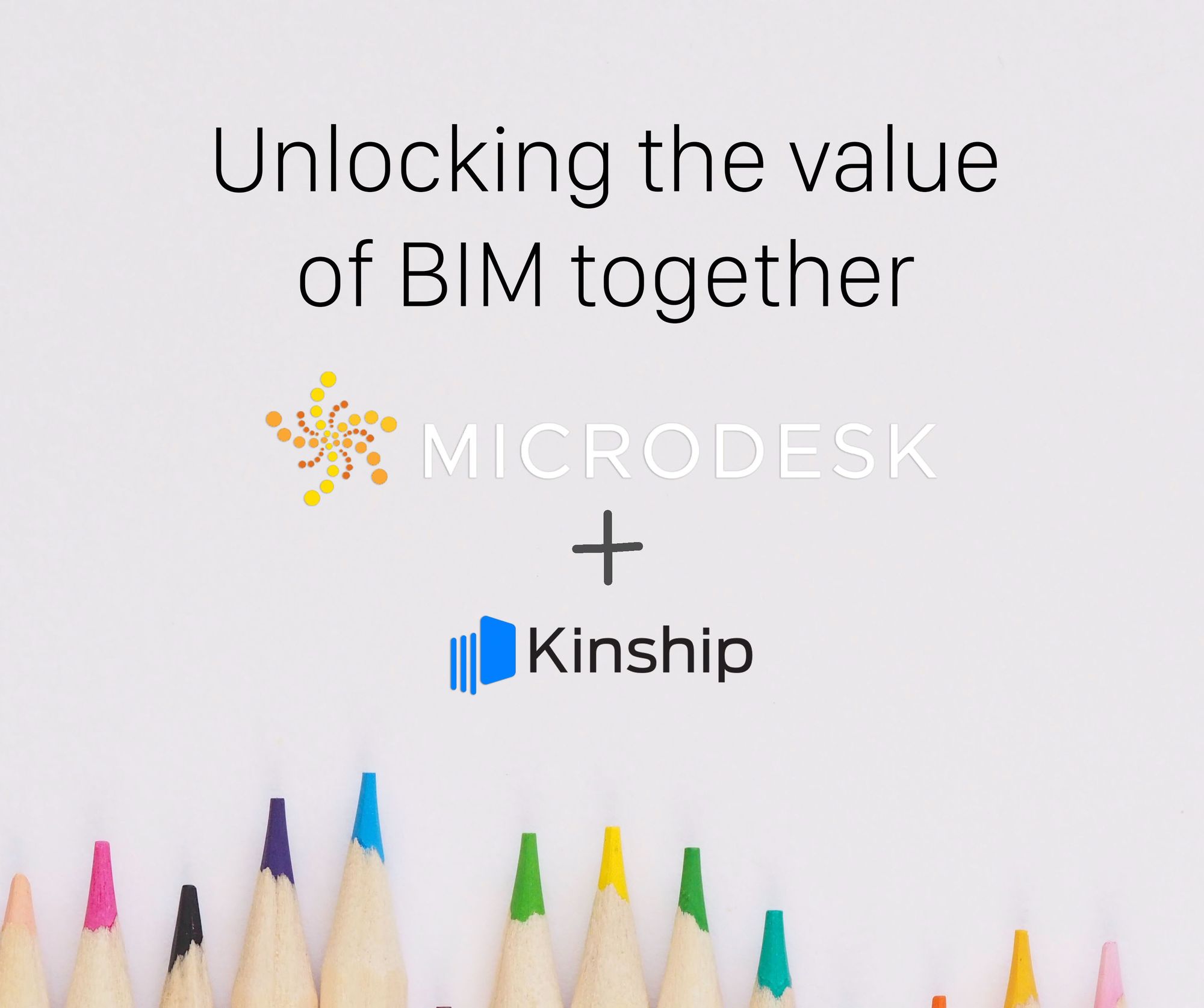 Announcing Our New Partnership with Microdesk
We're partnering with the largest AECO consulting firm in the US to bring Kinship to more firms and support industry innovation in the areas of sustainability and data.
We're excited to announce a new partnership with Microdesk that will help bring Kinship to more AECO firms across the United States and around the world.
For those that don't know, Microdesk is a global consulting firm dedicated to assisting design, construction and operations teams with improving workflows and integrating BIM, VDC and EAM technologies. With over 230 consultants working on projects across 10 countries and 3 continents, they are the largest and most experienced group of AECO technology consultants in the United States.
More importantly, Microdesk is dedicated to helping firms find real, sustainable solutions to their business needs, and to making a wider impact on the future of building design and construction. From our very first interactions with the team at Microdesk, we've felt a strong alignment with our view on the industry:
There is a critical need for innovative and user-friendly tools that can help firms to unlock greater value from BIM adoption for their teams, projects and clients.
We need better solutions to address urgent, industry-level challenges such as implementation of Net Zero design and integration of Big Data.
We'll be working closely with Microdesk's Customer Success team, who actively collaborate with client firms to help them find the right solutions for their BIM project delivery. Microdesk has seen how Kinship can help AECO firms of all shapes and sizes achieve greater ROI from their investment in Revit through simple and effective content management and project analytics. The partnership will also give us the chance to learn from a global leader in BIM technology consulting, which can help us discover new and important ways to enhance the Kinship platform for our customers.
In addition to addressing clients' immediate needs for better tools, Microdesk also created a Co-Innovation Lab focused on fostering longer-term innovation and impact for the AECO industry. As part of our partnership, we hope to find ways to support and collaborate with the Co-Innovation Lab in the areas of sustainability and data. While it's still early, Microdesk has already been a key supporter for our AEC Reality Check Survey project. The Reality Check, which will publish its first industry report later this year, aims to establish reliable benchmarks and insights on BIM and data usage that can benefit the global AECO community.
We couldn't be happier to embark on this new partnership with Microdesk, helping more firms to realize the full value of BIM and Revit and moving our industry towards a more sustainable, data-driven future.
To read the official press release on our partnership with Microdesk, visit https://www.microdesk.com/press-releases/kinship-partnership/.