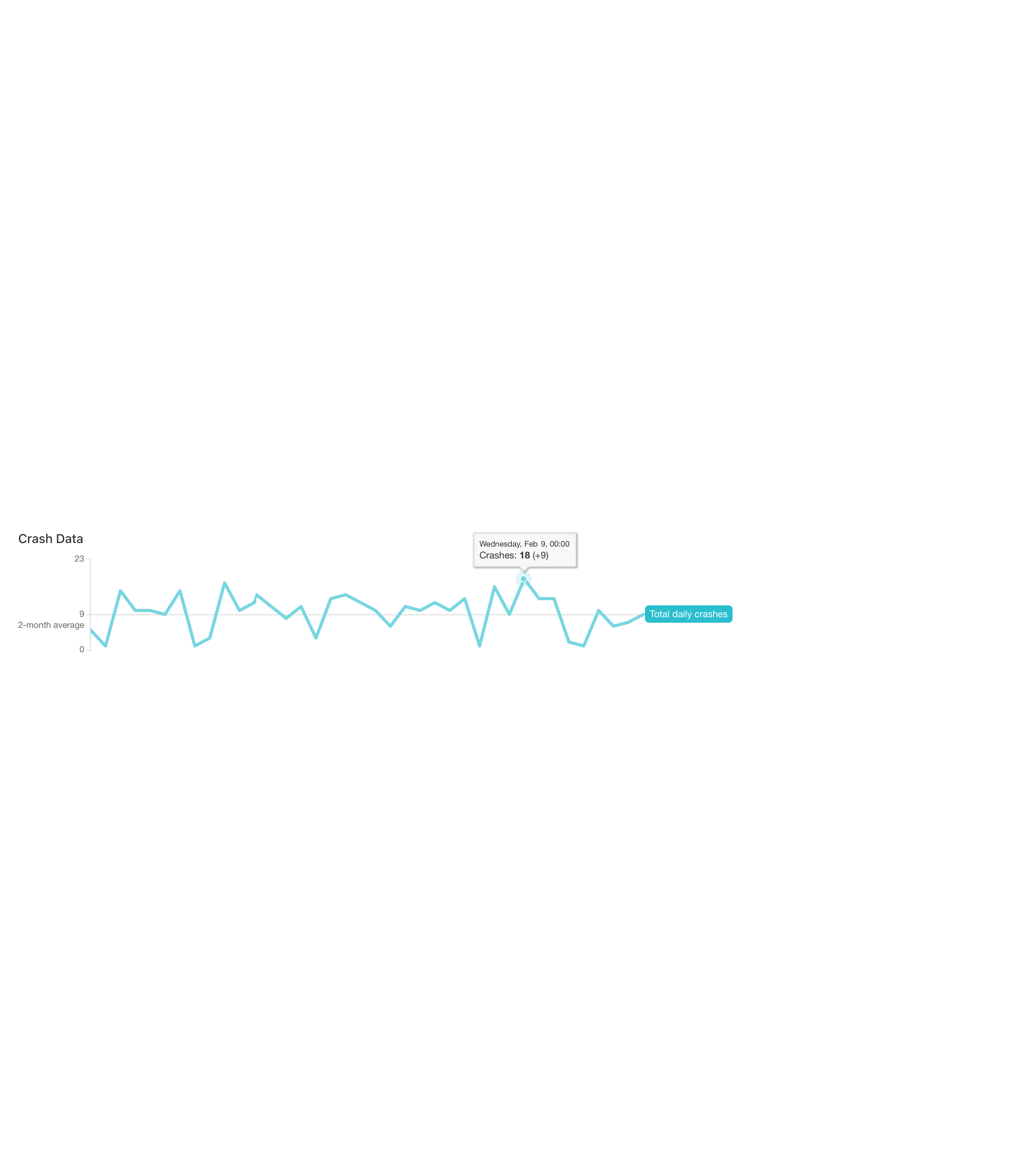 Troubleshooting Revit Crashes with Kinship
Kinship gives you full details on your team's Revit crashes, helping you to troubleshoot recent crashes and avoid similar ones in the future.
Our mission at Kinship is to help you get the most out of working in Revit. That starts with easy and effective Revit content management. But it also extends to model health analytics and project management, as well as to features that help with managing the overall IT environment for Revit.
Anyone who has managed a Revit IT environment (or simply used Revit for that matter) knows that crashes are an inevitable part of the process. It's only a matter of time before Revit will suddenly shut down while someone is in the middle of working on a project. Beyond the nuisance of having to restart Revit and re-open a model, crashes can lead to lost work and disruptions to the wider team working on a shared model.
What's even more frustrating about Revit crashes is that they are incredibly difficult to pin down and troubleshoot. Someone on the team reports that their Revit keeps crashing, but does that mean it crashed twice or ten times? Can they recall exactly what they were doing before the crash? What are the specs of the computer they're using? Can they find and send you the Revit journal file with details on their session? Can you even parse that file to figure out what was going on at the time Revit crashed?
Revit Crash Reports in Kinship
While Kinship can't actually stop Revit from crashing (maybe someday!), it can answer all of those questions and then some, helping you to troubleshoot recent crashes and avoid similar ones in the future. And all from the comfort of your web browser.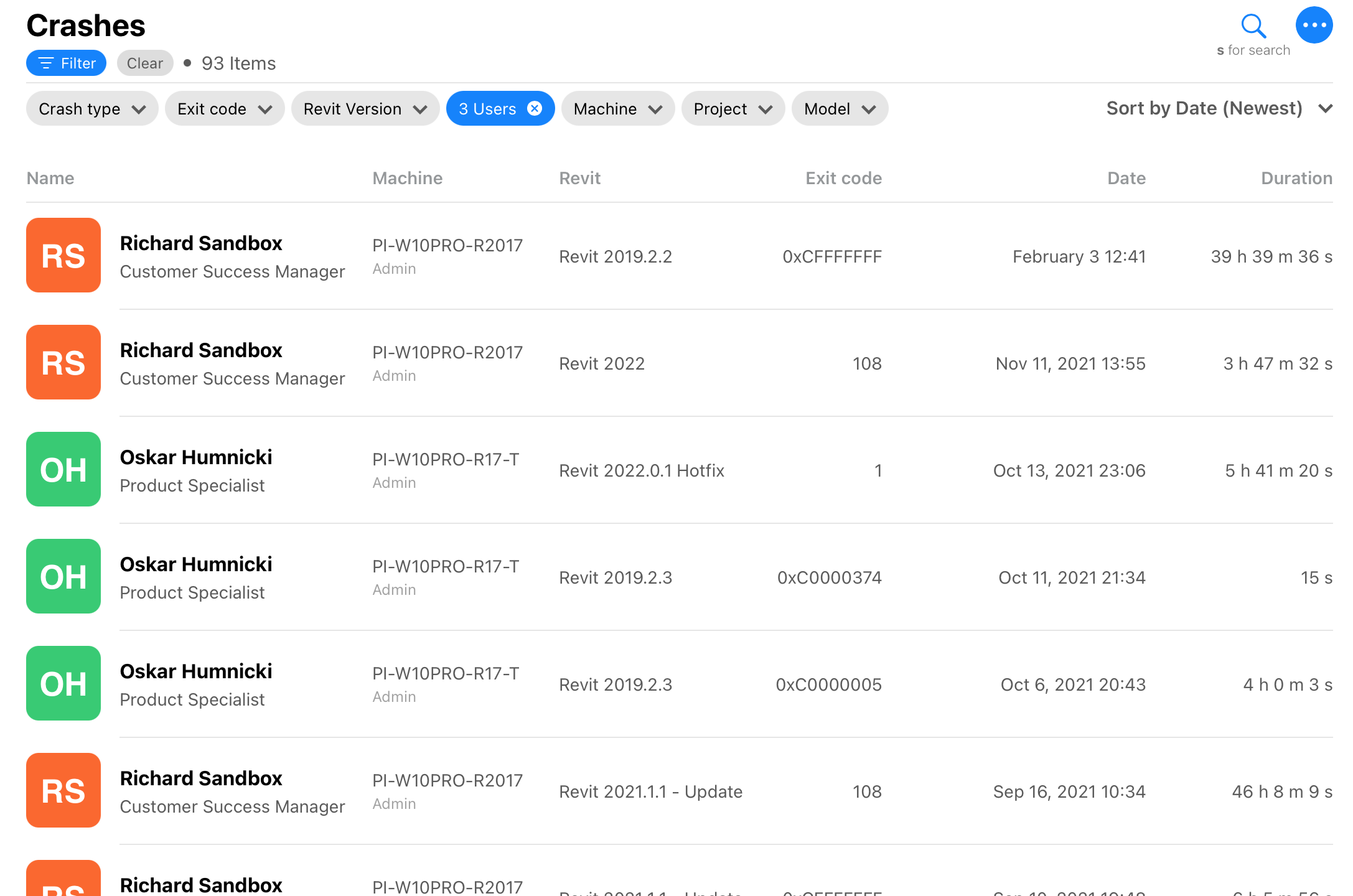 Whenever a user's Revit crashes, Kinship attempts to capture and report key details along with the associated journal file. Crash reports in Kinship include full details on the session, activity and IT details surrounding a crash:
Who had the crash
Date and time of the crash
Revit version (including minor release)
Model and project the user was working on at the time of the crash
Machine specs (including memory, processor, graphics card and Revit plugins)
Length of Revit session (the longer a session, the more likely Revit will crash)
Exit code (reported by Windows and Revit)
Revit journal file
Kinship also does a few extra things to help you efficiently triage your crash reports.
Sort and Filter
First, you can sort and filter by most of the above attributes in order to find and focus on the crashes that matter most and help uncover patterns in your team's crashes. So if someone says that Revit keeps crashing on them, you can quickly sort or filter to see how many times that really happened. You could also filter by their project or model to see if crashes are affecting anyone else working on their same project. Or you could filter by their Revit version to see if their minor release appears to have more frequent crashes.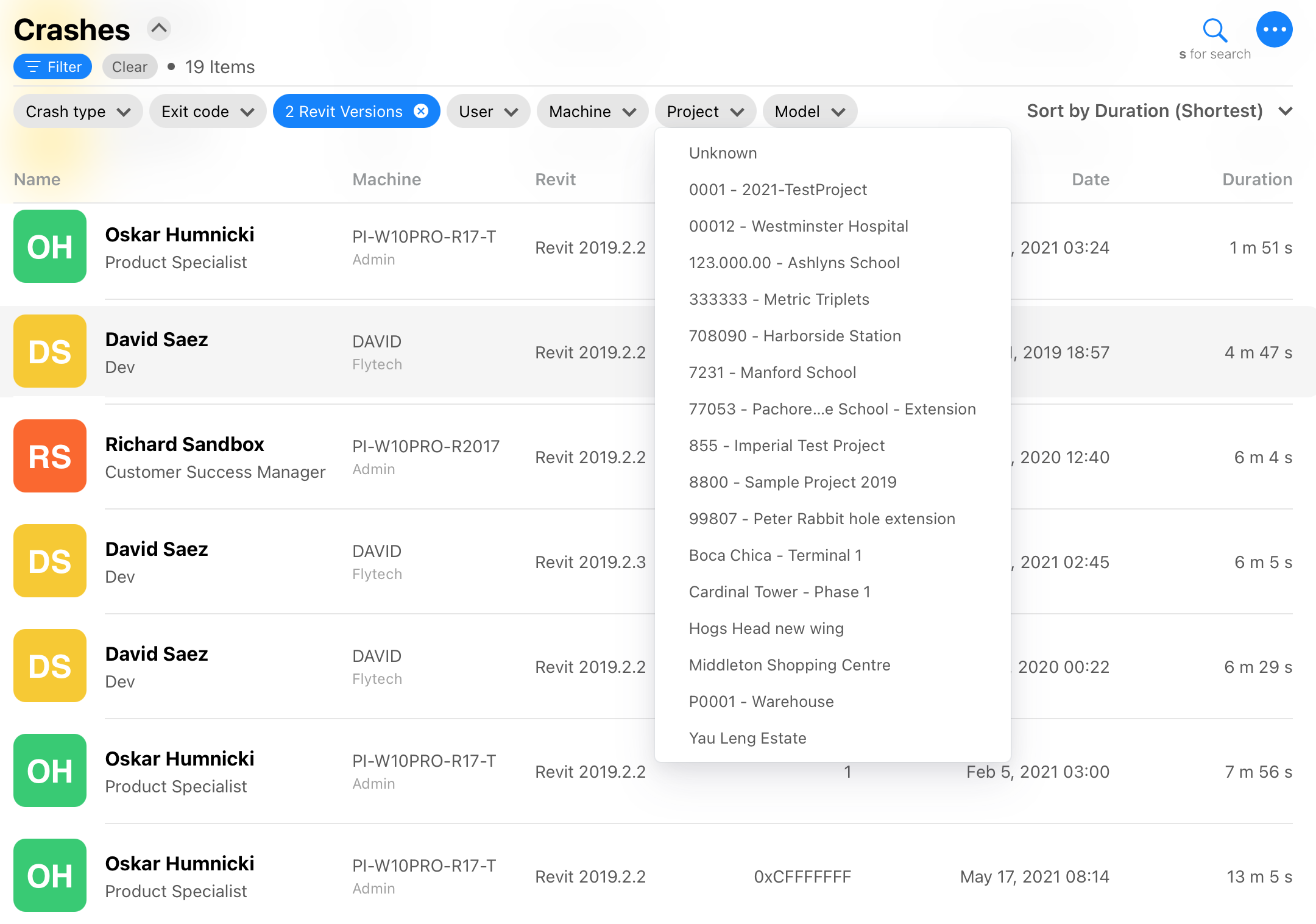 Level of Severity
Second, Kinship categorizes crashes based on their severity. You can filter to see which crashes are "hard crashes" (Revit fails to save anything before it shuts down), "moderate crashes" (Revit is able to save the open file before it shuts down), and "soft crashes" (Revit actually shuts down normally but records some warning or error before doing so). In general, soft crashes can be ignored, moderate crashes merit some attention but don't cause the user to lose unsaved work, and hard crashes should be prioritized since they result in lost work.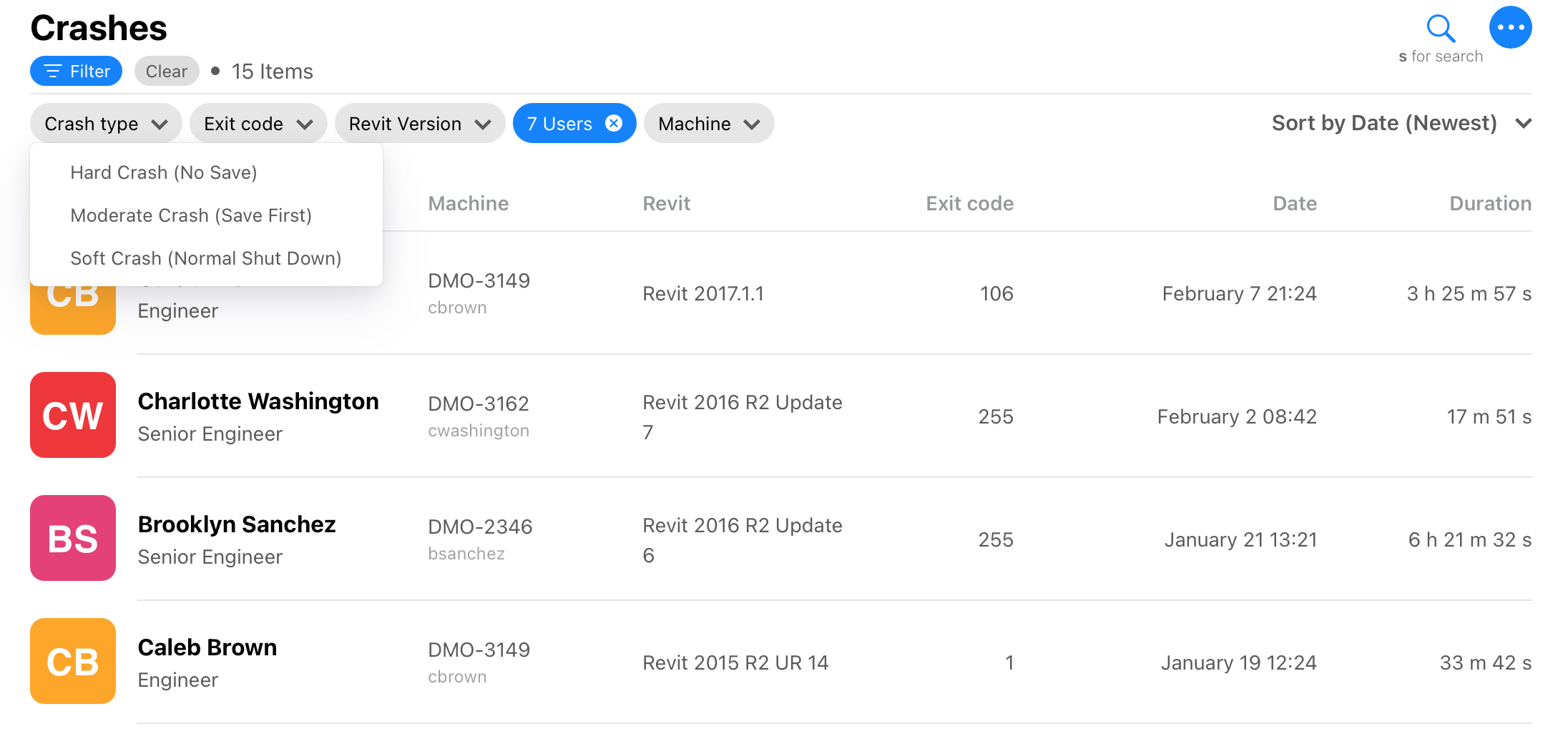 Highlighted Journal Files
Third, Kinship cleans up and highlights the Revit journal file to make it much easier to scan for key details. Successful operations appear in green. Kinship-specific operations appear in blue. Errors, debug information and warnings appear in red. By scrolling to the bottom of the journal file and looking for red text, you can quickly determine what might have been the proximate cause of a crash.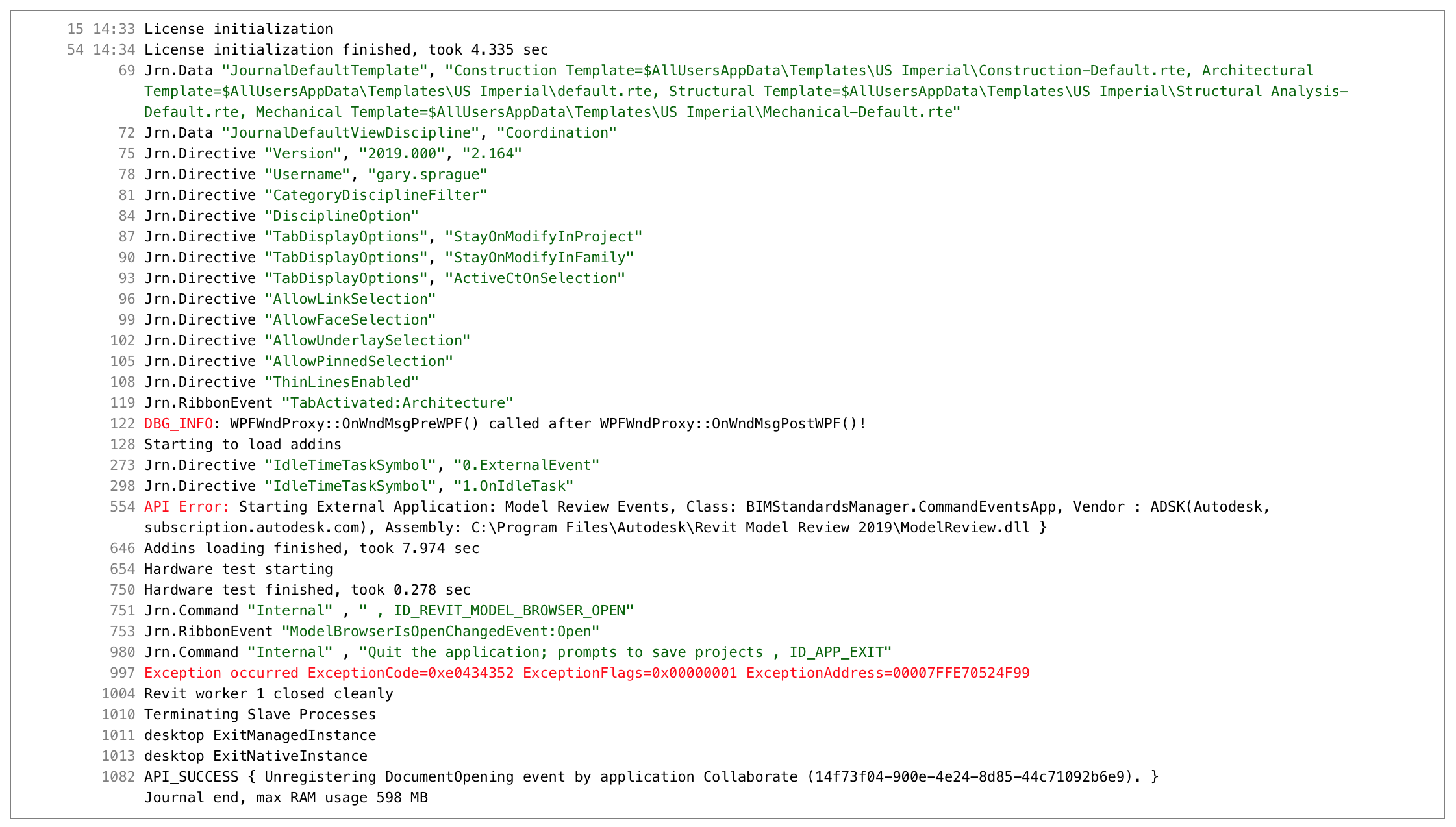 Incidence Tracking
Lastly, Kinship tracks the rate of crashes, both within your team and across all teams using Kinship. You can see your daily crash total against your two-month running average, so you can see whether recent crashes are in line with your normal rate. You can also check an individual crash to see what percentage of your team's overall crashes share the same exit code, as well as what percentage of crashes across all teams using Kinship share that code. This can help you determine whether a certain type of crash is common for your team, common for any team using Revit, or something more unusual.

While crashes may be an inevitable part of working in Revit, surrendering to them doesn't need to be. With Kinship's crash reporting, you have a wealth of information at your fingertips to help you triage, investigate, troubleshoot and ultimately prevent more crashes from holding back your team's work in Revit.