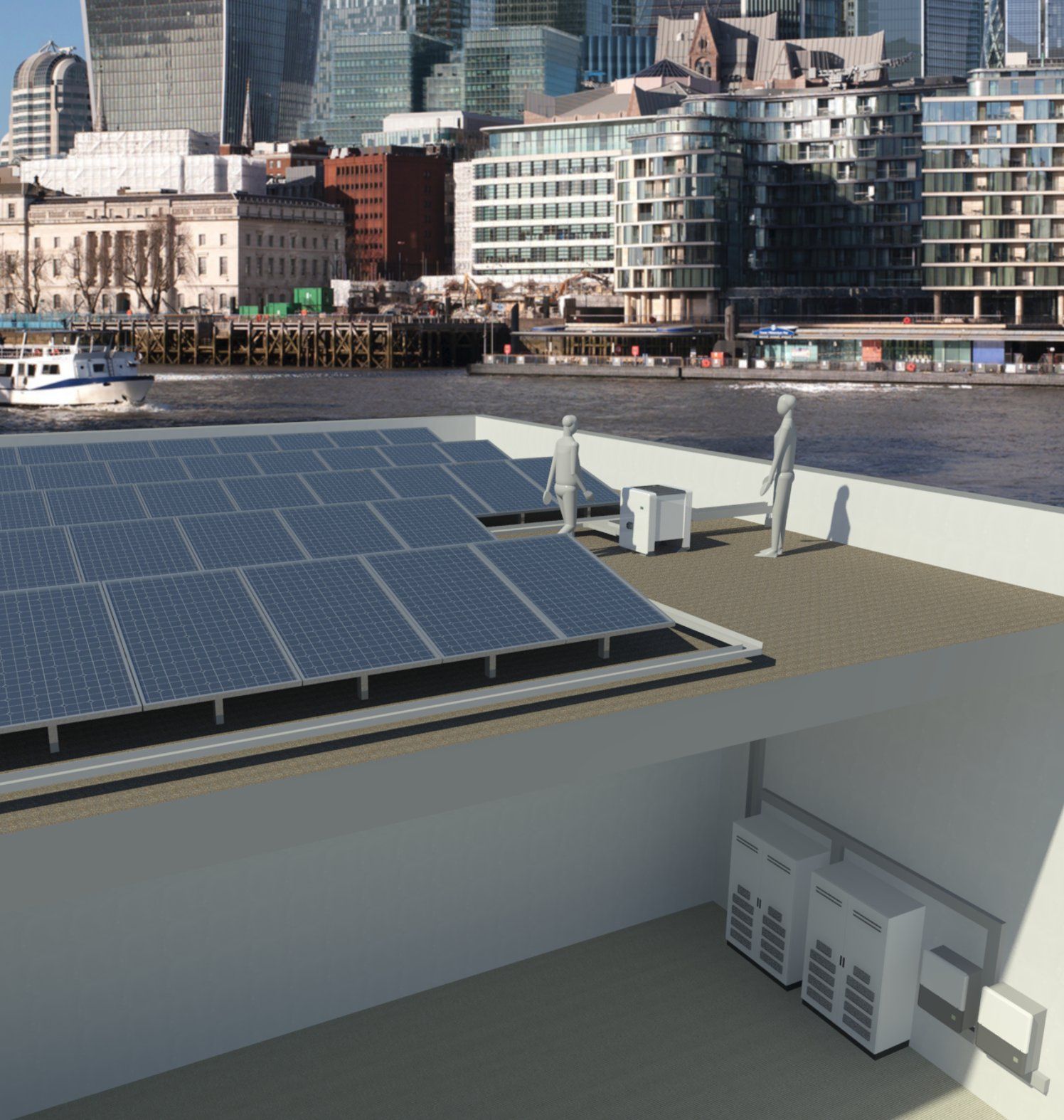 Commercial Solar Power (Metric)
This free content giveaway is a collection of metric manufacturer-specific Revit families for commercial solar power systems.
As part of our new features for BIM content sharing, late last year we launched our free Revit collections starting with a Metric Radiator Heating System. The initiative was intended to be weekly, but things got a bit hectic in December. Now we're back at it and delighted to introduce our next pack of free Revit content.
This next giveaway is a collection of metric manufacturer-specific Revit families for commercial solar power systems. These include a selection of solar batteries, solar and battery inverters, an energy meter and the all important solar panel array.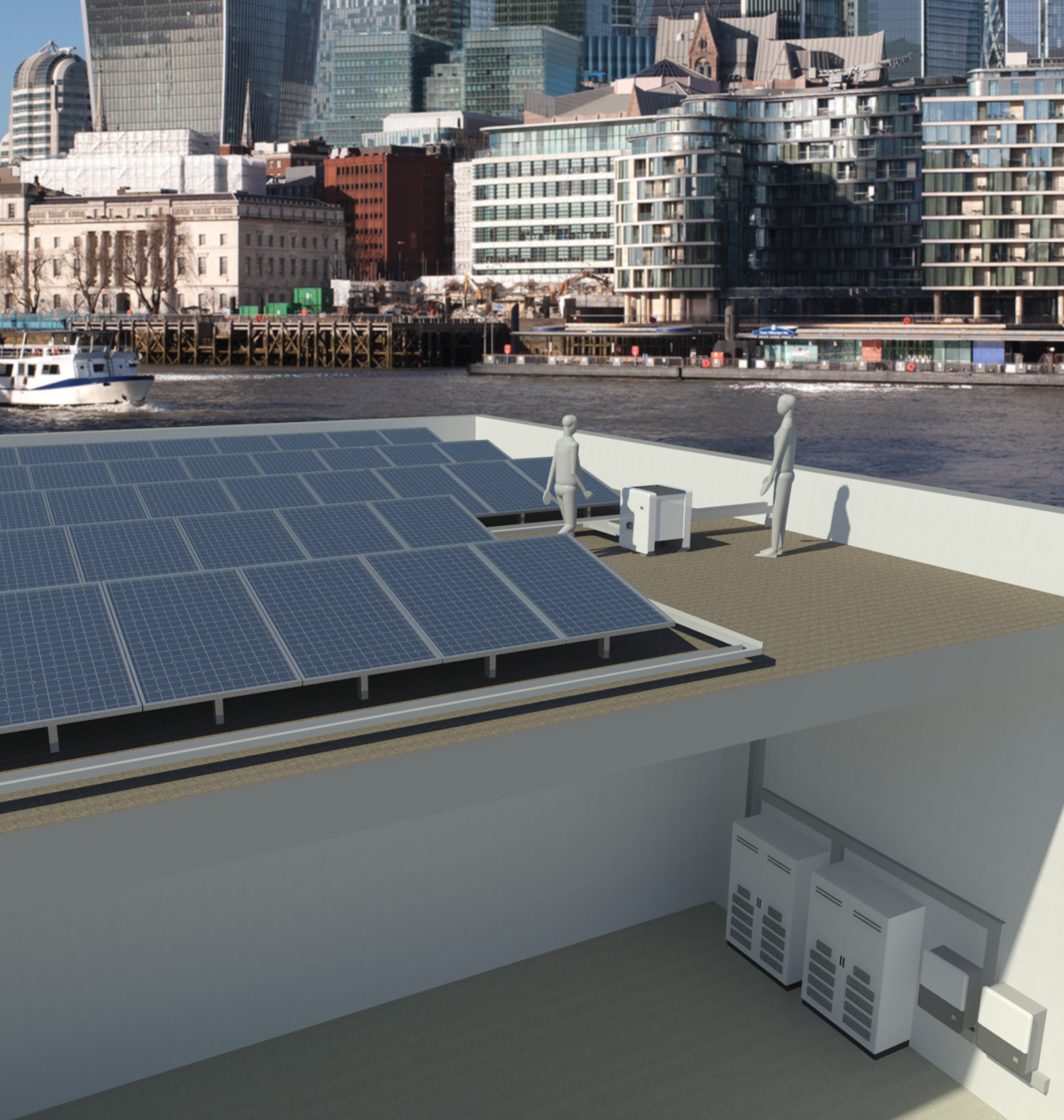 With the ever-increasing demand for environmental sustainability, you may have noticed an increase in recent years in the use of photovoltaic solar panels as a renewable energy source for both commercial and residential buildings. While traditional solar panels converted the sun's radiation into directly heating a water supply, photovoltaics (PV) convert the sun's radiation into electricity. As the solar industry and photovoltaic technologies have matured, PV solar power has become an energy source with many key benefits other than its renewability:
Low energy production costs
Low maintenance costs
Zero noise pollution
Economic growth through job creation
Continuous energy supply and grid contribution from excess capacity
Looking at the growth of PV solar power around the world, China easily leads the way when it comes to solar PV installations. Unsurprisingly, it also houses many of the top solar panel manufacturers. However, Europe and the United States are a strong number two and three, combining for more total PV capacity than China, and each individually offering a higher capacity per capita. Perhaps most interesting is the World Bank's study on Global Photovoltaic Power Potential by Country, which shows the enormous potential for PV solar across Africa, Latin America and the Middle East. Despite solar's dominance of the renewable energy industry, clearly there is still plenty of room for growth.
But getting back to our PV solar Revit content...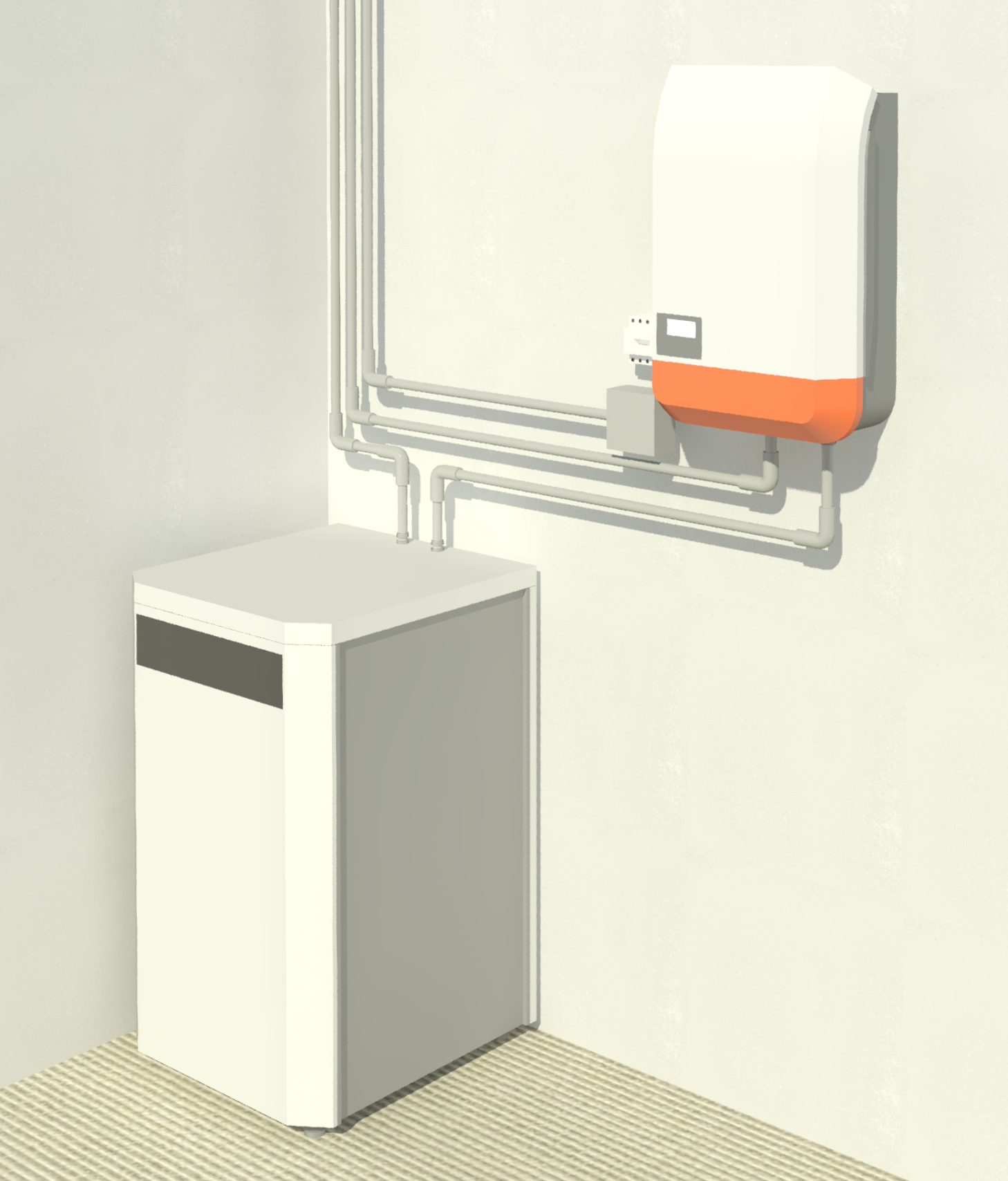 Inverters
The solar and battery inverters in our solar power collection are from manufacturers SMA and Fronius. The four Revit families have a combined power range from 3 kWh to 75 kWh with floor and wall-mounted models, catering for a wide variety of solar power needs.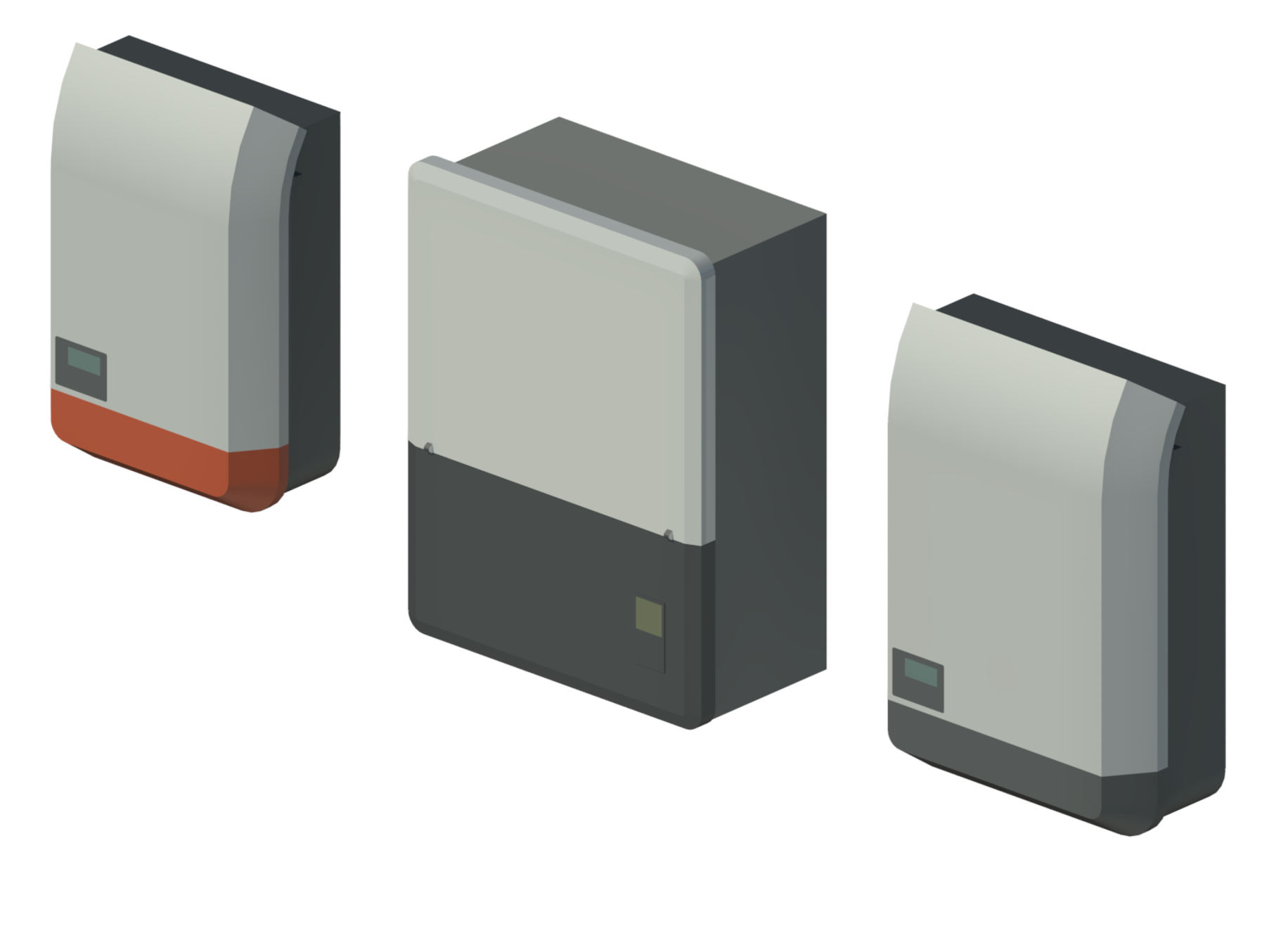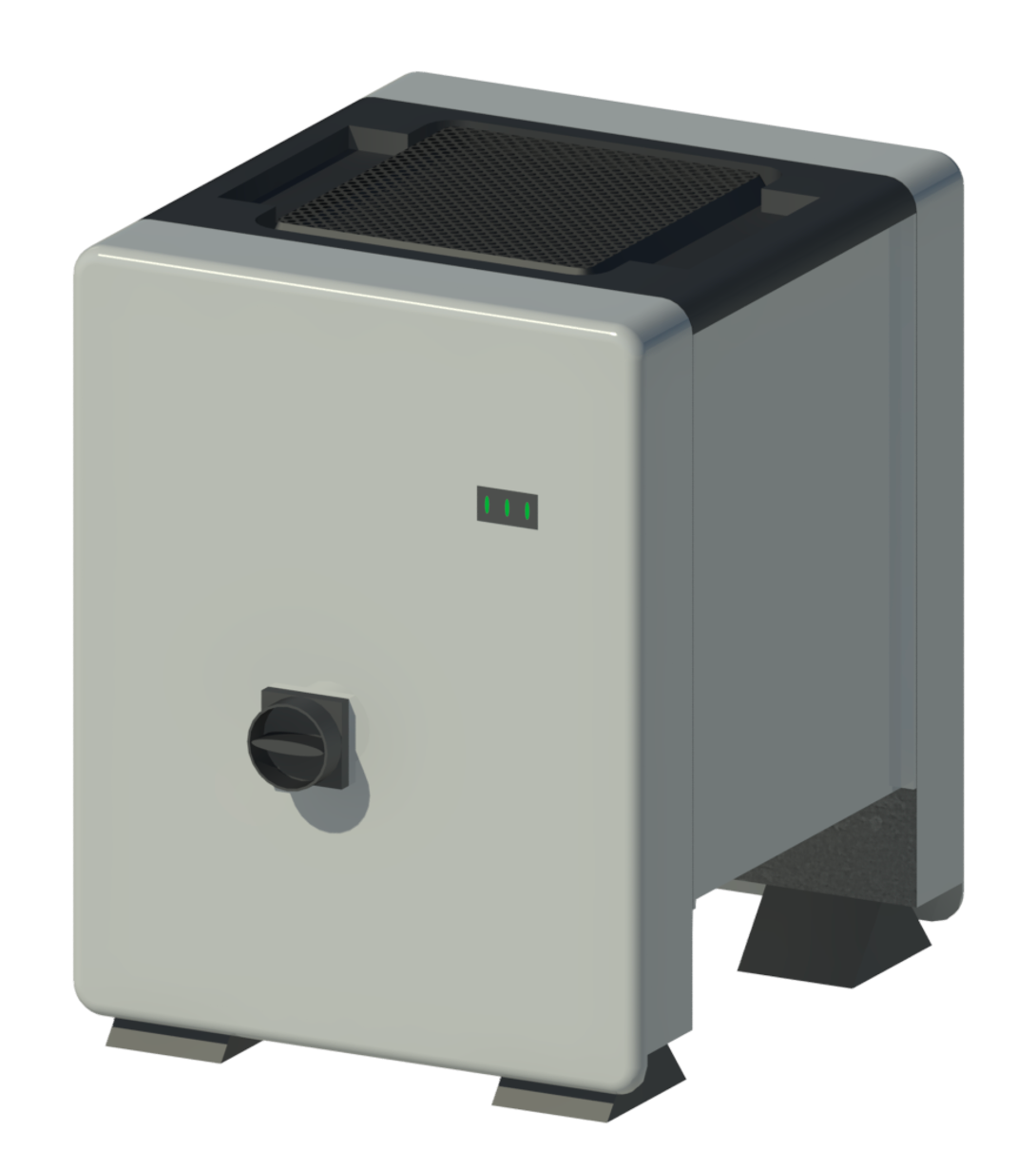 Batteries
The collection contains three solar batteries from manufacturers SMA, Fronius, and LG covering a power storage range from 3 kWh to 67 kWh. The LG Revit model is wall-mounted, whereas the Fronius and SMA models are floor-mounted.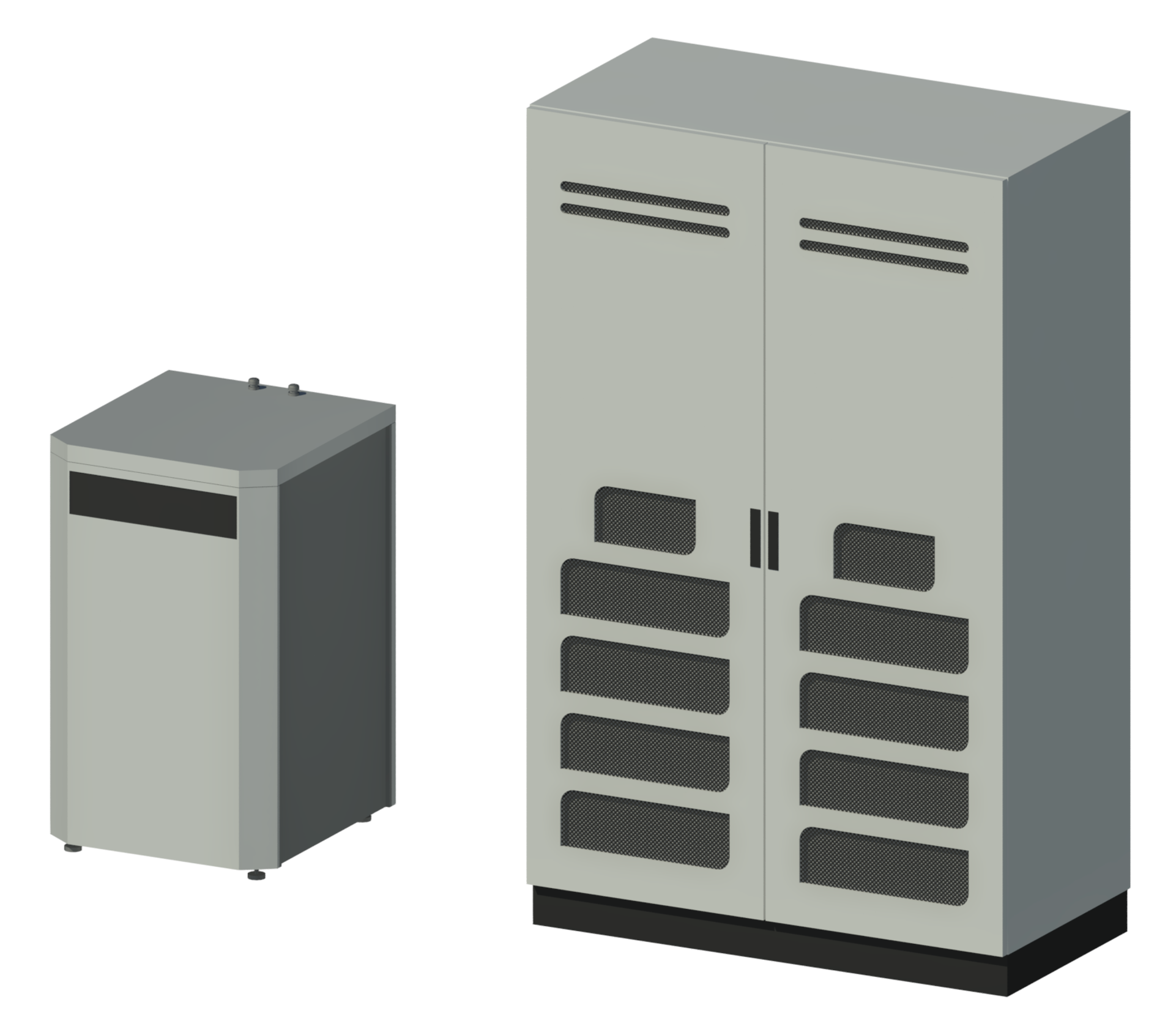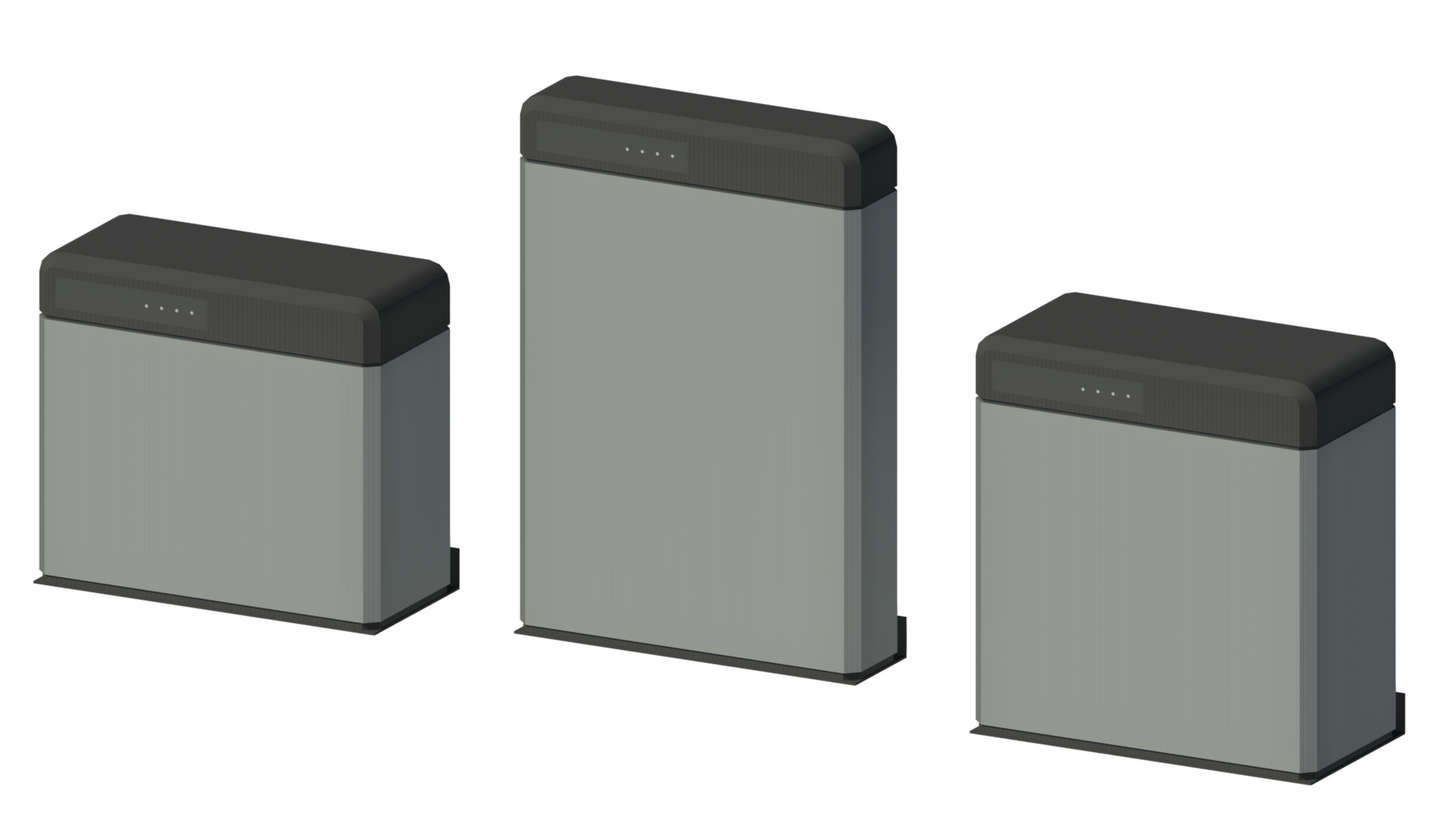 Solar Panel Array
The most important piece of content in our PV solar collection is the Solar Panel Array. Our array is a composite of Optigreen WRB framing and an LG NeON 2 panel. Adapted from our generic solar panel array Revit family, this family boasts an extensive flexibility to ensure it can meet the needs of any commercial solar panel system. Created as a south-facing array, there are options for changing heights, pitch, column/row separation and, most importantly, the number of row and columns in the array.
We nested a series of families to achieve the array functionality in both row and column. While we generally try not to nest families – as it can weigh the family down in terms of file size and thereby affect performance and overall project size – in this case nesting was essential to creating a functional and flexible panel array.

The initial solar panel family is face-based. This first family includes the panel geometries and the supporting sub-frame. The second "Rail & Frame" family is non-hosted with the rail and vertical frame geometry. A reference line in this family then hosts the nested solar panel family, which enables the pitch control. The third family horizontally arrays the nested second family (combined Rail & Frame and Solar Panel). The fourth family then arrays the third family vertically.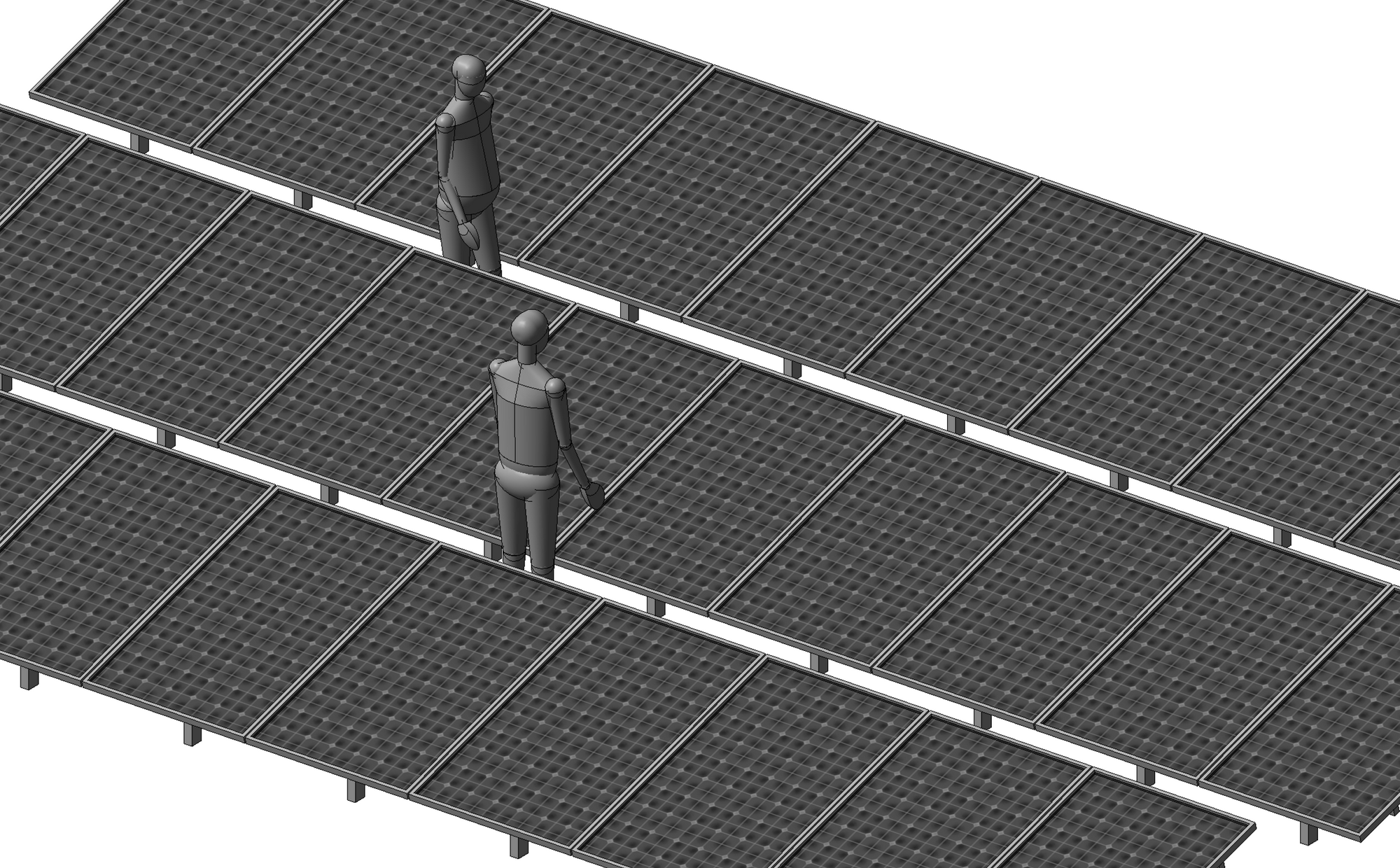 Accessories
The last Revit family in the collection is a solar energy metering device from SMA. This family is surface mounted, has an annotation symbol similar to the inverters and batteries, and can be linked via control system connectors.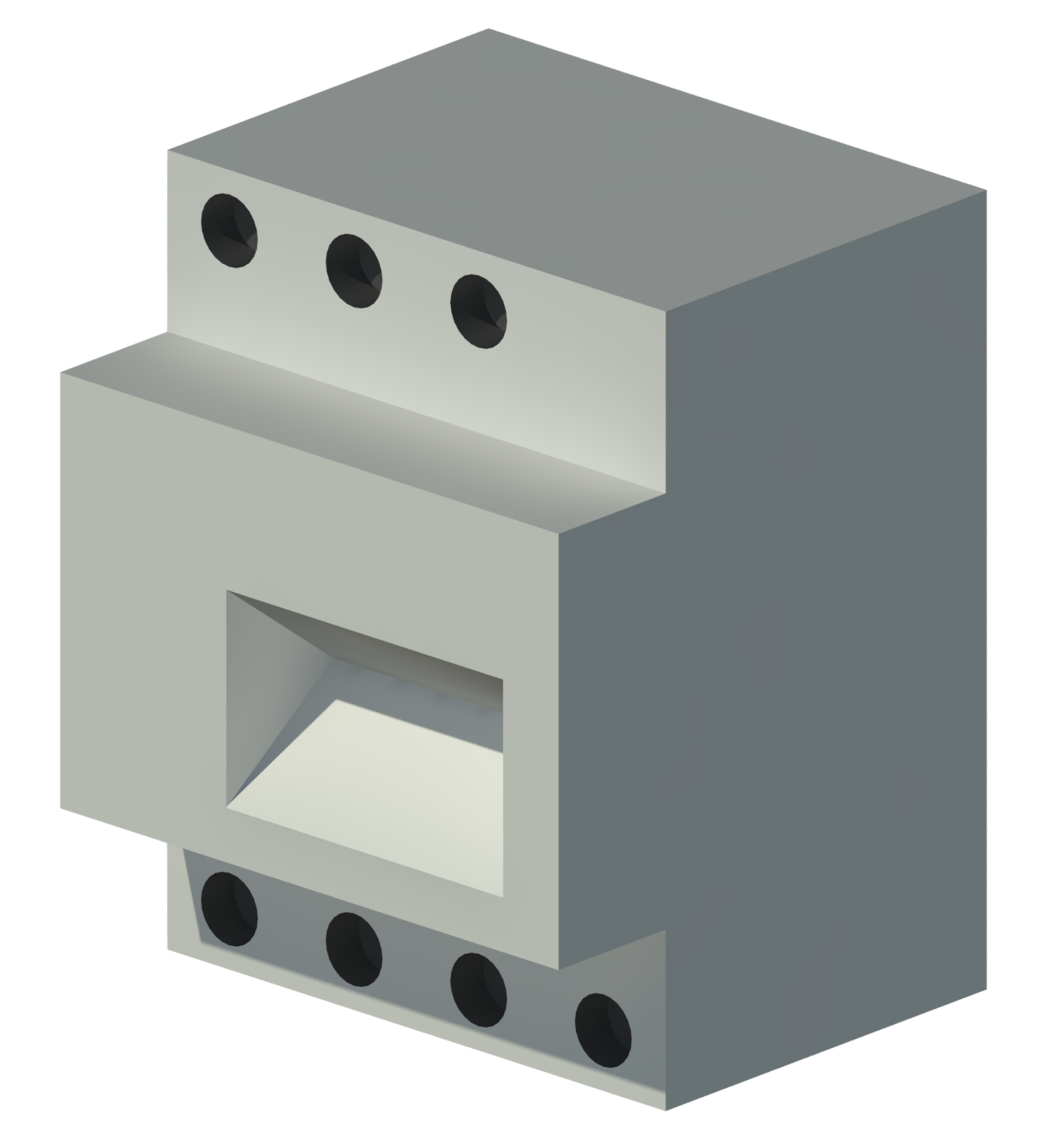 A Word on Geometry
All the Revit families in our metric PV solar power collection have three levels of detail in 3D and 2D. We restrict 3D geometry to only being visible in 3D views, allowing the 2D details to show in elevations and plan. The result is an increase in project performance, being able to move and work faster in 2D views.
The batteries, inverters and energy meter have symbols visible in plan view at coarse and medium level of detail. The symbol for medium LOD remains in a fixed position, while the coarse symbol has X and Y offset parameters. This allows the user to move symbols in order to create a clearer electrical drawing without altering the location of the actual equipment.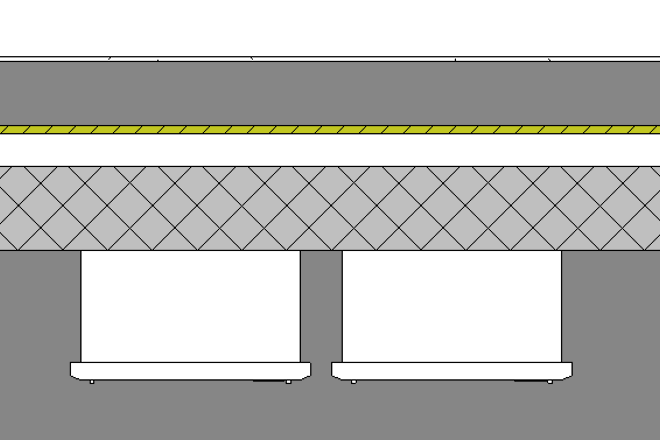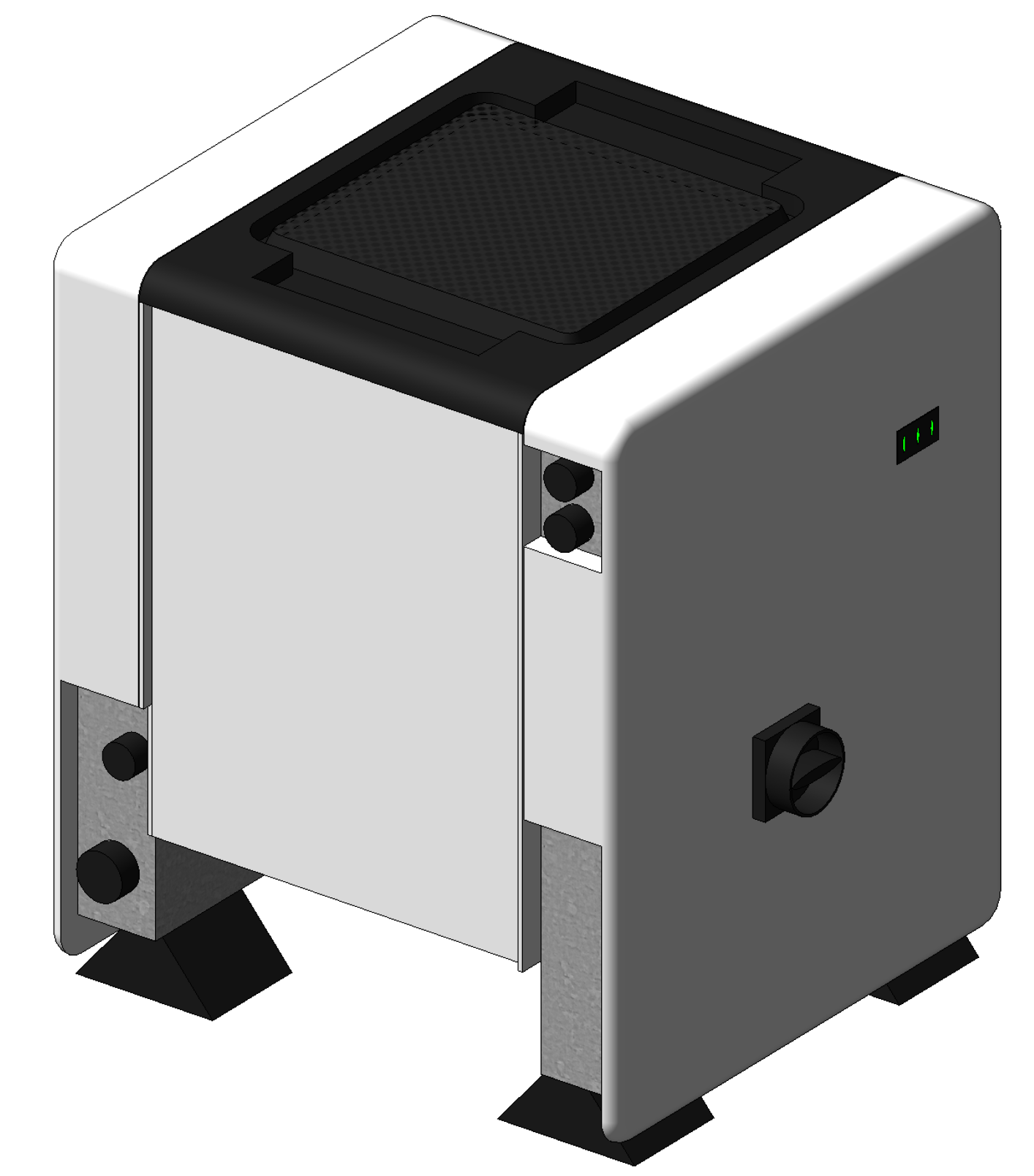 All the families in the collection contain custom materials set from manufacturer data. The Revit materials are driven by distinct appearance assets. We customise the names for both materials and material assets, so that they will not conflict with existing project settings.
Collection Content List
SMA floor-mounted solar battery
Fronius floor-mounted solar battery
LG wall-mounted solar battery
Fronius wall-mounted hybrid solar & battery inverter
Fronius wall-mounted solar inverter
SMA wall-mounted battery inverter
SMA floor-mounted solar inverter
SMA energy meter
Optigreen solar panel array with LG panels
Click here to view and download the full collection.
All of our free Revit collections are part of Kinship Content+,  a service providing companies with on-demand Revit content creation as well as access to a pool of existing Revit families from other customer requests and our own internal development.
If you have any comments or suggestions for components you wish were in this collection, please let us know at hello@kinship.io.