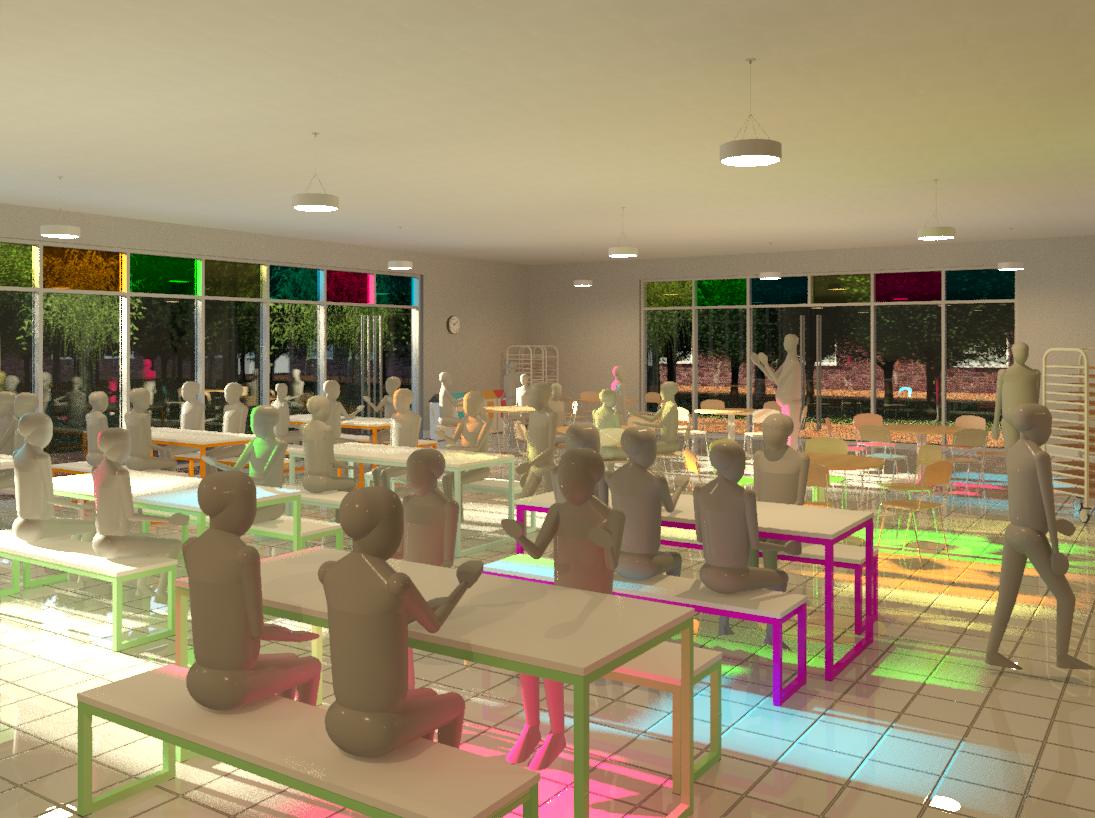 Secondary School Cafeteria Furniture
Our next installment in Revit content for secondary schools focuses on furniture for student dining facilities.
Our next installment in Revit content for secondary schools focuses on furniture for student dining facilities. Like our previous collection of classroom furniture, this collection has been developed in partnership with industry expert Greta Jonsson to help us identify the most relevant and useful products. The collection contains Revit families for a circular table, rectangular table and bench set, wall mounted analogue clock, mobile tray storage rack, food waste trolley, multi-purpose swing bin, cafeteria chairs and a high stool.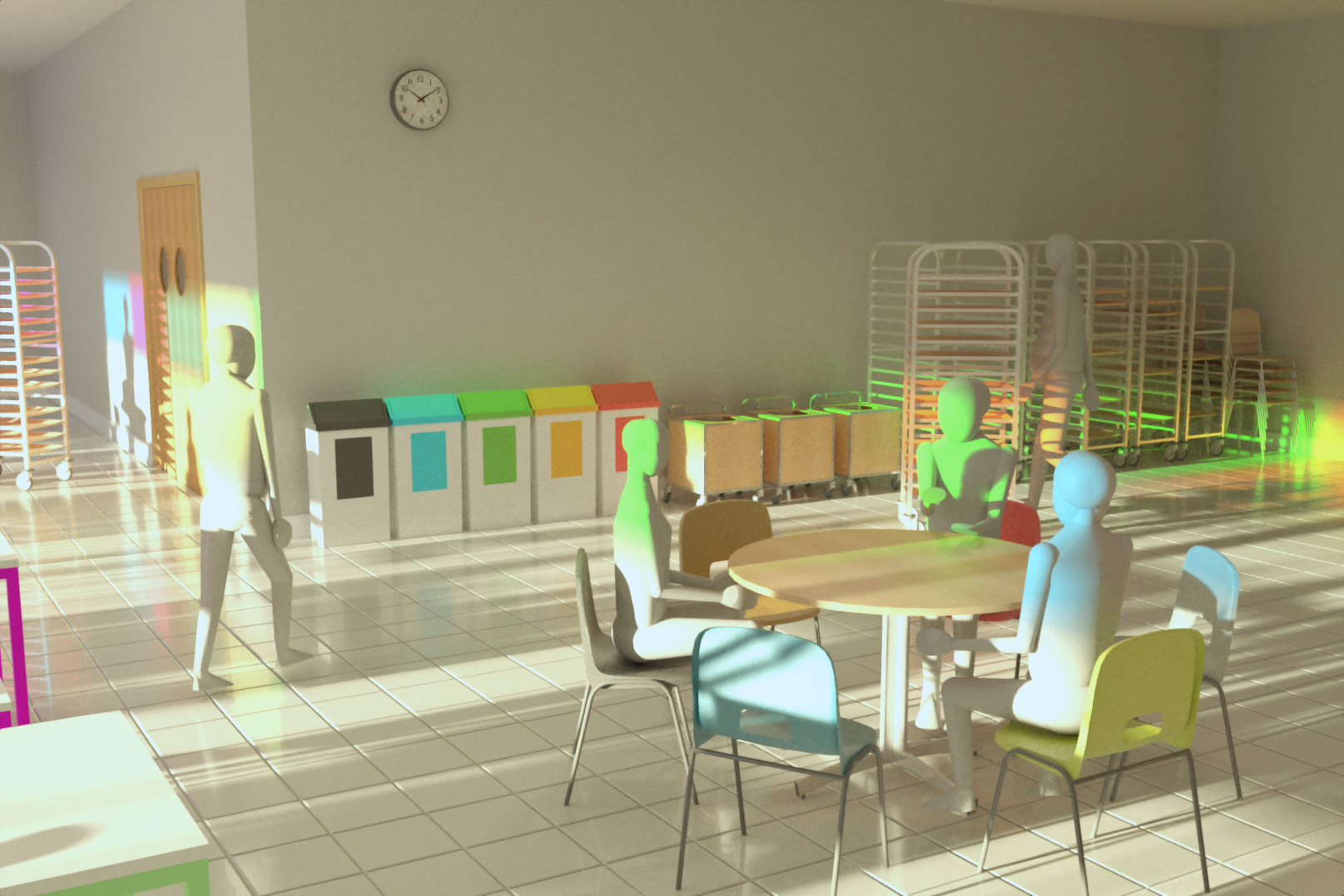 Tables
The collection contains a round table and a rectangular table from manufacturers AJ Products and Furniture At Work. The rectangular table is part of a set with a matching bench, and it has over 20 types in a variety of length and frame colours.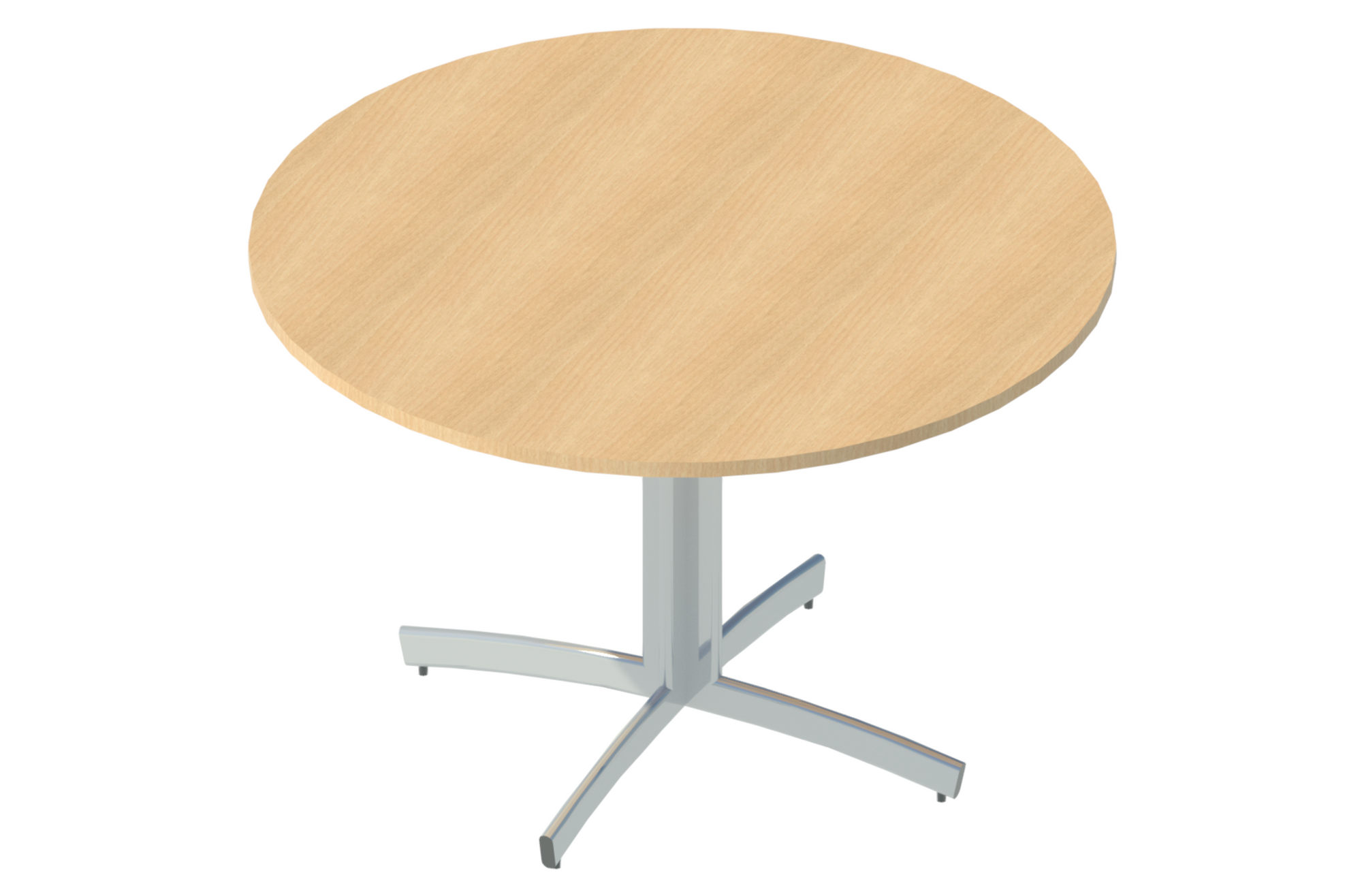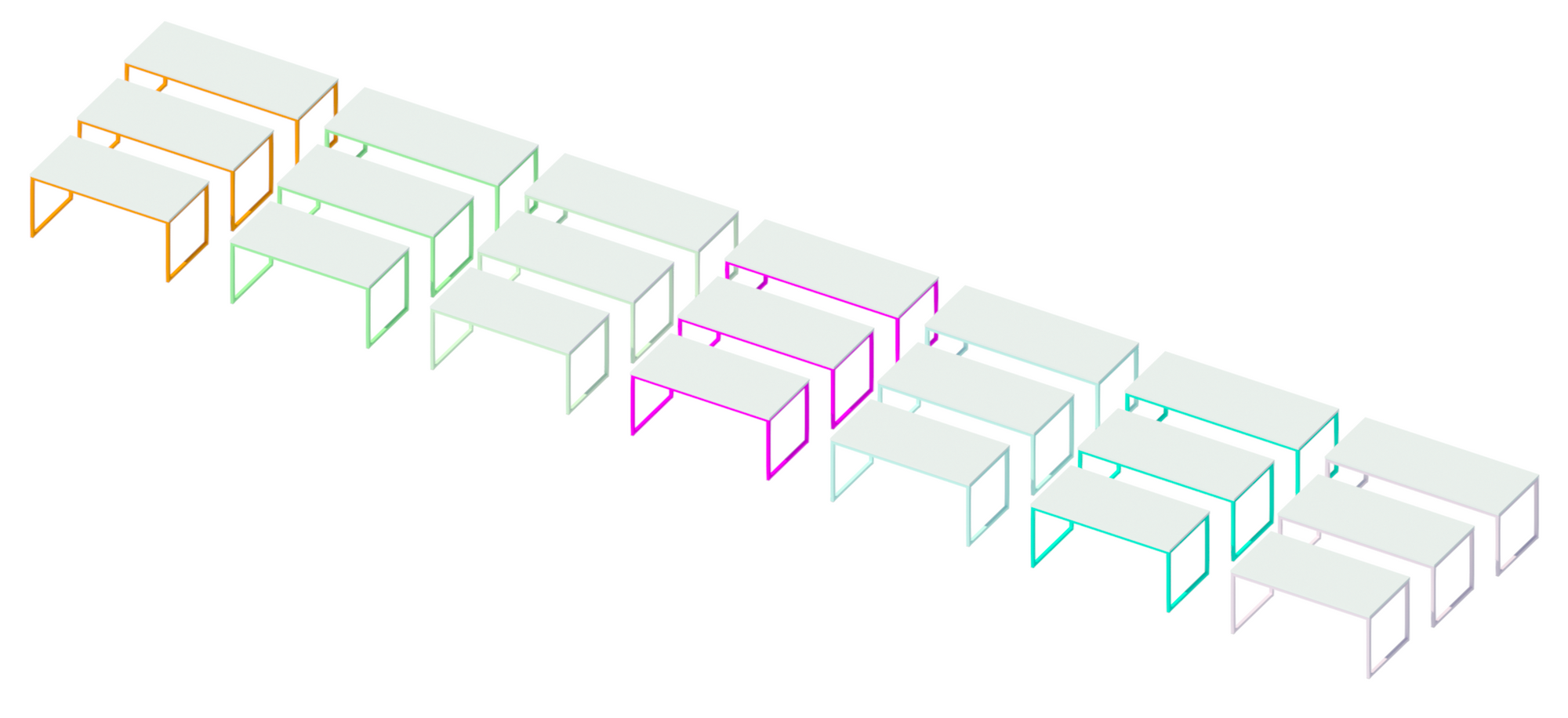 Seating
The collection contains a variety of seating families to cater for most cafeteria and school dining scenarios. These include two chairs, a bench and a stool from manufacturers AJ Products, Office Furniture Online, Furniture At Work and Direct2U.
The classic plastic cafeteria chair from Office Furniture Online is created from adaptive geometry and as such does not have 2D for plan view.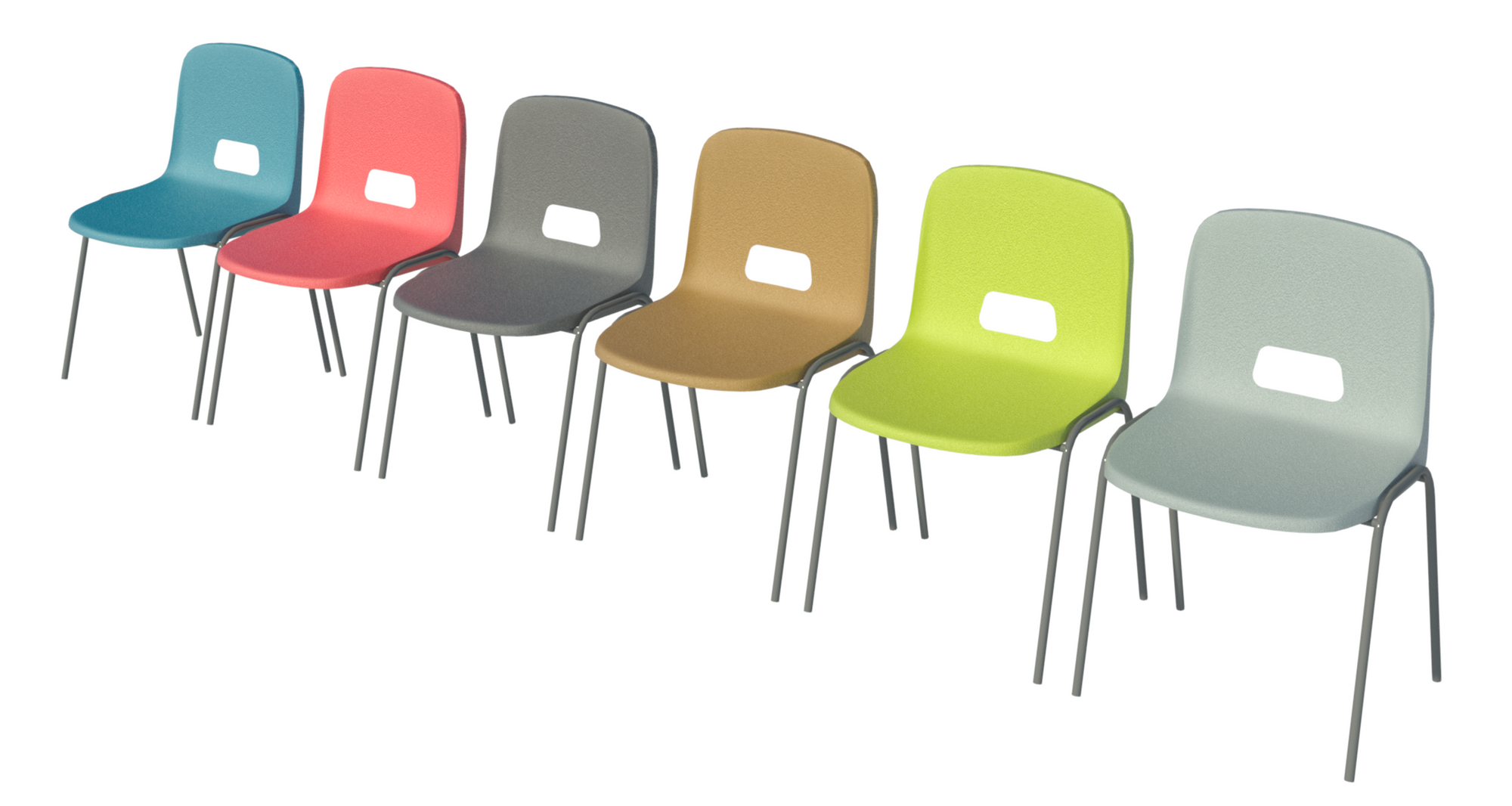 The other three families all have 2D for plan view and three levels of detail in 3D view. They have an average file size under 600kb and are available with numerous frame and seat materials.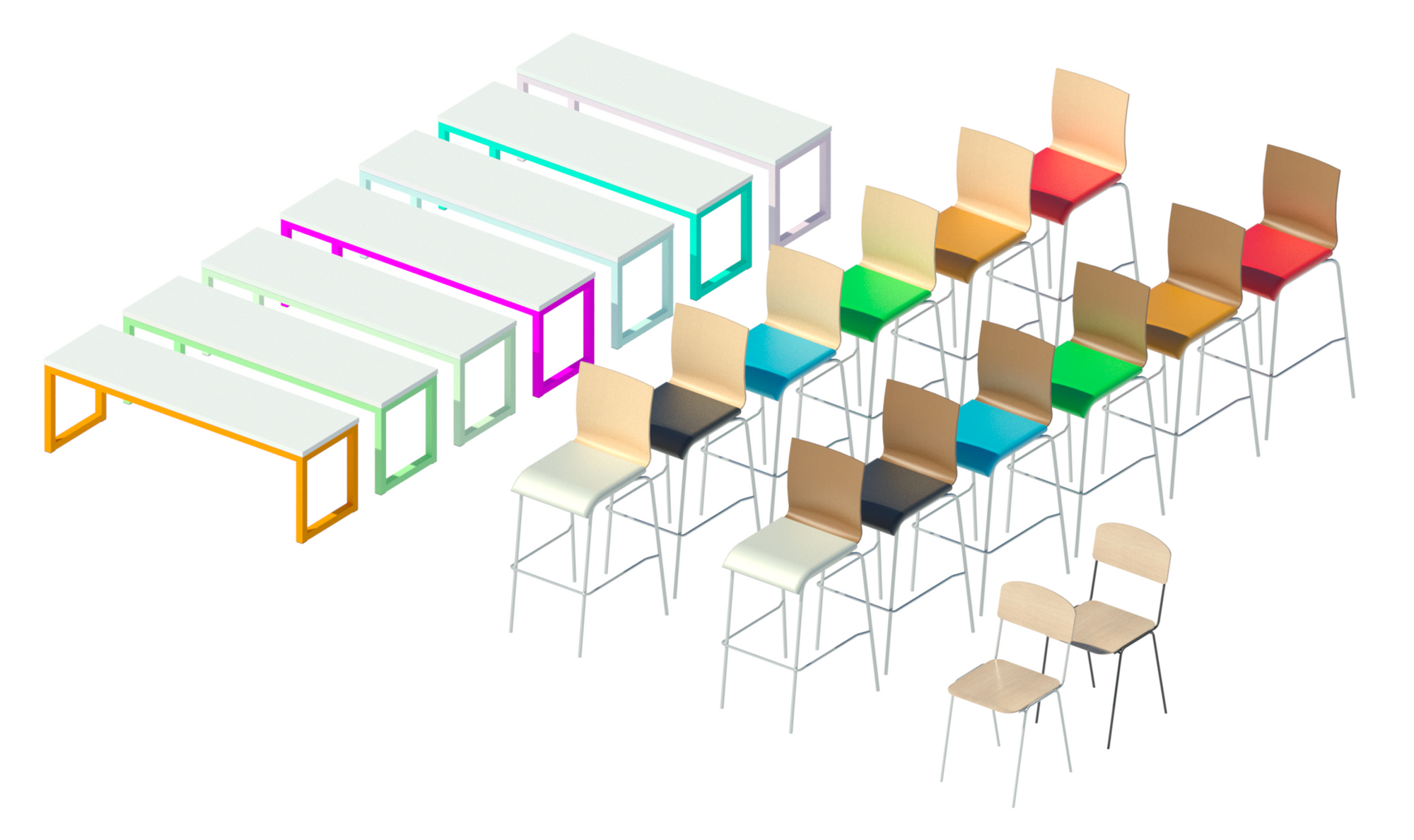 Waste Collection
Waste collection is an important part of any communal eating area. Our collection contains two bin families – a cafeteria food waste trolley from manufacturer Health and Care, and a multi-purpose swing bin for recycling and general waste from manufacturer Bin Shop.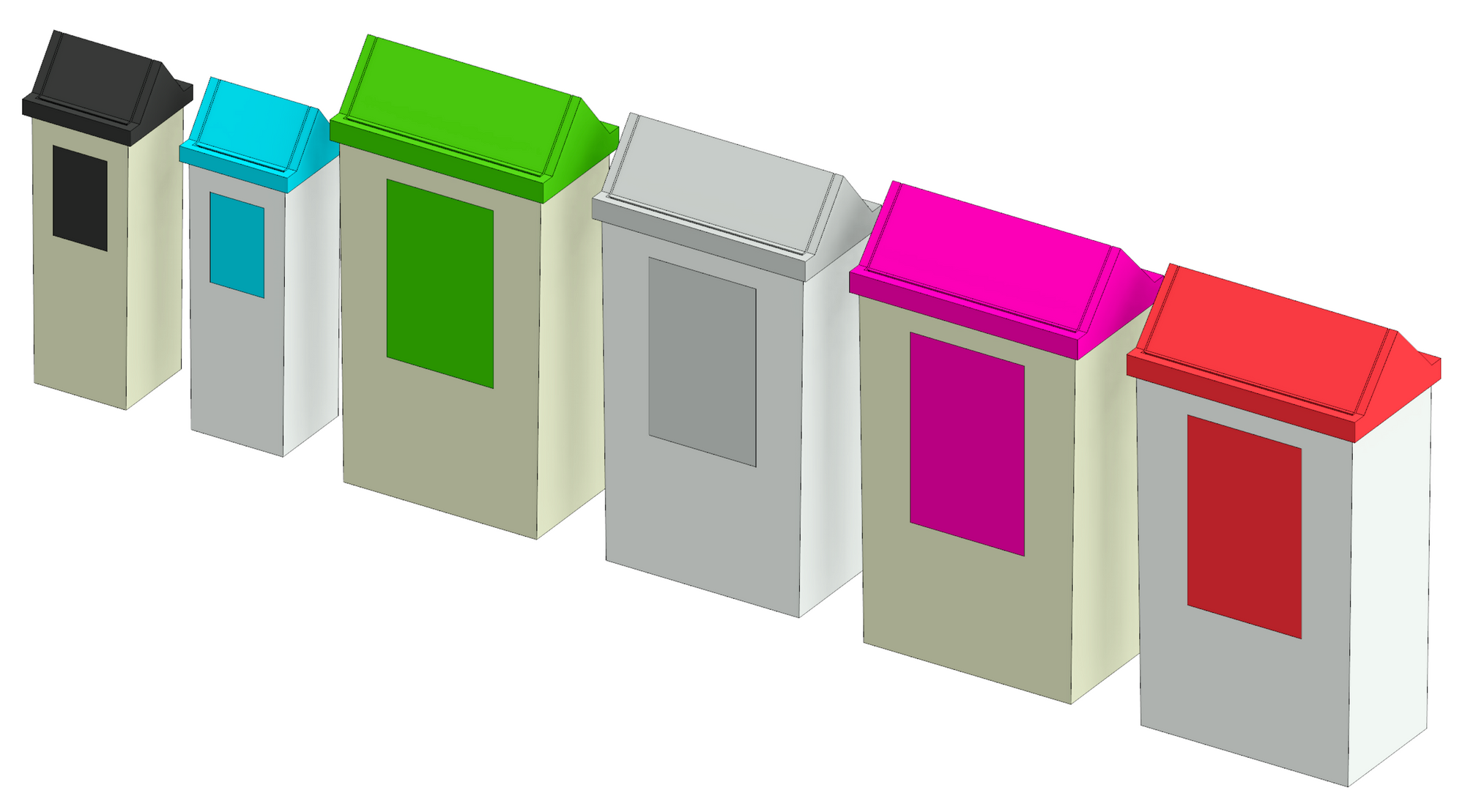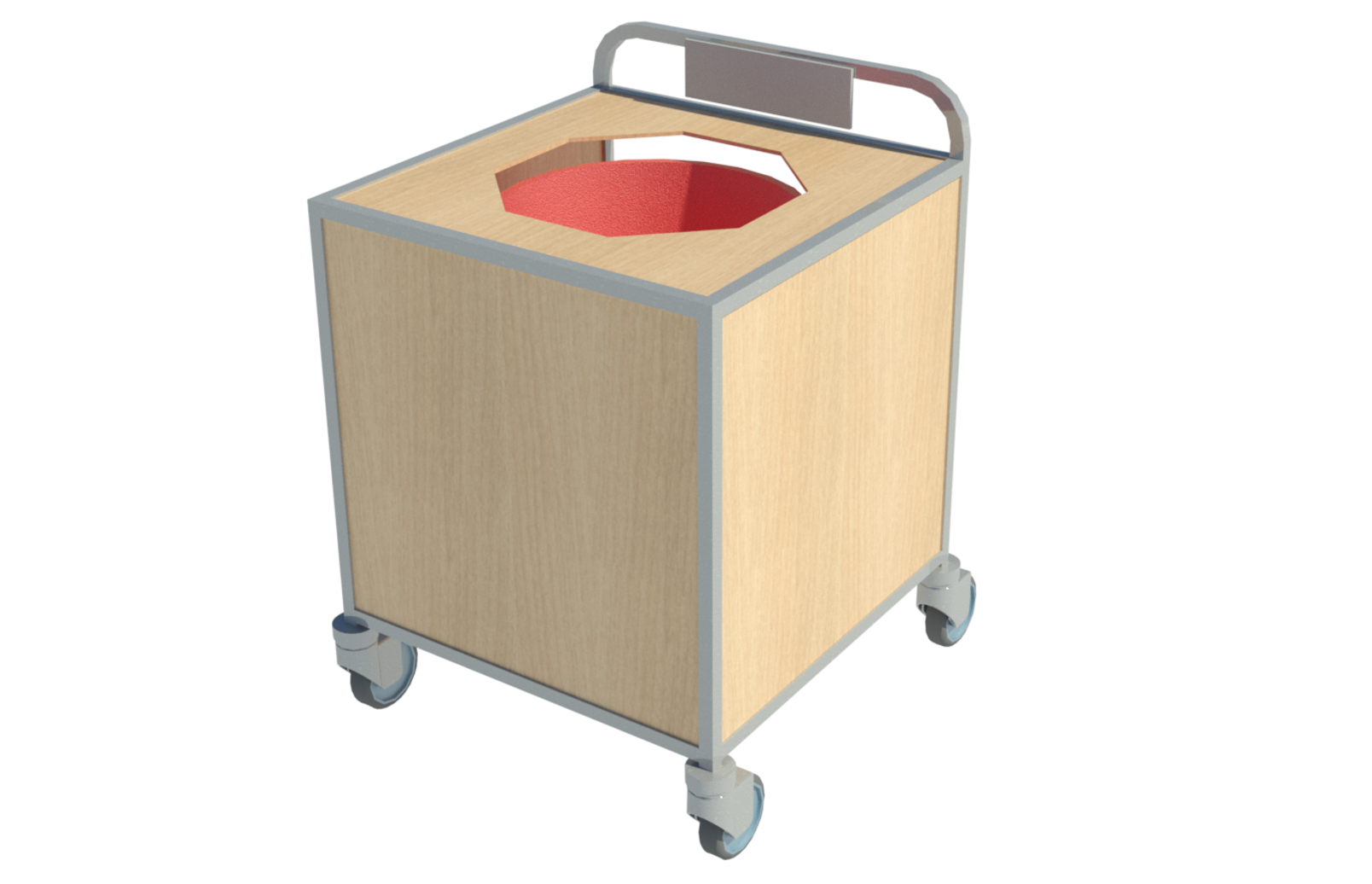 Ancillaries
Lastly, the collection contains a tray storage rack from Merlin Industrial Products and wall mounted clock from Acctim.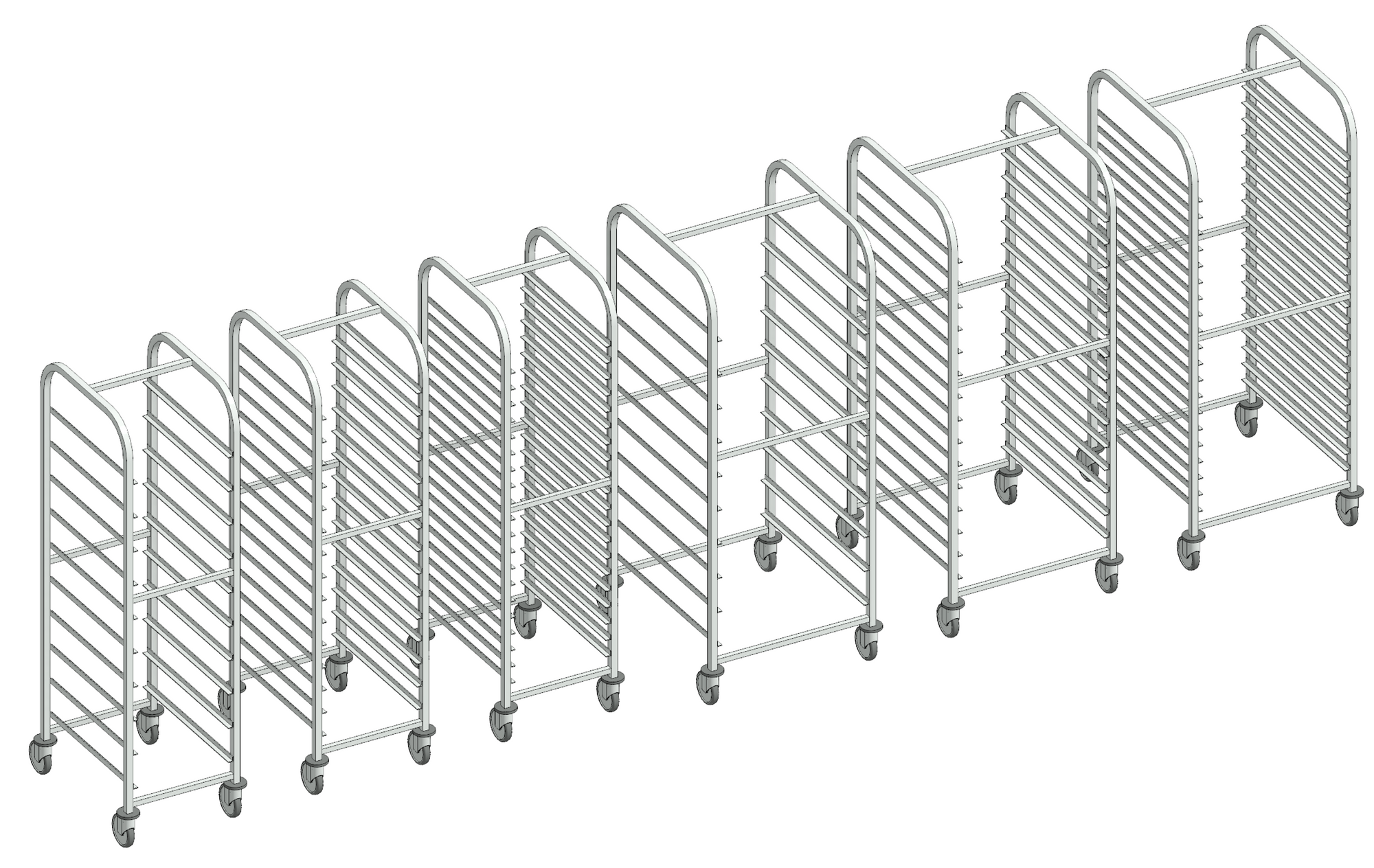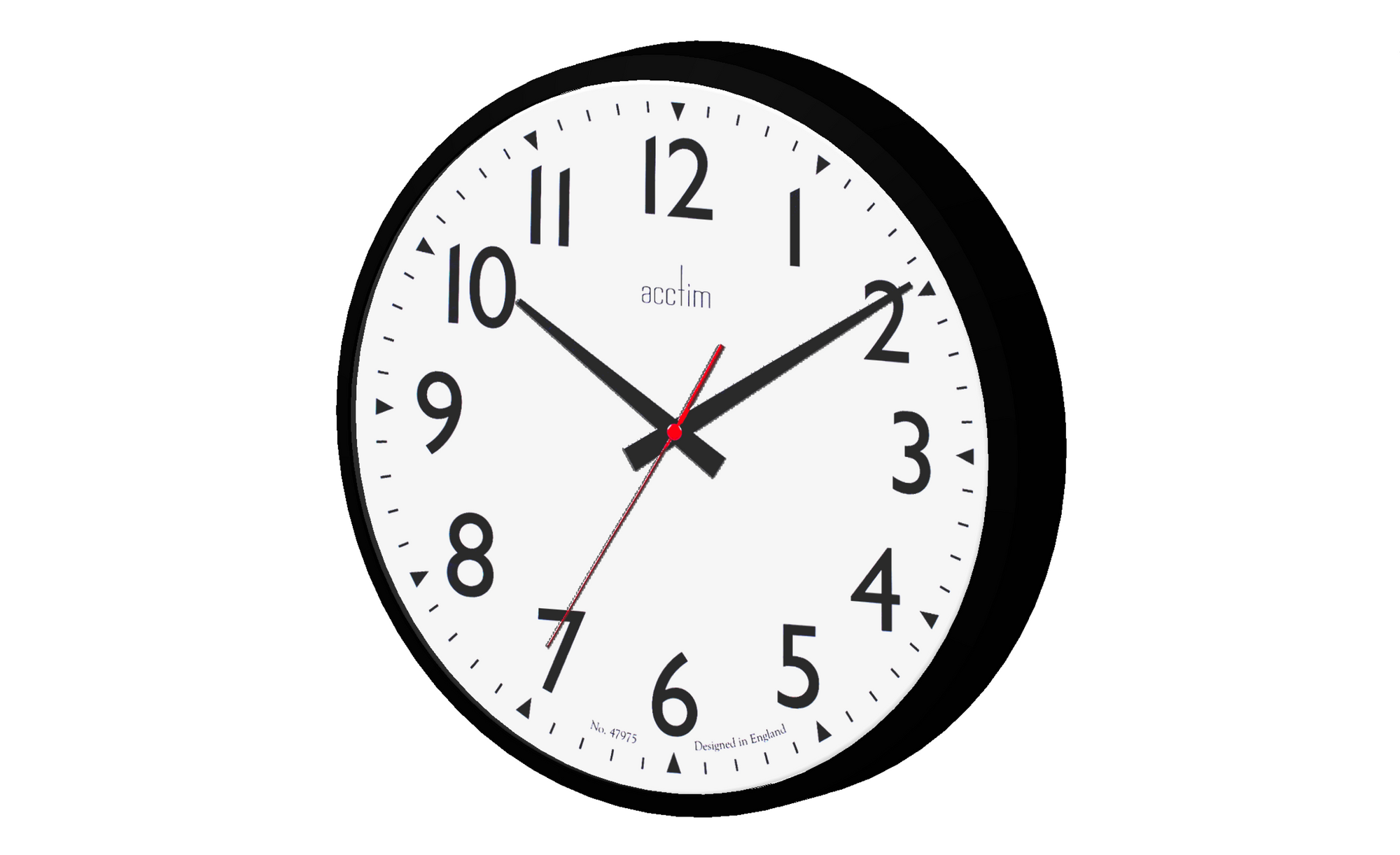 Get the Collection
Click here to view and download the full collection.
Collection Content List
Cafeteria chair from AJ Products.
Cafeteria chair from Office Furniture Online.
Cafeteria stool from Direct2U.
Cafeteria bench from Furniture at Work.
Rectangular table from Furniture at Work.
Round table from AJ Products.
Multi purpose bin from Bin Shop.
Food waste bin trolley from Health and Care.
Wall mounted analogue clock from Acctim.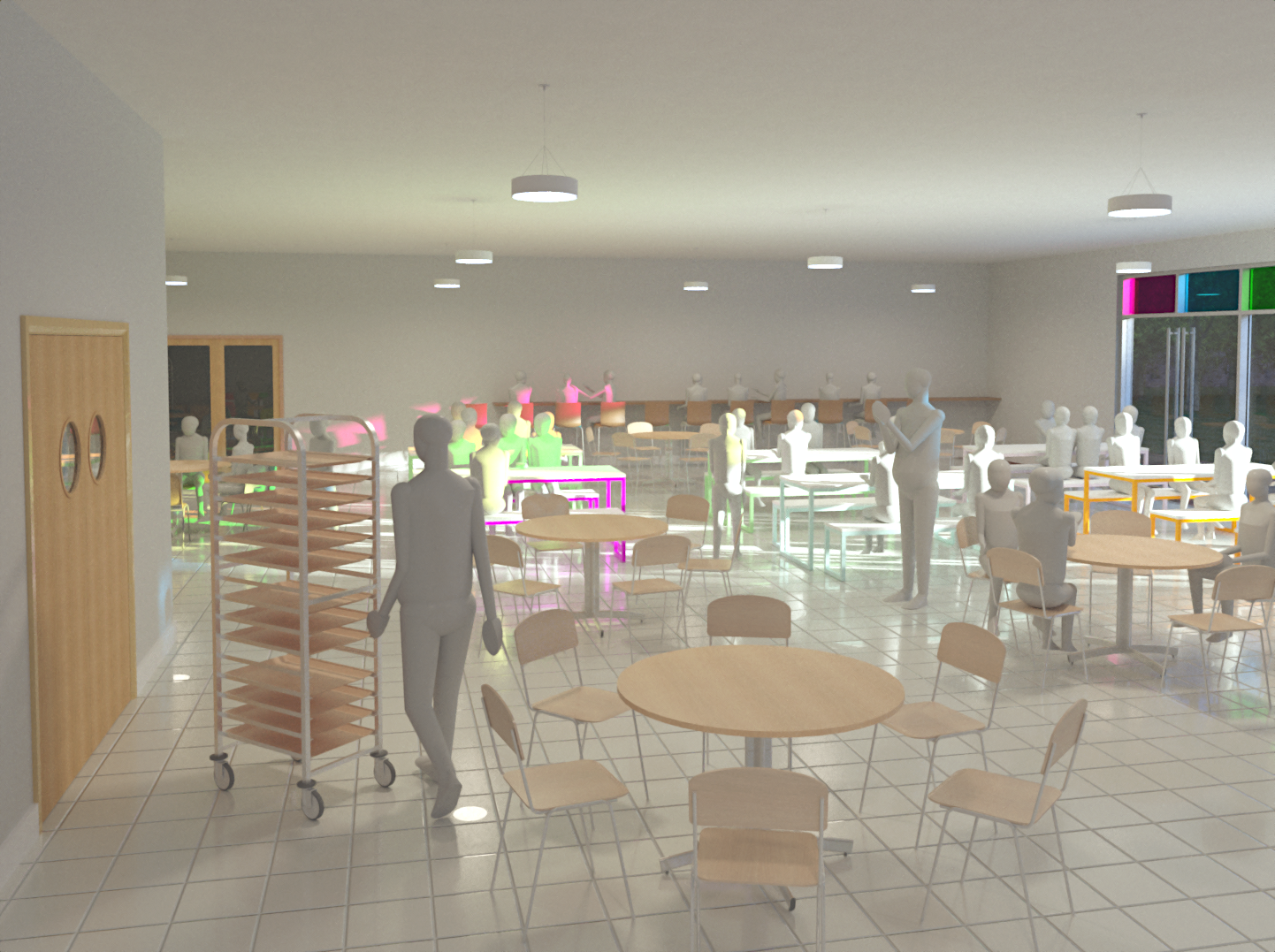 About Greta Jonsson, ARB, RIBA
Greta Jonsson is a UK-based architect with over 15 years of experience in the education, community and housing sectors. She has previously worked for Cazenove Architects and ECE Architecture amongst others. Currently, Greta is leading the social enterprise 100% PLUS (www.100percentplus.co.uk), which is focused on developing a concept for quality, inclusive housing with the involvement of the community living around it. In addition to co-founding 100% PLUS, Greta is an ongoing mentor at Built by Us Fluid Diversity Mentoring programme, has volunteered for Open City in various educational projects, and is a member of Women in BIM.
Want More Content?
All of our free Revit collections are part of Kinship Content+,  a service providing companies with on-demand Revit content creation as well as access to a pool of existing Revit families from other customer requests and our own internal development.
If you have any comments, or suggestions for components you wish were in this collection, please let us know at hello@kinship.io.